Sac State releases action plan to improve public safety
Students concerned about how long tasks will take
Sacramento State has released its Sexual Violence Prevention, Safety, and Support Action Plan which consists of seven major goals and 32 action points detailing which steps the university is taking to improve public safety on campus. 
The plan, released to students and faculty on Jan. 24, was created in response to the multiple reports of sexual assault from last semester, according to President Robert Nelsen. 
Students expressed fear for their safety during a student-led town hall where they urged administrators to hire more staff in the Office for Equal Opportunity, improve the quality of lighting on campus and amend the reporting system for assaults, among other demands.  
President Robert Nelsen said these concerns were considered when creating the plan.
"We have a campus safety plan that is published every year but it was not nearly as detailed and the feedback from students made a big difference in what we tried to plan," Nelsen said.
Among the seven goals of the plan, the sixth specifically focuses on enhancing safety features on campus. 
Those safety features include conducting a lighting feasibility study, upgrading the lighting fixtures in the lower levels of Eureka Hall and adding lighting to the pathway walls of the building, increasing accessibility of the Blue Light call boxes for deaf and hard-of-hearing students, establishing an informal escort system campaign, and increasing the number of Community Safety Officers present during the evenings and weekends.
So far, only two of the six points have been addressed and completed: improved lighting around Eureka Hall and establishing an informal safety escort system. Others are in-progress or have not been started.
According to Deputy Chief of Police Christina Lofthouse, the informal escort system is not a separate escort system, but instead a project to help spread information about the Community Service Officer program. 
Nelsen said an additional 24 CSOs have been hired, resulting in a total of 80 that will patrol campus. The added CSOs will increase the number of patrols done on weekends and evenings. Lofthouse said Sac State PD does not have specific numbers from each semester's increase, nor how many CSOs are on patrol daily.  
Fourth-year anthropology major Isaa Hernandez attended the student-led forum last semester and said she was glad there was an increase in patrols, though she would have appreciated knowing about the system last semester. 
"If I would have known that, I could have somebody walk with me or at least know that somebody was there in the area," Hernandez said. "That definitely would have made me feel more safe."  
However, some students like third-year psychology major Hana Glen, said she has not noticed these changes. 
"Honestly, I haven't seen any changes, especially since I walk home at night," Glenn said. "I've never seen patrol on or around campus."
Story continues below photo.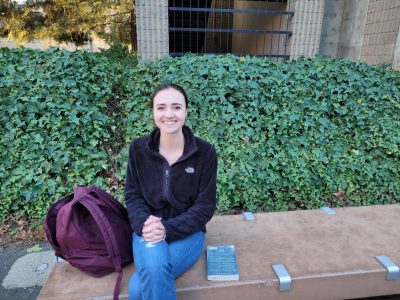 Third-year criminal justice major Katherine Varela said she feels safe on campus during the daytime, but after her night classes, she makes sure to walk with friends to her car. She said she also has not noticed any changes.
"I think an effort is being made, just very slowly," Varela said. "I understand that there's a lot of bureaucracy. You have to hire those officers; you have to make room for it in the budget and everything, so it takes time to make those things happen."
Eureka Hall is the only building to receive upgraded lighting so far, since one of the assaults occurred there, according to Nelsen. He also said that, after a lighting feasibility study is completed, administration will be able to assess where additional lighting needs to be placed. 
According to him, the lighting survey should be completed this month. 
Nelsen admitted that improving the accessibility of Blue Lights for deaf and hard of hearing students was something that should have already been addressed. 
"We now have an ADA coordinator, which we did not have before," Nelsen said, "and she has been very helpful in helping us understand what we need to do for our deaf community."
Nelsen said  Jennifer Murchison, executive director for universal access and inclusion, was hired three months ago and has been helping the president's office conduct research into the matter. 
Nelsen said he was not able to provide a concrete timeline for completing all of the actions listed. 
"It's always going to be ongoing," Nelsen said. "You can complete a lighting survey, but even when that's completed, you got to go and redo it every year. It will be ongoing and in progress forever."
Glen said while she knows these things take time, she does not think the campus is changing as quickly or the demands for increased safety are taken as seriously as they could be. 
"I wish it would be a priority considering it's a big problem, especially at such a crossroads in our lives for college," Glen said. "Having an experience like [being assaulted] can make a huge difference in someone's life so I think it should be put at the forefront of plans."