This production is for 'Everybody'
Actors and staff are excited for new production in Playwrights Theater
Twinkling string lights cover the walls of the Playwrights Theatre, the stage decorated with tiles, candles and flowers. 
Nicole Limón, director and lecturer at Sacramento State, said that when she first saw "Everybody" in 2018, she knew immediately that she wanted to direct it someday. 
"Ultimately, it's a play about life and death, but it's also about the connections that you make during your life," Limón said. "That being the most important thing — that community that you build — and it's something that really stuck with me for a long time."
"Everybody," which will run at Sacramento State March 9-19, is a play written by Branden Jacobs Jenkins, adapted from a 15th-century morality play, "Everyman," which is a story about life and death.
Limón said the ability for diversity also played a factor in choosing the play.
"All the roles are open to everybody: race, gender, ethnicity, size," Limón said. "That's the kind of play that I like to do, where it's very, very radically inclusive and 'Everybody' was one of those plays." 
A unique feature of this production is that there is a lottery system in the play. Certain members of the cast learn multiple roles and each night in front of the audience, they find out what role they play. According to Limón, they had around four weeks of rehearsals. 
"The uncertainty of life itself is being reflected in that moment and the lottery, so they've rehearsed multiple lines," Limón said. "It was a lot more work than I expected it to be."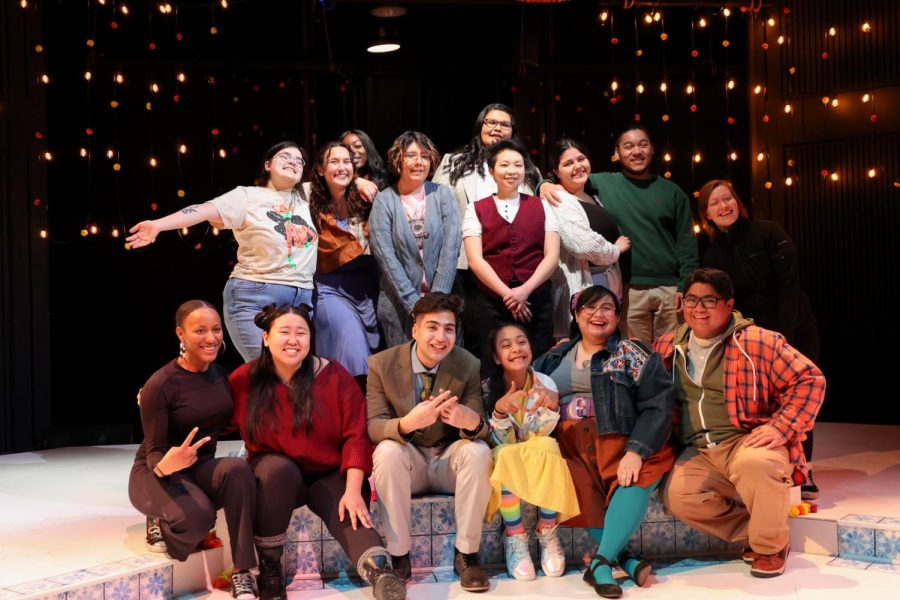 Isabella Ignacio is a third-year transfer student acting in her first play at Sac State. Ignacio said she hadn't heard of the play beforehand, but saw the audition notice and decided to go for it. 
"I knew I was going to Sac State the next semester and I saw it in December and it sounded really interesting that the roles would be decided by lottery," Ignacio said. 
Ignacio said her love for theater began in middle school when she enrolled in a musical theater class.
"Then I couldn't stop taking theater classes,"  Ignacio said. "I never planned to be a theater major; it just kind of happened. So I just could not stop or get away from theater, even if I tried."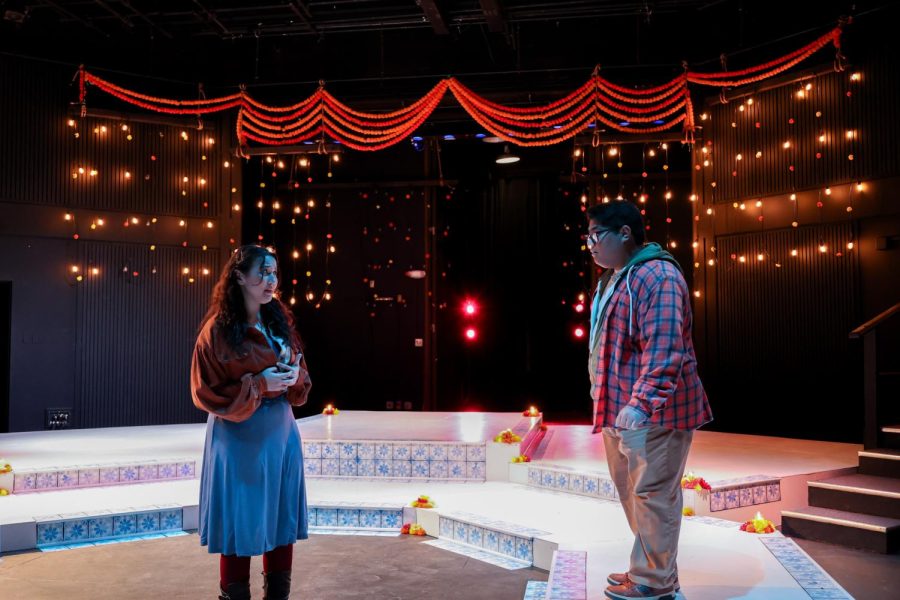 Third year theater major, Antonio Hernandez plays the role of Love and said that he was excited for audiences to see the production.
"This play will bring a lot of philosophical questions," Hernandez said. "You're able to see the vulnerability all of us humans have and really ask the question, 'What is the purpose of life? What do I get to take with me to the grave?" 
Hernandez said that rehearsals are one of the most rewarding parts of the process of producing a play. 
"The creative engagement of rehearsal — this ensemble that we were able to create with Nicole's direction, and the stage management crew, the cast — everyone brings the best and most bright energy to the characters," Hernandez said. 
Mia Kaanapu is a third year communications major and plays Usher, God, and Understanding. She got the part during an emergency audition after the original actor for God left production.
"It's such an amazing production," Kaanapu said. "And we've all worked very hard to put this on and it's a hard show, considering five of them had to learn a whole entire script." 
Kaanapu got into acting and theater because of her mother. 
"She's my best friend and, when I was younger, she took me to my first musical," said Kaanapu. "It was Alice in Wonderland and I just remember loving it." 
Kaanapu said that the show might seem a little weird but, after the amount of work the cast and crew put into bringing the play to its audience, it's worth the watch.
"They are such an amazing, wonderful, incredibly talented cast who deserve to just be seen," Kaanapu said. " And I think art is always so underfunded and underappreciated that's why people should come see the show."