The Big Picture – 'The Whale'
Brendan Fraser's Oscar nominated performance shines through dull screenplay
I sit across from a newsroom television alone at 12:59 a.m. watching director Darren Aronofsky's "The Whale," a tale of redemption and self-reflection — I'm tired. 

I tend to overthink when watching a film, hyper-analyzing scenes to find meaning and attempting to connect with its deeper thematic content. Tonight, I'm a witness to an Oscar nominated performance: an award with more weight than it deserves, given its consistent lack of respect to genuine talent.

I digress. 

A24

Brendan Fraser's exile from Hollywood is a tragic tale given his prominence in films like "Journey to the Center of the Earth" and "The Mummy" series. He was the 2000s version of Harison Ford: a charming leading man with draw and recognizability.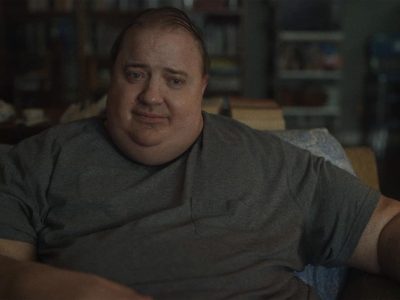 Thus far, the narrative Aronofsky is painting with Fraser's character Charlie closely resembles Fraser's stance in Hollywood. The parallels Fraser and Charlie share extend past their reclusivity from the public. Both appear to be seeking redemption in the eyes of those they value. 
For Charlie, the absolution he wants is from his daughter Ellie (Sadie Sink) and friend Liz (Hong Chau). For Fraser, it's from the audience he lost at the arguable height of his career. 
Now it's 1:24 a.m.; t's been 25 minutes since I started writing. The last time I had heard about an Aronofsky film was "Mother!" I remember hearing it was weird as shit — "The Whale" doesn't feel nearly as off putting.
Am I missing the point of the movie? Why is the pizza delivery guy's shadow being followed by the camera each time he's in a scene? 
I see a bit of myself in Charlie: consumed by my hatred of being a bother to someone.
My editor's going to hate getting this review late. 
I grab my coffee from the fridge just after 1:30 a.m.; only an hour left in the movie. 
Fraser and Sink are killing it so far, but the writing has faltered a touch.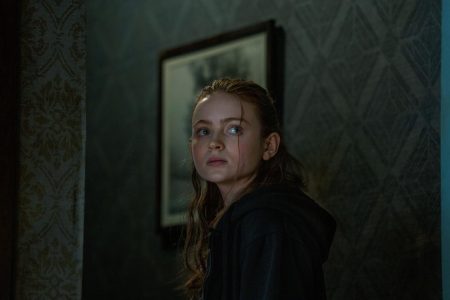 1:56 a.m. and the clock is ticking too loudly. Ellie tells her father to die quicker and the camera follows her shadow; it's following the strangers in his life. 
2:33 a.m. and the movie is over. I honestly expected more, but enjoyed it regardless. 
Manipulating an interpretation of the classic "Moby Dick" to hone in the message of coming to peace with your shortcomings was effective. Those familiar with the novel will notice the overlap between the two tales: both Charlie and Ahab are consumed by their failures and will die to see them reconciled.
The shot selection didn't bring as much to the table as it could have, aside from following people we're to perceive as "strangers" in Charlie's life. A different use of perspective on Charlie or exaggerated camera movements throughout his apartment would better depict his struggle.  
Fraser brought emotional vulnerability to a role that holds multiple parallels to his career – he earns the Oscar nomination in my eyes. Being able to depict hopelessness with so few people rooting for you had to have been mentally devastating, but the work speaks for itself.
Hong Chau's performance got stronger towards the end of the film but couldn't quite outshine her work in "The Menu".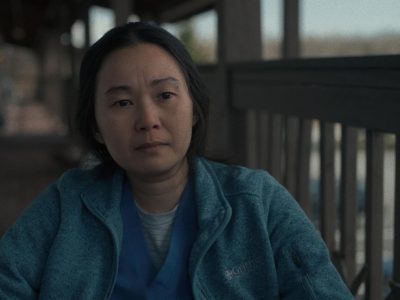 The writing did not get much better by the end of the film. The mystery of its main character's intentions has the subtlety of a fire alarm and loses any intrigue I had.  Using side characters to tell me Charlie's intentions feels lazy and obvious – a critique I'm not sure Aronofsky receives as a director known for being confusing and mysterious. 
"Discovering how to forgive yourself" is a complex concept with such depth that I leave "The Whale" wishing the notion was handled accordingly. 
Brendan Fraser, I love you. We're glad you're back. 
"The Whale" gets an 8/10 – some great performances accompanied by less than stellar writing. 
God, it's 3:24 a.m., I hope my editors like it.