Mission statement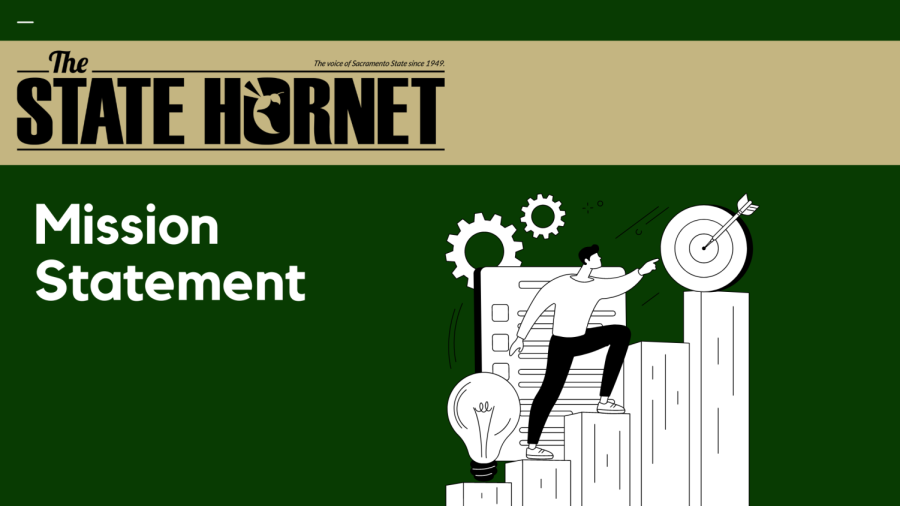 The State Hornet strives to shine light upon truth and serve our student campus community.
It is the publication's duty to provide honest reporting while showing appreciation for the diverse campus community it covers. To ensure accurate coverage and serve the greater good of the public, The State Hornet will not take special favors or allyship with any establishment or individual in its reporting process.
The student-run staff focuses on informing our audience by sharing stories, issues, events and policies relevant to the lives of the Sacramento State community.
The organization shall always be fair and caring about the matters it covers and to the public.
Student news without fear or favor.
Signed,
Mercy Sosa, editor-in-chief
Chris Woodard, managing editor
Ruth Finch,  copy editor
Peyton Sorosinski, copy editor
Hailey Valdivia, arts & entertainment editor 
Jacob Peterson, news editor
Jasmine Ascencio, diversity, equity and inclusion editor
Myla Booth, sports editor
Jack Freeman, sports editor
Nancy Rodriguez Bonilla, Spanish editor
Jourdan Jackson, public relations, marketing & advertising editor 
Alesha Blaauw, social media editor
Siany Harts, social media editor
Cristian Gonzalez, multimedia editor 
James Fife, podcast editor
Alyssa Branum, visuals editor