Can you spell: T-H-E-A-T-E-R? The 25th Annual Putnam County Spelling Bee comes to stage at Sac State
The actors prepare for the upcoming show
A stage light suddenly illuminates a lone microphone on the stage of the Playwrights' Theatre, and out walks a woman dressed in a red dress. The woman is Rona Lisa Peretti, played by  fourth-year history major Avery Hersek in the upcoming production of "The 25th Annual Putnam County Spelling Bee." 
Hersek says that theater has always been a part of her life.
"My mom has performed all her life, so I grew up around theater, and loving musicals," Hersek said. "I started at Sac State with the Rocky Horror Show last year. The department is so welcoming and everyone is wonderful to work with… I auditioned online, then did callbacks in person."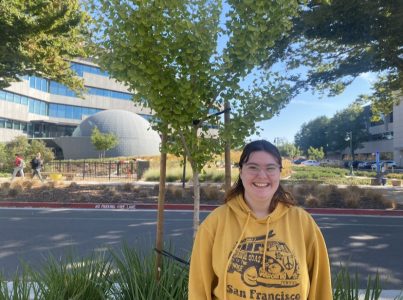 Herserk said that going back to in-person and live theater meant a lot to her. 
"Live theater is just an art form that is so unlike any other entertainment media," Hersek said, "so it's been really special to be an audience member coming out of covid, but also to be a performer and share those stories."
Michelle Felten directed The Rocky Horror Picture Show last season and is currently directing "The 25th Annual Putnam County Spelling Bee." 
"What's really fun about the show and unique is that we have a lot of audience participation," Hersek said. "So we have four audience members per show come up and they spell and we'll see if they 'win."
Felton went on to further describe the play and some of the characters in it. 
"[The play] is ridiculous in many ways," Felten said." "You have these bizarre words and bizarre definitions and the people running the spelling bee are kind of quirky."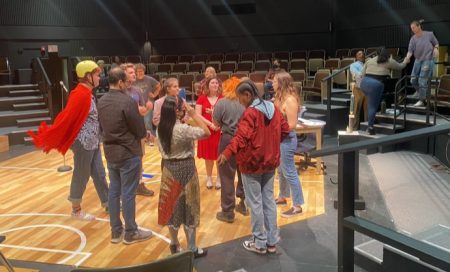 Katelyn Arata is co-directing the play. She's also a Sacramento State alumna.
"We rehearse five nights a week, usually for four hours a night," Arata said. "With this show, in particular, we have a really talented cast and they've come prepared … so we have nights where we're ahead of schedule."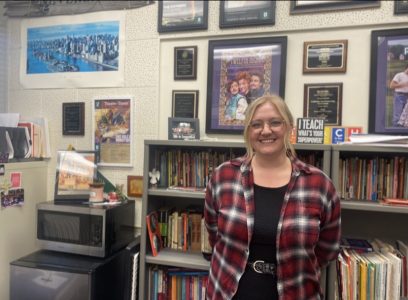 According to Felten, by the time the play opens, they'll have practiced the play for about six weeks. 
Drew Langerplays Logainne "Schwartzy" Schwartzandgrubenierre.  Logainne is a 12-year-old go-getter with a tough exterior but is crumbling under the pressure from her parents. 
"It's been interesting tapping into being a kid again," said Langer said. "At 12 years old, I was the complete opposite of what you see in Logainne and I was more so shy or timid." 
Langer said that she uses acting as an outlet, adding that pursuing that art has been a huge part of her life.
 "I have Asperger Syndrome, so every single day, I am presented with new challenges, new obstacles," Langer said. "When I'm doing a show or being a part of theater and performing on the live stage in front of an audience I'm not thinking about that, I'm thinking this is what I love to do… and feeling like I just accomplished something I never thought I'd be able to do."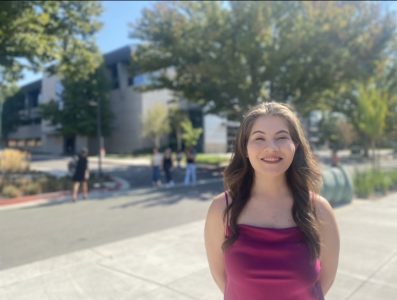 The 25th Annual Putnam County Spelling Bee is an ensemble cast; there are 9 cast members in the show. 
"I think the fact that we do get along so well outside of the show and outside of the process, that we've come to bond together as a cast and that helps us play off of each other..it's good to rely on each other," Langer said.
Hersek went on to explain what theater meant to her and its importance.
"Theater is deeply human and it is the peak of human experiences," Hersek said. "It is an incredible way to study humanity, to learn history…it's just an art form that I think is rooted in light." 
The 25th Annual Putnam County Spelling Bee runs Oct. 27-30, and Nov. 9-10, 12-13. It will be running in tandem with The Laramie Project in the Playwrights Theater.