Sacramento hosts annual celebration of Black Expo
The momentous Black History Month event recognizes 35th Anniversary
Every year since 1986, the month of February recognizes not only the achievements of African-American's throughout history, but honors all of the hardships that they've had and continue to face.
And, from what it looks like at the Hyatt Regency, the celebration isn't over yet.
Over the course of this weekend, Sacramento's Black Expo is gearing up for its 35th Anniversary jubilee. Get ready for not only some fun and excitement, but also for crucial learning about the significance of this annual tradition.
What is Black Expo?
The Black Expo is an annual celebration that's free and open to the general public during Black History Month that takes place in Sacramento. It's a three-day-long event with the goal of highlighting the persistence and strength of the African-American community while combining knowledge and entertainment. 
Black Expo started Friday, February 24, 2023. and lasts the entire weekend through Sunday, February 26, 2023 at 6 p.m. It is being held at Hyatt Regency Hotel in Sacramento on 1209 L Street.
During this year's celebration, some of the events and live performances that attendees should be expecting include the Black Women's Networking Conference, a Black History month parade, Black Hall of Fame tribute to the Sacramento Kings, Friday Funk Fest Concert, Saturday Soul Show, Sunday Choir Day and much more.
The event features over 100 informational booths there with numerous resources to be provided regarding education, jobs and health.
Story continues below gallery.
Get to know the Host of Black Expo
Dr. Rick Warren E.d.D, founded the expo 35 years ago. He said that he is extremely excited to be continuing this tradition as it enters its largest year yet. For this year's ,he said that two of them are about reflection and projection. 
He said he hopes for this annual celebration to influence continuous and future change in this community. Warren said the performances and other planned events can be a launching pad for the performers and an opportunity to help their careers. 
One of the Black Expo's purposes, according to Warren, is to truly unify the community and to have all share in each and every different opportunity.
"I want people to leave with valuable information and prosperity, whether it's spiritual or anything else," Warren said.
Story continues below photo.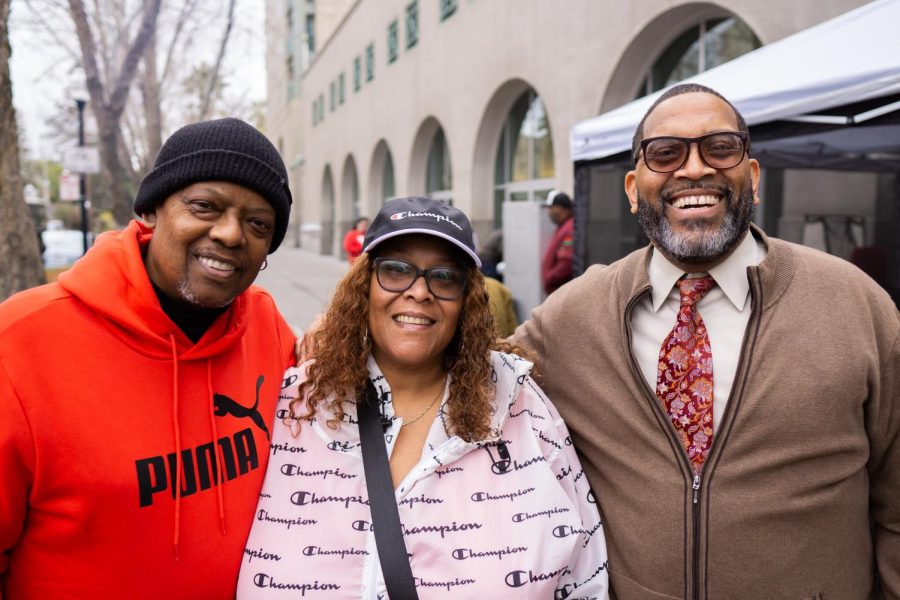 Volunteers and Locals Insight
With numerous booths covering the Hyatt, you get to engage with volunteers and local business owners who promote their work while emphasizing the importance of the Black History Month Expo.
Author Anya Jaleane Davis said that she has been attending the expo for years and has been writing books since she was 14 years old in hopes of young African-American children finally seeing themselves represented. Davis said that this was something she never had growing up.
"I believe that when African-American children are included in the storytelling, all of the other cultures come together and follow," Davis said.
Another local woman, Eunice Kaesa, sells traditional African jewelry, just like she has for nearly eight years at the expo. Kaesa has been crafting jewelry since she was 10 years old.
Kaesa said that her favorite part is how the collection of vendors at the expo reminds others to continue to celebrate Black History Month and the importance of exploring your roots.
The sponsor for this year's Black Expo is Rashid Sidqe, who is also a founder and president of a non-profit organization called "Lift Up Love Always." The organization gives opportunities to marginalized communities around the Sacramento area. 
He also organized last year's Black Expo event, which took place at Sacramento State. He said that he is thrilled to be involved with organizing this special event once again.
"Black history is American history," Warren said.