Little Africa: Rebuilding connection and success within the Black student body
Black student-led organizations host networking event during 'Black History Month'
Laughter and excitement filled the air as feet shuffled to V.I.C's "Wobble" in the Library Quad. A normally quiet area on campus was filled with music, occupied by a variety of Sacramento State Black student-led organizations. 
With its last event held in 2019, Thursday afternoon was the re-emergence of Little Africa, a bi-weekly networking event taking place in the Library Quad. The collaborators include the Black Student Union, Martin Luther King Jr. Center, Nigerian Student Association and the Collegiate 100. 
The weekly gathering isn't new to Sac State: it began in the Riverview Hall dorms before the pandemic as an informal way for Black students to hang out and connect with one another. 
"[The event is] just honoring the legacy that the Black leaders on campus made before us," said Kamiya Turner, president of the Black Student Union.
Previous BSU board members and Sac State alumnae Adwoa Akyianu and Tariah Wells were instrumental in sharing the legacy of BSU with Turner, she said. 
"If it wasn't for them bringing Little Africa, it's probably something we really wouldn't know about," Turner said. 
Story continues below photo.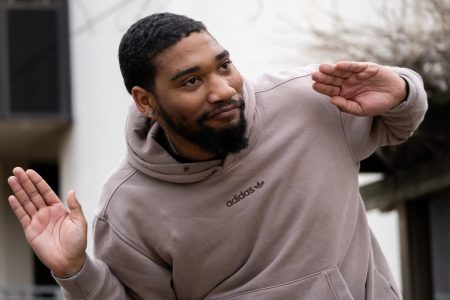 In an effort to rebuild the connection that was lost during COVID-19, Little Africa was brought back this year. Turner said Little Africa can help to boost morale in the Black community.
Program Director of the MLK Center Kaifa Yates said he finds that events like Little Africa are essential to the retention of Black students at Sac State. 
"We have to provide a space and the opportunity to connect," Yates said. "When they feel connected, feel included, then they actually stay on campus and they graduate," 
According to Yates, Black students come from different areas and can find themselves feeling lost when they arrive at Sac State. 
"I would say the whole Black community is in this mindset right now where we do have to build back upon the things that made the community well and connected," Turner said.
Excitedly looking to the future, Yates said he hopes for more support from the University in regard to the visibility of their events; the retention of Black students is dependent on them as well. 
Turner said she hopes for more support from the university when it comes to the visibility of their events.
"We are instrumental in the retention rates of Black students," she said."We just wanna make sure that this is always year-round and not just during Black History Month," 
Story continues below photo.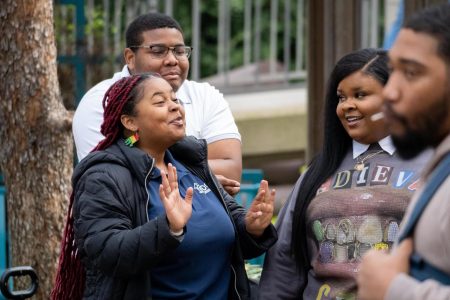 President of the Nigerian Student Association, Olu Chudwuki said that she hopes for a future where instead of the Black student-led organizations having to organize these events, there will be more school-initiated Black student events. She said more inclusivity in planning will help Black students feel seen by the university.
"Hopefully we're able to collab more, connect more and just build together," Chudwuki said. 
"[The student body at Sac State is] so diverse and I love it so much," said Zyell Amerson, a representative of the Collegiate 100. "I wish everyone was more united with each other."
Amerson sees how divided Greek life and non-Greek life clubs can be, with different races and ethnicities segregated. He hopes for more unity in the future.
"We make [our events] open for everyone," Amerson said. 
With the majority of the BSU board graduating soon, Turner is confident that BSU will continue to thrive under new leadership. There are currently two sophomores on their board who, according to Yates, are under great leadership. The graduating seniors are passionate about leaving a legacy.
"They're bringing fresh energy and leadership that kind of makes you restore your faith," Turner said.