Editor's note: A previous version of this article included Starbucks as one of the coffee shops on the list. The State Hornet removed Starbucks to remain sensitive to the current Israeli-Palestinian conflict.
We are now over halfway through the semester and with workloads increasing, it can be a challenge trying to find places to study that are quiet and spacious.
Coffee shops are great for studying when you need to get out of the house, but it's important to know the best coffee shops for studying. These are the top five locations that offer top-notch studying environments and the most important things to know about each one.
Sociology Coffee Bar
Sociology Coffee Bar is great for studying because they partner with Granite City, a co-working business in Folsom that offers a unique space to study. They call it The Nook, and it is a large room in the back of Sociology with lots of table space and quiet areas to study or work.
The Nook is open for free on the weekends to the public and is open the same hours as Sociology.
You can study in a private, quiet area, while also having access to coffee and meals right next door from Sociology, which has so many great options on their menu.
Not to mention Sociology is right across the street from a vendor fair and farmer's market that runs every Saturday, check it out if you need a break from studying. Sociology is also located in Old Folsom, where there is a great walking trail and river access.
Granite City offers $25 day passes to use The Nook Monday through Friday if you need to study for several hours during the week.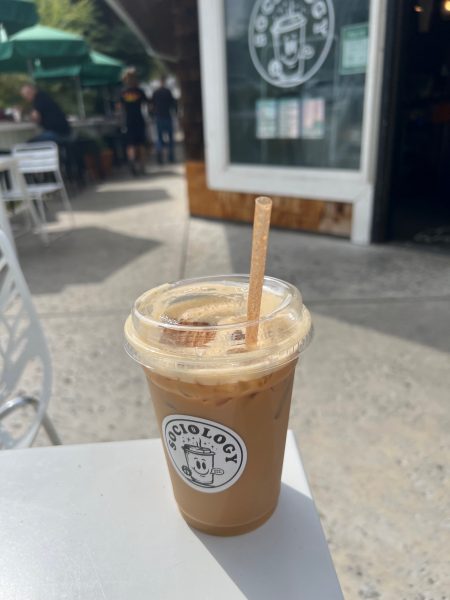 Recommended Drink and Food: The Teddy Graham and Breakfast Panito

Pause Coffee House

Pause Coffee is an absolute hidden gem in Fair Oaks. This is about 25 minutes from campus, but if you live near the Fair Oaks/Orangevale area, it's worth studying here because of the charming atmosphere and calming aesthetic.
There are plenty of places inside to study with charging access if needed. In addition to great beverage choices for coffee and tea lovers, Pause offers some heartier items on the menu so you can get a full meal while you're there. They also have a location in Rocklin if you live in that area.
Recommended Drink and Food: Flavored Lattes and Avocado Toast
The Pour Choice
This coffee shop is in Auburn, which can be quite a drive for some folks, but it's truly one of the best for many reasons. Pour Choice has amazing coffee and a unique farm-to-fork, local, seasonal menu. They also have an upstairs area that is tucked away from the hustle and bustle of the front entrance that is great for studying.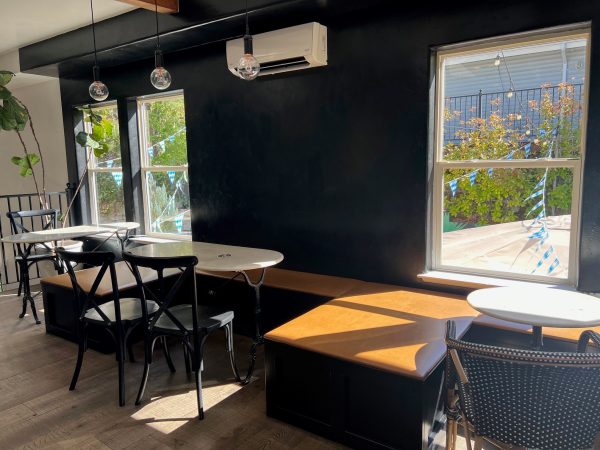 It is quiet even when busy, spacious and it has a beautiful balcony overlooking downtown Auburn. If you are looking to get out of the city for a bit to take a breather and get some good studying in, Pour Choice is worth the drive.
There are also many fun outdoor activities to do in Auburn if you plan to stay there for the day. They have some awesome hiking trails and a downtown area for shopping.
If you are looking for something delicious from the menu, you should try their avocado biscuit. They also offer avocado toast, but the biscuit is 100 times better, because they make the biscuits fresh daily. This is a must-try if you plan to make the trip to Pour Choice.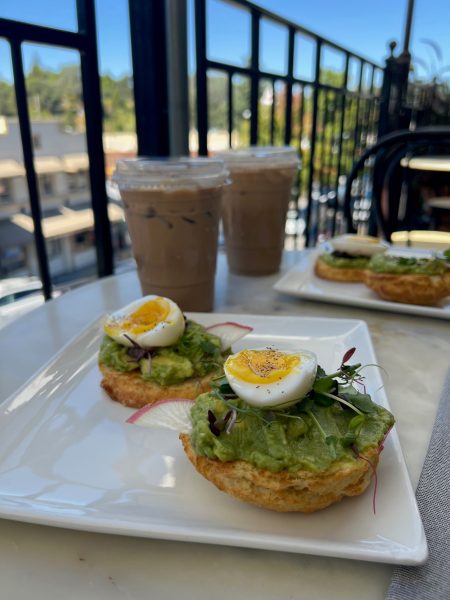 Recommended Drink and Food: Maple latte and avocado biscuit
Temple Coffee


There are several Temple Coffee locations to choose from throughout the Sacramento region from downtown Sacramento to Folsom, but these two are probably the best for studying. These locations are spacious and open until 10 p.m., which is much later than other coffee shops offer.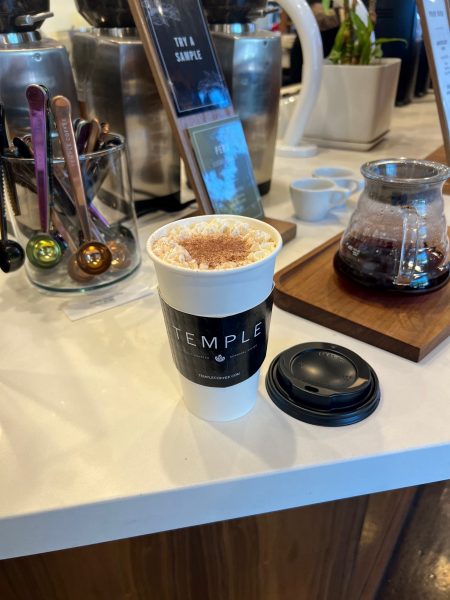 Recommended Drink: Mexican Mocha
If you are looking to get some late night studying in, Temple is a great option. If you don't want to spend your late evening studying at home, try one of these locations. Temple also offers a seasonal menu with exciting new drinks to try throughout the year.
Fourscore Coffee
Fourscore is a charming coffee shop located in downtown Old Roseville. According to their website, Fourscore is all about coffee, music, art and activism. Fourscore is special because they partner with Valiant Coffee Roasters, a coffee roasting company that works with brokers who buy high quality coffee beans from small farms all over the world to support small farming businesses. Fourscore sells bags of Valiant's locally-roasted coffee beans that are available through their website.
Fourscore has a chill and spacious atmosphere that is great for studying and all of their coffee is made with locally-roasted beans from Valiant.
Recommended Drink: Sweet latte
Studying and doing assignments at home can be boring and mundane. Change up your usual study routine and try one of these coffee shops that are sure to not disappoint.