BREAKING: Sexual assault reported at Sac State near Eureka Hall
Suspect released "pending further action" according to university communications
UPDATE: A statement sent from Sacramento State Communications Director, Brian Blomster, clarified the sexual assault from Saturday occurred near Eureka Hall– not the library– as the Sac State police bulletin states. A previous version of this article stated the assault occurred at the library. This story has been updated to reflect the university's correction. 
CONTENT WARNING: The following story features the mention of sexual assault.
A female student was sexually assaulted at Eureka Hall on Saturday at 5:30 p.m, according to Blomster's statement. Police Chief Chet Madison Jr. said the assault took place in the quad. 
Sac State Police later arrested the man suspected of sexual assault on Moraga Way and released him "pending further action." A statement sent to The State Hornet by university communications stated the suspect has been "barred from entering campus." 
The man approached the female student asking for a hug, according to Sac State communications. When she refused, the man hugged her and rubbed his genitals against her. The student later called the police. 
This incident marks the third sexual assault reported on campus in the past four weeks.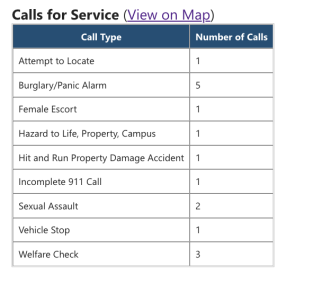 Last week, Sac State PD released a photo of a suspect in two previous assaults reported on Sept. 23 and Oct. 5. They believe the suspect, known as 'Zayn,' is connected to both incidents. 
These prior instances are currently not listed in Sac State PD's crime log. 
According to Sac State PD's previous press release, 'Zayn' identified himself as a Sac State student to victims. Police claim he is not enrolled at the university and instead has an affiliation to San Jose State. 
Sac State PD's press release regarding 'Zayn' provides information "in compliance with the provisions of the Jeanne Clery Disclosure of Campus Security Policy and Campus Crime Statistics Act of 1998." 
The information was released three weeks after the first reported incident with the suspect. The Clery Act requires the university to issue a timely warning for any Clery Act crime if it is "considered by the institution to represent a serious or continuing threat to students and employees."