Gambling off tribal land: Proposition 26 and 27
Ballot initiative affects students and California Native community
This November midterm election, voting Sacramento State students have the opportunity to vote on two propositions that will impact Native tribes and their communities. Propositions 26 and 27 aim to expand gambling, gaming and betting on and outside of tribal lands in California.
Although these propositions have garnered the support of some Californian tribes and businesses, there is a realm of mixed emotions among the sac state community.
Proposition 26  will allow in-person sports betting, roulette and dice games on tribal lands and racetracks. However, betting on California high schools and California college sports teams will be banned. The revenue made would fund programs to address gambling addiction and mental health. It would also finance the regulation and enforcement of sports betting and the state's general fund.
Proposition 27 will allow online gaming and sporting betting outside of tribal lands. The revenue earned would go towards funding regulations for online gaming and betting, and to finance programs addressing homelessness.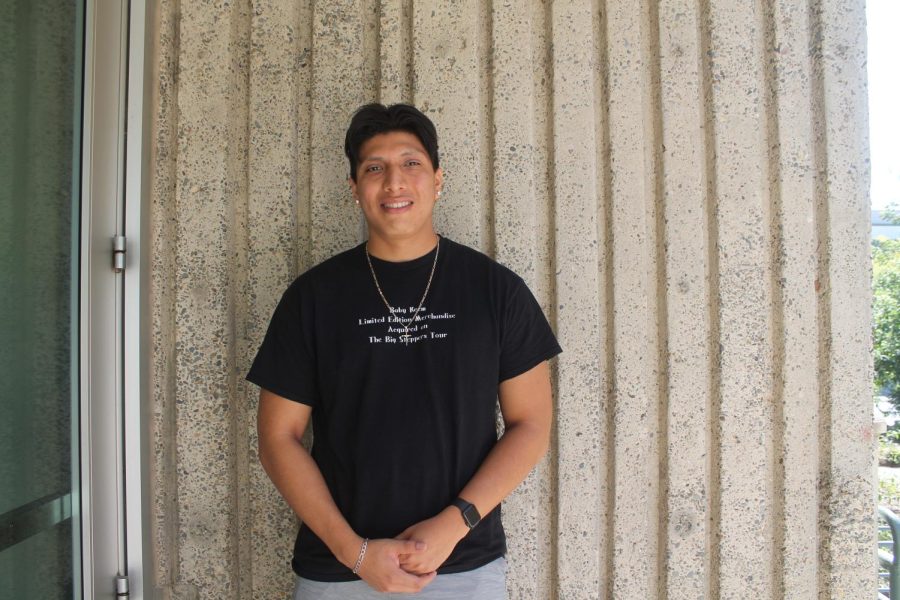 Business major Cesar Rodriguez, 21, is a supporter of Proposition 27. As a sports fan, Rodgriguez finds that legalizing sports betting is another way for fans to interact with sports.
He acknowledged the concern of gambling addiction raised by the opposition but said addiction of any type will always exist, and gambling is no different.
"I can see that [gambling addiction concern] but also there's a ton of other things your kid can do too, like that can be said for alcohol or other things," Rodriguez said.
He added that other states have regulations and rules to make sure people gambling are 21 and older, so it wouldn't be different if passed in California.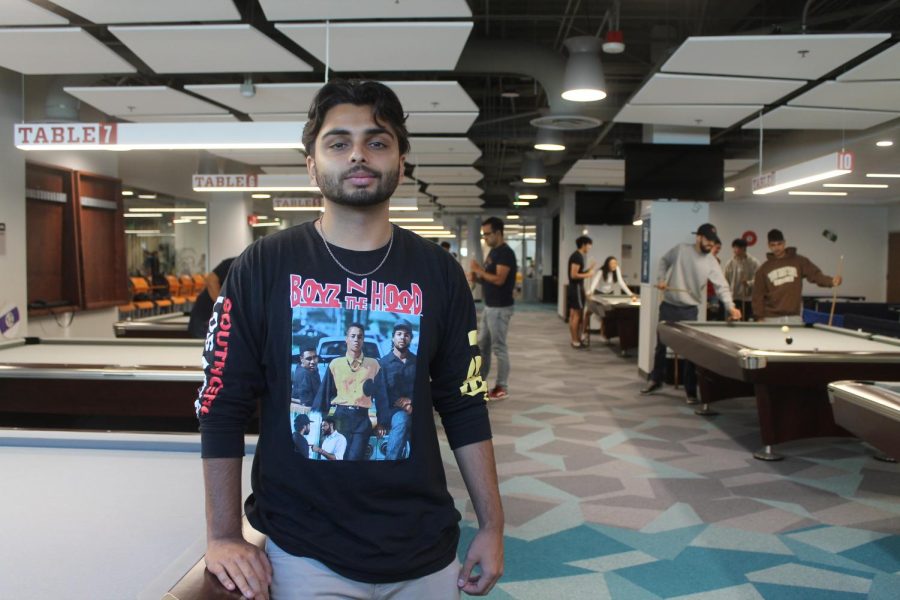 Biological science major Sobhan Ahmadzai, 20, is also in favor of Proposition 27. Ahmadzai has participated in fantasy sports betting in the past and would be willing to bet on the outcome of live sports events if Proposition 27 were to pass.
"It would be much more streamlined and advertised which is nice," Ahmadzai said. "Everyone should be able to do it. It's a lot of fun and a way to get money."
Fantasy sports has the concept of creating a virtual or imaginary team of real players of a professional sport. These teams compete based on the statistical performance of their players from real games which allows participants to act as the owner of a team and trade players as they wish.
Ahmadzai has participated in fantasy football leagues with friends and family who each bet $20 on the teams they created.
According to CNN, fantasy sports betting is legal because it is classified as a game of skill instead of a game of chance.
"I recently saw the commercial in favor of Proposition 27," Ahmadzai said. "It was kind of interesting to hear, I thought 'that's a good point.' People go crazy in the casino and spend $4,000 in one night and people can't even do sports betting."
Although information regarding the propositions is available to the public, some students are unsure about casting their vote.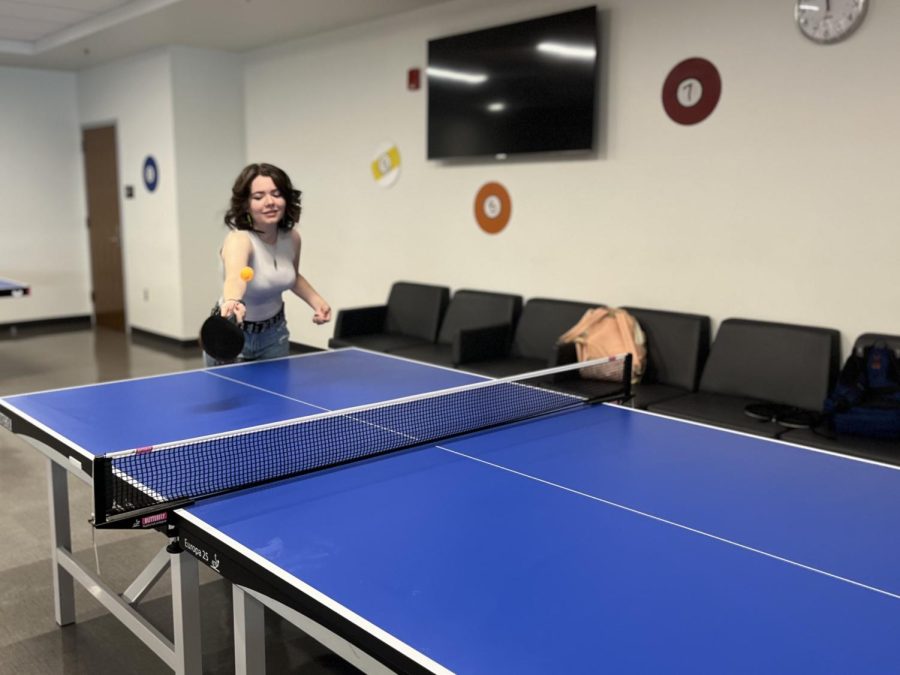 Graphic design major Abigayle Mercado,18, has seen all the commercials and advertisements on Propositions 26 and 27.
"I believe it is something to do with gambling with Native American tribes and how they want to extend that within the state," Mercado said. "From what I've heard, it would cause them [Native American tribes] to lose a lot of money that they gain from the gambling institutions. That would obviously hurt them."
This November will be Mercado's first time voting. She said she plans to do more research before then to better understand both propositions.
Rose Soza War Soldier, an assistant professor of American Indian Studies in the Ethnic Studies Department, said that the propositions could be confusing.
Soldier said the political rhetoric about how revenue from the propositions will be used shows a lack of transparency. She spoke on how Proposition 27 frames the potential revenue being used to fund education and homeless programs but does not mention how out-of-state corporations, who supported the proposition, would benefit if it were to pass.
"There is concern that what Proposition 27 would do is that it is actually an attack on the rights of Indian people to have gaming." Soldier said.
She went on to elaborate on how it would economically affect tribes by highlighting when California legalized gambling. Reno and Las Vegas saw a decrease in California visitors who had no reason to travel out of state to gamble.
"If people can gamble on their cell phones, will they want to travel and go to a casino?" Soldier said.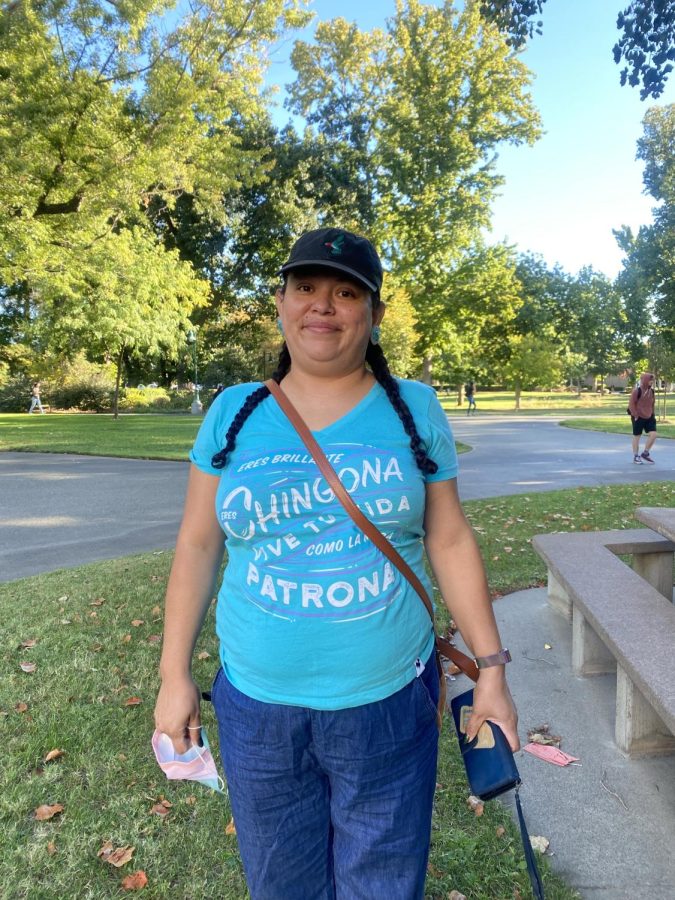 Maria Elena Pulido-Sepulveda, a descendant of the Caxcan Otomí tribe, is a sociology major at Sac State.
"It seems like they are putting tribes against tribes. It is unfortunate because tribes had to fight really hard for gaming rights," Pulido-Sepulveda said.
According to Pulido-Sepulveda, the recent push for legalizing sports betting outside of casinos is also unfair to those who have been punished for online gaming and gambling in the past.
"As a resident of Sacramento, I know that there were internet cafes in South Sac that were penalized and criminalized for having online gaming," Pulido-Sepulveda said. "The people were predominantly Asian immigrants. We gave these people records. Now, we're saying 'there's these big companies that want to make it happen so lets make it happen.'"
Pulido-Sepulveda said it's important for students to be knowledgeable on these propositions and encourages them to exercise their right to vote.
"Even if you think these propositions are good things, then don't be afraid to stand up for them. Just get informed," she said.
Advocates against Proposition 27 claim that legalizing online gambling would drive business away from Indian casinos and funds for healthcare, education, and housing for tribal communities.
To get further information about the propositions visit the Legislative Analyst's Office.