Renovations further delay launch of Sac State Native student center
'Esak'tima Center seeks to establish Indigenous representation on campus
"Danger: Construction Zone" warnings adorn the doors of the new 'Esak'tima Center, located in Lassen Hall. The end date of these postings read "to be determined."
Rena D. Horse unlocks the door to the Center, revealing a room with no ceiling tiles or flooring and metal framing for new rooms. Horse is the Native Success Program coordinator and is from the Pit River and Paiute tribe.
The ongoing construction of the new 'Esak'tima Center for Native and Indigenous students has caused delays to its original launch date. This is the second delay since its first projected opening in fall 2022.
Tentatively, the grand opening of the 'Esak'tima Center is now scheduled for early October 2023, Jose Mejia, senior lead for Educational Opportunity Program Admissions & Outreach and Native Student Success, said.
Horse, who has been a part of the leadership at other Native student centers at UC Davis and American River College, said the 'Esak'tima Center has taken the longest to open.
"This is my third Native student success center that I've helped establish from the ground up," Horse said. "The space is under reconstruction and is the longest to get up and going. It's been a slow process."
Horse said she hopes the Center can welcome students into the space as soon as the remodeling is completed.
While developing the Center, she said her team had to compromise student requests like a computer lab and readjust the floor plans because of limited space.
A previously proposed floor plan included a computer lab, storage room and a break room, which is no longer forthcoming, Horse said. However, the limited space for the Center became an issue. The current floor plan now includes a large main area and two offices.
Story continues below graphic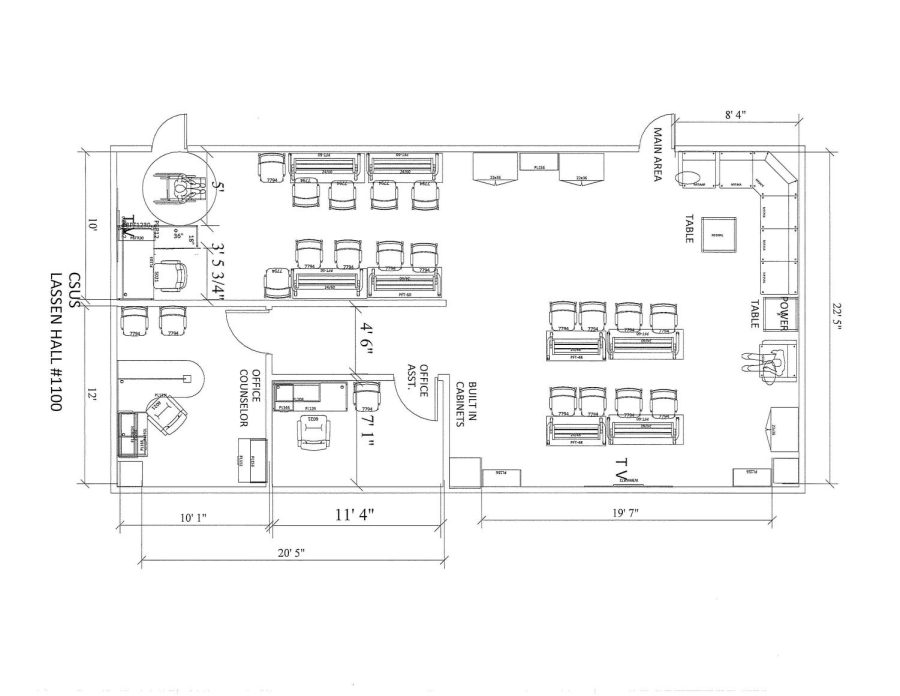 The 'Esak'tima Center is a part of the Student Academic Success & Educational Equity Program and required collaborative efforts with Sac State faculty, Native students and representatives of local tribal nations. Those tribes include the Ione Band of Miwok Indians, Shingle Springs Band of Miwok Indians, United Auburn Indian Community and the Wilton Rancheria.
Despite the lack of an established center for Native students, other campus spaces like the Multicultural Center and APIDA Center have welcomed the 'Esak'tima Center staff and students with open doors to host academic seminars, social gatherings and beading workshops.
"We've done the best we can with the limited space," Horse said. "We're borrowing space wherever we can."
Related: Community gathers to commemorate Native American Culture Week – The State Hornet
Hannah Corbett, vice president of the Ensuring Native Indian Traditions, said it wasn't until her senior year at Sac State that she found the club.
Corbett, a member of the Crow Creek Tribe of Umpqua Indians, is graduating this May after attending Sac State for five years. She believes if the 'Esak'tima Center existed when she began her degree, she would've had the community support she needed to complete her degree sooner.
"I felt a little bit isolated throughout my time," she said. "But just having somewhere that you could always go where you could just be more like a family there, I think that's gonna be really important."
Corbett is an ambassador for the California Native Youth Collective. She said that through this organization she has been able to meet prospective Sac State students.
"The 'Esak'tima Center has been a key part of these conversations," Corbett said. "If you decide to come here, this place is gonna make you feel like home."
Story continues below photo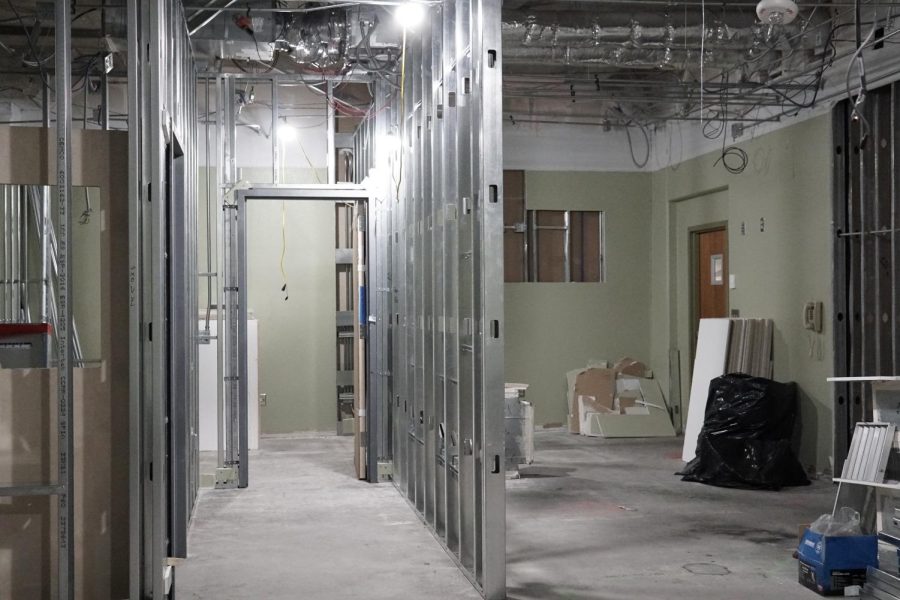 Mejia said he was around when Native students began requesting a center in 2016.
"The hope is that more students who identify as Native American can see a space here that is built for them," Mejia said. "You need to build it for them to come."
Once the 'Esak'tima Center opens, the next step is to hire more Native staff and faculty, Mejia said. He said there has been an increase in Native students applying to attend Sac State. He hopes that this initiative will encourage deans to hire more Native faculty within their departments to represent the growing Native student population.
"We are under 1% here," Horse said about the Native population at Sac State.
Story continues below photo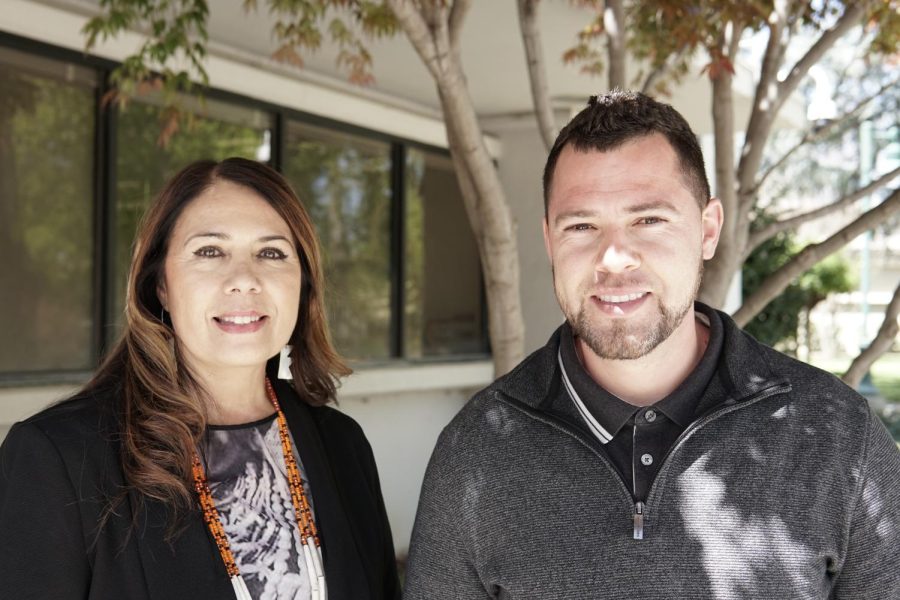 With President Nelsen retiring, Horse and Meija said they hope the new president will support their efforts to increase Sac State's Native population. Horse said she hopes to have a tribal relations officer working directly in the president's office.
"I feel no one achieves success alone," Horse said. "We need to find our strengths together, build relationships and continue to support traditional tribal values."