Sac State launching two student centers in dedication to educational equality
Expanding MLK and new APIDA center
On Tuesday, Feb. 28, Sacramento State will observe the launch and expansion of its MLK and Asian Pacific Islander and Desi American center.
Both the MLK and the APIDA centers, are catalyzed by Sac State's recent diversity and inclusion initiative, hope to provide more space and cater to opportunities for students of diverse racial and ethnic backgrounds. The MLK center expansion and the establishment of the new APIDA center will equip Sac State's diverse student population with continued support while navigating the university.
Sac State's famed MLK center is most commonly known for being the central hub for the Black community on campus. Located in Lassen Hall, the center provides resources such as peer counseling, mentorship and professional opportunities and has served the university's Black student population since it was established in 2015.
Story continues below photo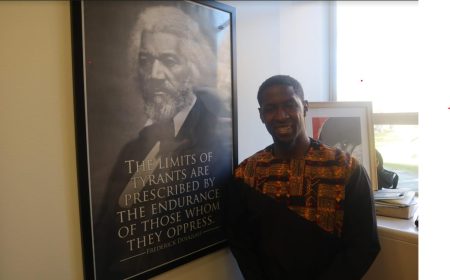 MLK center Director Dr. Marcellene Watson-Derbigny discussed their team's continued commitment to the approximately 2,000 African American students on campus and how the center, as a whole, will be changing going forward.
"The expansion will allow students to form even greater connections, hold meetings with peers and receive counseling and peer advising support," Dr. Watson-Derbigny said. 
 The APIDA center will also be launching at the end of the month, seeking to provide a safe space for students within the Asian, Pacific Islander and Desi-American communities. 
The center will reside on the second floor of Lassen Hall, where it will be committed to fostering, retaining, and empowering the academic and professional development of the APIDA students on this campus and within the local community. 
After two years of planning and research through student assessments to understand the needs and lifestyle of the APIDA students on campus, the center's team worked diligently to ensure the space felt unified and included the many ethnic groups that fall within the community.
"The Asian umbrella is so large. We really were intentional to make sure that when somebody walks into this space, it's not overpowering to one particular ethnic group under that Asian umbrella," APIDA Center Coordinator and Student Academic Success Counselor Andrew Yang said.
Story continues below photo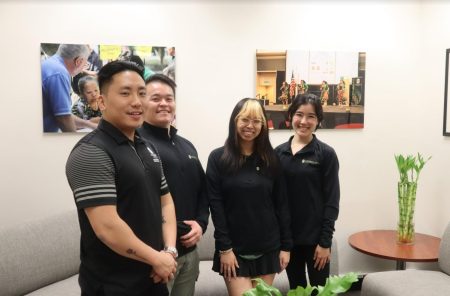 "There's really not a space on campus that is focused on all APIDA students. It's been a long time in the making," In addition to being a safe space for APIDA students to lounge or eat lunch, the center will also provide various services, including professional and academic advising and opportunities for community engagement. 
"We're very excited to be one of six CSUs to house an APIDA center," said Director of Educational Equity Access and Equity Strategist Dr. Chao Vang."That's definitely a point of pride for us, and a point of joy for the community,"  
Reflecting on his time as a student here at Sac State, Dr. Vang spoke openly about the lack of resources catered toward APIDA students on campus when he attended Sac State and how it fed his desire to provide this opportunity to today's students. 
Story continues below photo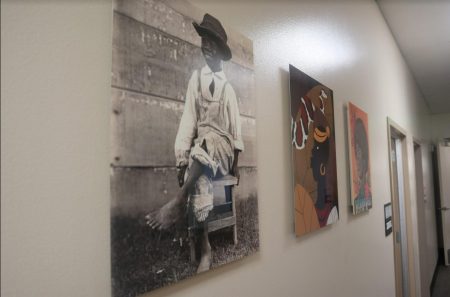 "There was no space," Dr. Vang said.  "It was really hard to make friends, feel connected to the campus or even find a mentor that looked like me or had those shared experiences. This space will allow students to come together. " 
Both centers will be launching Tuesday, Feb. 28, which a diversity march, tree plantings and a variety of walk-through tours of the centers will follow. 
"Opening the Esaktima Center to help our Native American student population, the grand re-opening of the MLK Center to expand more resources for that student population and of course initiatives like the APIDA center are all steps in the right direction, but there are many more steps to come," Yang said.