Anti-racism activist Tim Wise to speak in University Union Ballroom on Thursday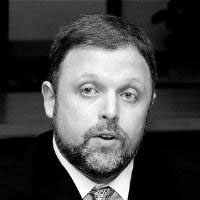 If you don't believe classism, racism and sexism are indivisibly associated together, there is a man known as Tim Wise who would love to prove you wrong.
Wise, 44, is an American anti-racism activist and writer from Nashville, Tenn. He will be coming to Sacramento State's University Union Ballroom this Thursday Sept. 19 at 7:30 PM, to present a lecture based on his new book, "Culture of Cruelty: How America's Elite Demonize the Poor, Valorize the Rich and Jeopardize the Future."
With an extensive history, dating back to 1988, Wise has been speaking publicly to over 600 college campuses in every state on the issues of racism and white privilege, though he himself embodies the physical characteristics of the men he speaks upon.
"Culture of Cruelty" will be his seventh novel related to the subject of racism and injustice in the United States. His past works have included frustrations and reflections on his own privileges, comparisons in racial preference, the current state of racism during our black president's terms and the changes that have emerged throughout.
The fact that the word "underprivileged" exists, but you can't find the term "over-privileged" in any dictionary is one of the strong examples of the establishment of social inequality that Wise discusses in "White Privilege: Racism, White Denial & The Cost of Inequality" – one of his two films.
Thursday's lecture focuses on the role of class in our current society, and how racism and class privileges were evidently a part of our very own constitution and the society we may continue to live in.
Whether you agree with what Wise has to say or not, the fact remains that he is trying to make a difference. By show of his work and dedication to travel around, speaking to so many campuses, he is clearly making an impression on a large amount of students and citizens that will in fact be leading the country in years to come. We are the ones who will make a difference, so we should be the ones listening for the facts. To agree or disagree, we must listen to all sources we are provided with.
 "Culture of Cruelty: How America's Elite Demonize the Poor, Valorize the Rich and Jeopardize the Future," is set to be released February 11, 2014 so this lecture is a great opportunity to hear about the culture of poverty before its release.
You can pre-order "Culture of Cruelty" on Amazon.com and read more about the man some call a visionary at TimWise.org. 
Cesar Alexander can be reached at statehornetarts@gmail.com