Sac State's Fashion Club primed for spring fashion show
Sunday event features forward thinking with elemental twist
Swatches of different fabrics and patterns, putting final touches on unfinished garments, models practicing for the runway — these artful aspects of clothing all appear behind the scenes e of Sacramento State's fashion club rehearsal for their upcoming Sunday show.
Since the establishment of the Student Fashion Association in the late 1990s, Sac State's fashion club has focused on bringing connectivity to those who are dedicated to anything related to clothing arts. The club provides members with the opportunity to get familiar with working in various areas of fashion. 
"Forces of Nature" is described as this year's theme for the show and will be held April 23 in the University Ballroom with free admission through prior registration here.
Story continues below gallery
Fashion Club President
After previously serving as treasurer and secretary as an incoming freshman, second-year business marketing major Jaqueline Valdez Medel is in her first term as fashion club president in anticipation of this year's show.
"I just took a shot with it to see if I would get in, I didn't even know if they would want a freshman on the board," Medel said.
Story continues below photo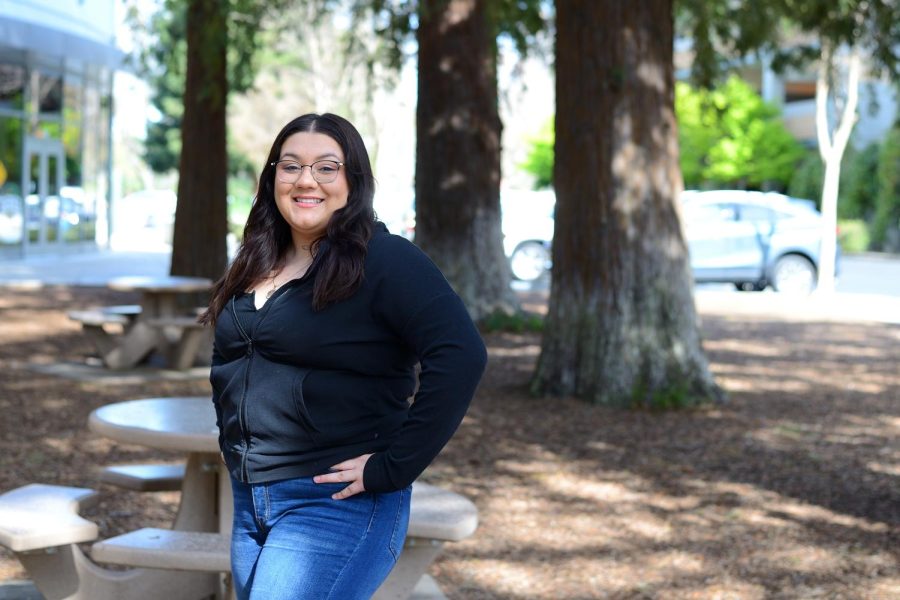 Valdez Medel said she not only wants to continue the progress of the fashion club, but spoke to the ambitions regarding the club's growth and outreach to a broader audience on the campus. 
Vivienne Westwood was noted as a fashion inspiration for Valdez Medel noted. Although she said it is not her own personal style, she appreciates how Westwood made punk clothing seem closer to high fashion. 
Audrey Hepburn is another style icon she said she attributes as very classic.
"My own style is kind of a little bit of everything. I really like matching basics together," Valdez Medel said. "I also really like wearing traditional Mexican clothing because you don't really see a lot of my own culture in high fashion."
Valdez Medel assisted in many areas while cultivating last year's fashion show and said she enjoyed getting to see what goes into creating behind the scenes.
This year, she has focused on working with all of the models from last year's show, making sure they knew all of the rehearsals were well taken care of and other tasks. 
Every model in the fashion show is either a student or a community member and anyone can join the club. With brand new concepts for each and every show, last year's theme had an eco-friendly spin on fashion.
"Our fashion show theme from last year was focused on sustainability," Valdez Medel said. "Everyone used recycled materials to create garments." 
The club works on the fashion show for the entire school year. During the fall semester, the club has meetings to discuss ideas and prepares for the upcoming show in the spring semester.
"Our theme for this year is the four elements: water, air, earth and fire," she said. "Our outfits for this year will be centered around that and will be split into [these] four categories." 
Fashion Department
Jason Diez, a third-year communication studies major, initially got involved with the fashion club by hearing about it on campus and meeting the president, Jaqueline Valdez Medel and was captivated from the beginning. 
"Fashion is kind of telling a story, the personality or archetype you want people to perceive," Diez said. "I've been obsessed with fashion since I was little."
Diez is currently the social media manager for the fashion club.
"I can say it's a worthwhile event," he said. "[The show is] something that truly speaks to the audience and the students."
Professor Jaleh Naasz has been teaching design, sewing and quality analysis at Sacramento State for three years and wrote a class focused on fashion sustainability. 
Armed with a master's degree in fine arts and fashion design, Naasz has always been interested in the fashion realm.  Her mother taught her how to sew at 12 years old and she loved the ability to create whatever she wanted without feeling constrained by others' ideas.
"The fashion club needed a faculty advisor," Naasz said. "I've worked backstage at New York fashion week and I've had my own collections and lots of photoshoots — so then I volunteered."
Story continues after photo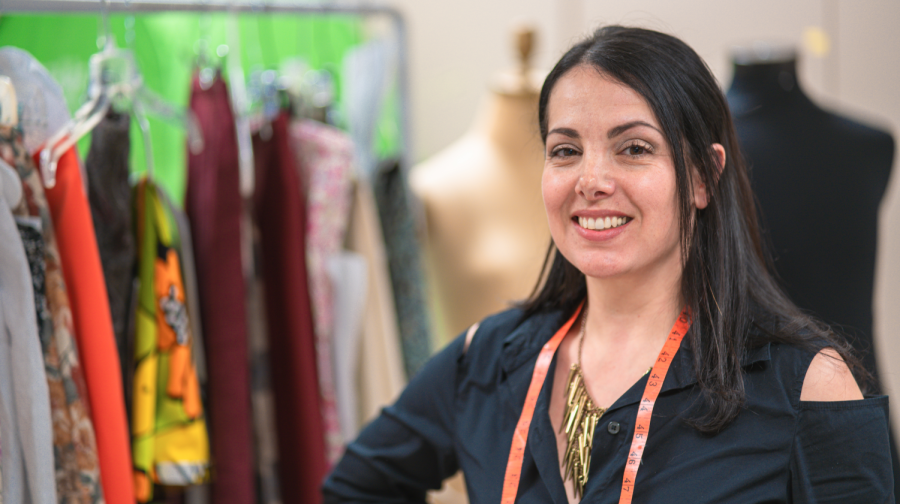 Naasz said her main goal while being involved in the fashion club and their upcoming show is to put everybody's best effort forward.
"We don't have a lot of the design classes that other colleges might, but our students really want to do stuff and make stuff so I try to give them as much as that skill as I can," she said.
One of the most amazing things that the fashion club does well, Naasz said, is incorporating inclusivity and promoting sustainability as well as in the entire fashion program.
Naasz said Sacramento State's campus and fashion program is one of her favorites because the program values having a meaningful relationship with fashion and more opportunities to provide creativity and openness.
"I think original artists who use fashion as a way to convey what they see," Naasz said. "Not just people who want to make a statement or be flashy or be a diva."