Top 10 (perfectly normal) ways college students save money
From eating leftover pizza to scanning textbooks, Sac State students scrimp and save their limited funds in creative ways — some genius, some not so much.
Check out our top 10 cheapskate life hacks that will save you from breaking the bank. Vote for your favorites to decide which will be the ultimate money-saver!
Join the conversation online here.

1
Taking advantage of campus internet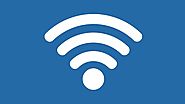 "SaclinkSecure" is Sacramento State's official Wi-Fi connection. And the fee's already included in everyone's tuition. So you should definitely take advantage of that and use it to do your homework and binge "Stranger Things" on Netflix for hours. Happy browsing!
For setup instructions and help, visit the IRT's page on campus Wi-Fi here.
(Photo by tejasp / Pixabay)
2
"Borrowing" food from your roommates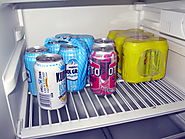 Sharing is caring after all, and to avoid roommate drama, you could also be better friends with your roomie so they're more likely to share or replace what you have borrowed. If your roommate turns hangry, take a short trip together to the WELL, which offers roommate counseling (also already included in your tuition).
(Photo by Santeri Viinamäki / Wikimedia Commons)
3
Sharing textbooks with classmates
Even if the Hornet Bookstore offers rentals and can match prices with Amazon, Barnes and Noble or another competition, one textbook can cost as much as a full month of meals for a hardy cheapskate. So why not befriend a classmate or take classes with a friend? You can either go dutch on the required reading or get them to send you photos of the necessary material.
Learn more on The Hornet Bookstore's website.
(Photo by John Liu / Wikimedia Commons)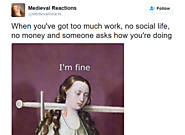 There's no time or money to party or eat out with friends when you're working two jobs to pay tuitions, student loans and rents. So instead, befriend with your coworkers, classmates and professors. Not only is it free, but it's a good opportunity for networking.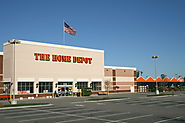 When prices for a parking permit keep skyrocketing, and the upcoming campus construction a-park-olypse rears its dreadful head and promises to make you late on most days, the parking lots of religious buildings, businesses and restaurants close to campus sing sweet hallelujahs of free parking and spaciousness. Worried about the long walk? Don't. Instead, think about the $171-$222 you save every semester and the daily exercise you're going to get.
(Photo by Ildar Sagdejev / Wikimedia Commons)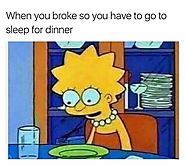 While certainly not the healthiest way to be cheap, it's certainly one that resonates with college students across the nation. Either dream of a hearty meal to forget the raging hunger, or take advantage of the ASI Food Pantry (located in Yosemite Hall), which offers dried and canned foods such as cereals and soup for free once every week.
For details on Food Pantry's rules and what it can offer, visit its page here.
7
Sneaking toilet paper from campus bathrooms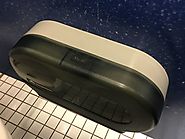 Beside food and drinks, ASI Food Pantry also offers toiletries to those frugal students who strongly believe that 1-ply is better than no-ply at all. With the pantry's point system, it's possible to get up to four toiletry items per week. What a steal!
For details on Food Pantry's rules and what it can offer, visit its page here.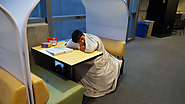 The AIRC is open 24/7 to students, with the exception of holidays and some breaks. There, you can snooze away in booths or on the floor during the day before returning for some more late-night studying, which can lead to an overnight slumber with ease. Note: The AIRC does not have showers and drawers to store belongings, so do go somewhere to take care of your hygiene.
For detailed information about building hours, click here.
9
Learning to fix up your daily struggles
There's no room in the budget for failure, so think about duct taping your broken daily devices or using a spare tire until it pops off. But if you're a student biker and smartly utilizing ASI Peak Adventures, which is located in The WELL, then you'd know that it offers discounted rates for tune-ups, repairs and maintenance on your two-wheeler, as well as free or discounted classes that teach everything from basic repairs and biking skills to breaking down and reassembling your own bicycle.
For more information on Peak Adventures, visit their website here.
(Photo by kirahoffmann / Pixabay)
10
Attending campus events for free products
Whether it's Phlagleblast for free Post-it notes and highlighters or special guest lectures and art receptions for catered chicken wings and pizzas, the campus is never short of fun events to attend. (Check out our events calendar for January and February on Page XY if you don't believe us). So go for the free food and school supplies, but make sure to learn things you didn't know before.
(Photo courtesy of The University Union)
This story was produced by the students of the State Hornet Digital Academy: Rin Carbin, Barbara Harvey, Matt Lucas and Adilene Guzman.
Quiz: How much of a cheapskate are you? Take our interactive quiz to find out!
Social: Have any money hacks you want to share? Tell us on Facebook!