Dates are set for Sac State's 'largest graduation ever'
The university announced plans to hold commencement ceremonies at Golden 1 Center over 3 days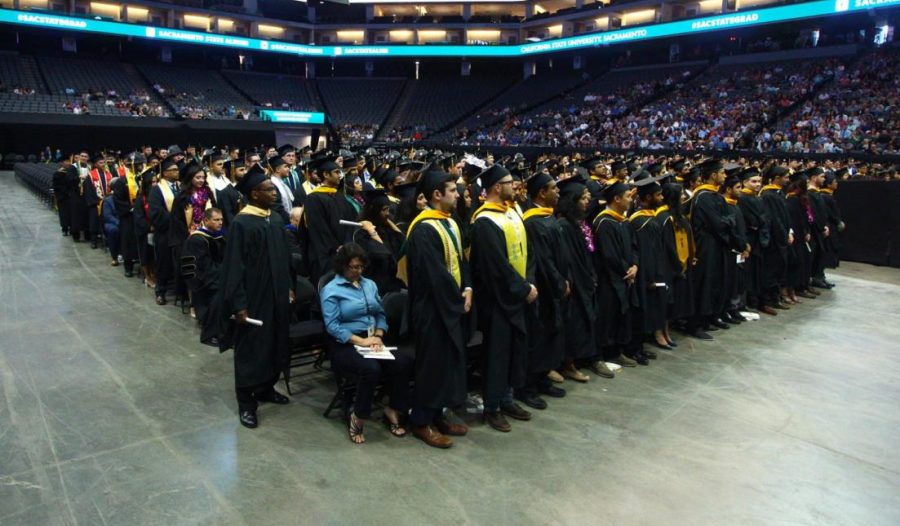 Sacramento State President Robert Nelsen announced plans to hold Spring 2019 commencement ceremonies — the university's "largest graduation ever" — over three days at the Golden 1 Center.
"We are excited that we will be able to celebrate graduation with our students, their friends, and their families at this incredible venue," Nelsen said in a SacSend message Friday morning.
Commencement will take place between May 17 and 19, with the addition of Sunday ceremonies.
All Sac State commencement ceremonies held at the Golden 1 center have taken place over the course of two days, but Nelsen cited expectations of holding the "largest graduation ever" as the result of the change.
Graduates will be able to claim eight guest tickets. Nelsen said students must register for graduation in March in order to participate, which was not required of last semester's graduates.
No details were released in Nelsen's SacSend message about the cost of hosting three days of commencement ceremonies.
When Sac State initially announced the switch from holding commencement at the former Arco Arena to the Golden 1 Center, costs to use the Golden 1 Center were estimated to be $190,595, including $50,000 for rental fees.
That fee was eventually slashed when the city of Sacramento and the Sacramento Kings decided that the event could be classified as a civic event.
"I look forward to another set of exciting ceremonies at Golden 1 Center celebrating this wonderful accomplishment by our students," Nelsen said in the message Friday.