South Indian vocalist will give students a taste of Southern Indian music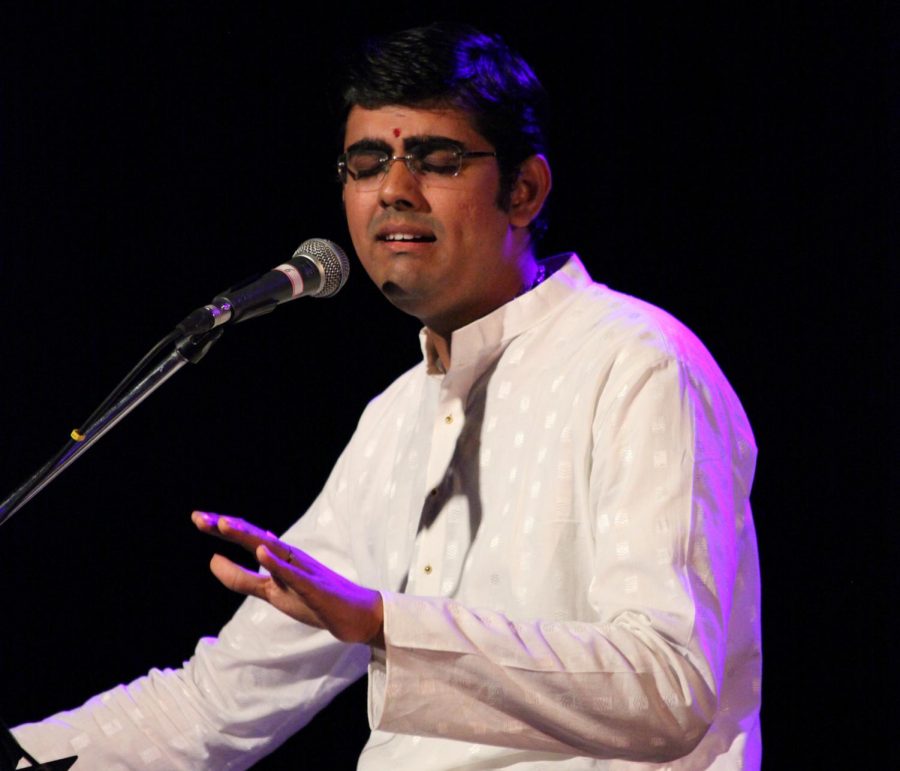 Sikkil Gurucharan, an award-winning South Indian vocalist, is set to perform on April 29 in the Capistrano Concert Hall.
The event is being organized by Sacramento Aradhana, a non-profit group that promotes Carnatic, or Southern Indian classical, music in the Sacramento region.
Gurucharan will be performing with two other artists, Sanjeev Venkataramanan and R. Sankaranarayanan.
Gurucharan will perform vocals, Venkataramanan will play the violin, and Sankaranarayanan will play the mridangam, an Indian percussion instrument.  
According to his biography on an Indian performing arts website, Gurucharan is among the foremost young performing musicians of Carnatic music in India.
Gurucharan said he started started learning music at the age of eight, where he was taught the balam padam — initial exercises — and other songs. He is a fourth generation musician in his family.  
According to Gurucharan, his family members — like his grandmothers who are part of a flautist duo called the Sikkil Sisters — influenced him to pursue music. Gurucharan performed for the first time in 1994, and has since devoted his time to playing Carnatic music professionally.
Gurucharan encouraged students to come to his show, saying if you "like listening to some highly improvisational and melodious music, do come and listen to us."
Luis Cruz, a second year music education and clarinet performance major, believes Gurucharan will provide Sac State students the ability to experience a new style of music that most students have not listened to.
He said Carnatic music is very uncommon here.
"I'm very glad he is coming to Sac State to express his culture, give us a little taste of his life," Cruz said.
Miguel Perez, a fourth year music and government major, thinks it's important for students to listen to music from different cultures.
"I think it is incredibly important to diversify the music genres that we listen to," Perez said. "A lot of what we hear in the radio, it's one- to two-chord songs or a 4/4 tempo, compared to what you see in Sikkil's music, which is much more complex."
Tickets are on sale at the Hornet Ticket Office. Admission is $15 for the public, $8 for students and free for Sac State music students.