A new home for The Hornet: Del Norte Hall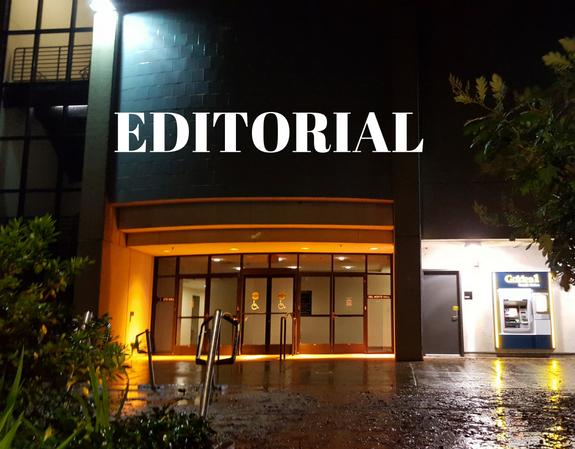 Hang on for a minute...we're trying to find some more stories you might like.
After months of striving for a central space on campus, The State Hornet is happy to announce that its newsroom will be relocating to Del Norte Hall.
The Hornet will be taking up residence in Del Norte for 18-24 months, or however long construction will last on the University Union expansion project.
The space originally slated for the temporary newsroom was in Folsom Hall, a mile away from the heart of campus. The Faculty adviser of The Hornet, Stu VanAirsdale, along with Editor-in-Chief Joel Boland, began a slow and arduous process of appealing first to the Communication Studies department, then the College of Arts & Letters, and finally the President's Office to seek an alternate solution.
Towards the end of the search, President Robert Nelsen and Chief of Staff Cardoza, with the help of other administrators on campus, came up with several ideas for possible newsroom alternatives. These ideas included a temporary office trailer, a small space in a storage area in Parking Structure I, and even a disused racquetball court behind Solano Hall, which President Nelsen was kind enough to show to a small delegation of State Hornet editors after a Saturday brainstorming session.
The creativity and diligence the University displayed towards the end of the search were more than admirable, and we greatly appreciate it.
Having a centrally-located newsroom on campus is vital to our success as a student-run newspaper and learning laboratory.

Securing our home in Del Norte Hall for the next two years would not have been possible without the help of President Robert Nelsen; Chief of Staff Lisa Cardoza; Stu VanAirsdale, faculty adviser of The Hornet; Dean Sorensen, director of the University Union; Daryn Ockey, director of Facilities Operations;  all of our editors at The Hornet, who continued to do their jobs every week even with a stormcloud of uncertainty surrounding our newsroom situation; and finally, all the alumni who wrote letters of support.