Fatal Shooting at Sac City College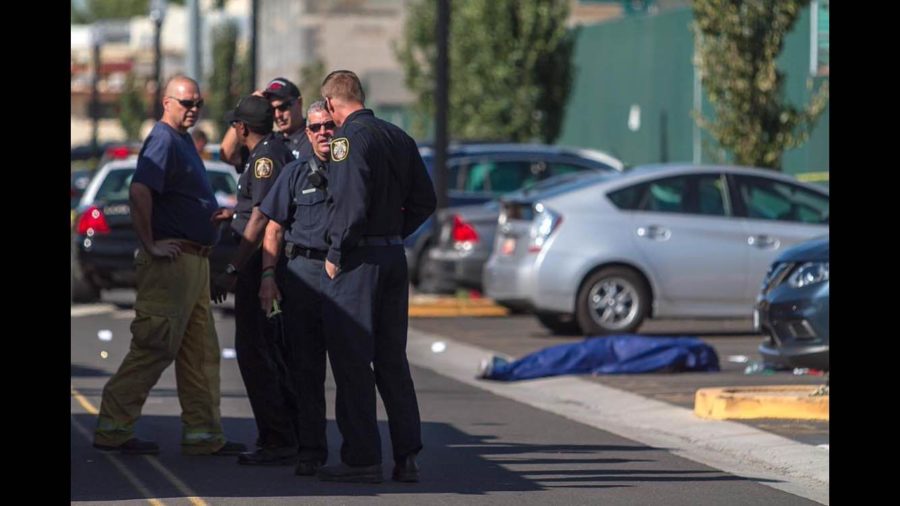 A suspect was arrested on friday morning in connection to the Sac City College shooting said the Sacramento Police department.
Update on shooting/:1 susp arr (vict of grazing wound at the scene) Rico Ridgeway-25,2nd susp still outstanding,more pic.twitter.com/CBM25SX3WG

— Sacramento Police (@SacPolice) September 4, 2015
Three men were shot at Sacramento City College Thursday near the baseball field, according to the Sacramento Police Department.
One of the victims succumbed to their injuries and died.
The suspect is described as a male Pacific Islander with a white T-shirt and cargo shorts, said police.
The incident happened before 4 p.m. The campus was on lock down for about 40 minutes after the shooting.
Police report searching for the alleged gunman around Freeport Boulevard.
Sac City College student Edgar Perez said he could hear sirens and helicopters.
Perez said the emergency notifications that were supposed to notify students came late.
"Everyone got the active shooter notification 50 minutes after it happened," Perez said. "Which was too late."
News editor for The Express at Sac City College Vienna Montague said she did not receive a notification at all from the campus about the shooter but some of the professors she was with got the notification.
"Jan and I stayed inside and stayed away from the glass just in case. About 10 to 15 minutes later police came up and started securing the area," Montague said.
A locksmith was on campus and was able to open doors for police to allow them to check on students still locked in and get them evacuated while three helicopters circled the area, Montague said.
Classes have been canceled for the rest of the evening, Police are on site telling students to stay off campus. Classes scheduled for Friday will still be taking place, Montague said.
No other information about the victims have been released at this time.
Refresh this story for more information as it comes in.
---

Updated at 11:05am. This story was updated to reflect new information in the Sac City College shooting.