Future of Java City relies on upcoming contract negotiations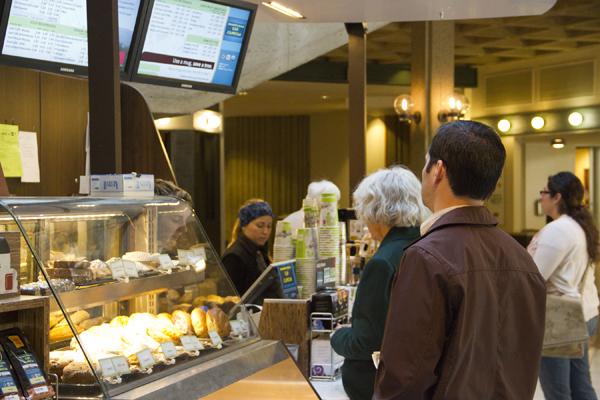 Java City, Sacramento State's alumnus-founded coffee shop, holds a contract expiring this summer, which serves an array of mixed feelings from students.
The California-based coffee shop was brought to Sac State in 1998 and has grown to five different locations around campus.
Originally, Java City was created in 1985 by Sac State alumnus Tom Weborg. He did not comment on the expiring contract.
Jim Reinhart, director of University Enterprises Inc. and Angela Rader, director of Marketing Services, spoke on behalf of Java City's contract.
"University Enterprises Inc. and Java City recently began preliminary discussions regarding contracts for venues expiring this summer," Reinhart and Rader said.
While the discussion pushes forward, some students have examined the possibilities of what could replace Java City if the contract is not renewed.
Senior neuroscience major Laura Berkowitz-Sutherland said Java City is meant to be a part of the campus community.
"All of the Java City cafes are lovely," Berkowitz-Sutherland said. "I think it is nice to have a company founded by a former Sac State student and not a massive chain company like Starbucks."
Berkowitz-Sutherland said her experiences with Starbucks have not been ideal and Java City is a much better choice for students wishing to get their caffeine fix.
"I would not want a Starbucks on campus," Berkowitz-Sutherland said. "For one, I am not a fan of their coffee. Java City is a pleasant place and the staff is always nice. Going local is way better than buying from a huge chain."
David Ervin, a senior psychology major, said he is supportive of Java City being a part of Sac State.
"Large chains like Starbucks create limited opportunities for small-businesses like Java City," Ervin said. "I feel like the Starbucks chain has overpopulated the world and limits the chance of small businesses to grow and succeed. Starbucks eliminates the competition, which is not healthy for our economy."
Ervin said he is supportive of Java City and is hopeful they will renew its contract.
"We do not need another big chain like Burger King on campus," Ervin said. "We need places that are affiliated with the university. Java City being founded by a former student shows it is more associated with the university than a Starbucks would be."
Shivani Sachania, a junior criminal justice major, said she would like a new cafe on campus rather than Java City.
"I only get coffee from Java City if I am desperate," Sachania said. "They have relatively good prices, however, the quality of their coffee is nowhere near that of Starbucks."
Sachania said the end of Java City's contract would enable another business to start fresh.
"Java City has been around on campus for a long time," Sachania said. "It is definitely time to give another coffee shop a chance for business at Sac State."
Jessika Robertson can be reached at [email protected].