State Hornet Staff

February 6, 2014
While President Barack Obama's State of the Union speech on Jan. 28 may have been his most captivating one yet, my eyes and attention were fixated on House Speaker John Boehner.You've got to hand it to Boehner because he really stepped up his frenemies game. His overall distaste with the entire e...
November 13, 2013
Congress's recent cut to food stamps is deplorable in a Dickensian sort of way.The act reminded me of the famous line uttered by Scrooge in "A Christmas Carol." Ebenezer Scrooge's callous response to why he didn't donate to charity was questioning if there were jails or workhouses. Such ...
October 15, 2013
The Republican Party is solely responsible for the government shutdown, despite what the mainstream media will have you believe.Just about every narrative on cable news concerning the GOP-led government shutdown is that both parties are to blame for this latest folly. However, the reason a budget was not se...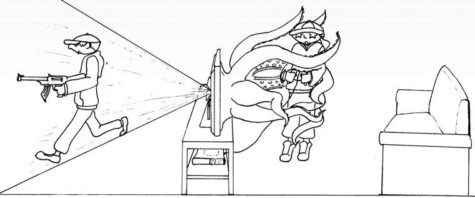 October 1, 2013
Violent video games are the favorite scapegoat for all  problems ailing the modern world but have little to do with actual, real-life murder.Before taking down a conception the media seems to have about video games, I love video games, but tend to shy away from any game with guns, knives, blood, se...
September 24, 2013
The Boy Scouts of America are a hateful group and they deserve to have their tax-exempt status taken away.Let me back up for a second. There's a part of me that almost envies the troglodytes over at Fox News, so I figured I'd give it a go and take on one of our nation's most revered youth grou...
September 24, 2013
I won't lecture you on how decide your political differences with your fellow man, you should do your best to get along. Despite my respect for the man, I am not Mister Rogers. However, you should at least get your insults right.As far as political insults go, President Barack Obama is the king of ...