Bias Reporting Tool, how to report at Sac State
Updated to include acts against "Religious and Ancestral Bias" after KSSU incident
Sacramento State's Bias Reporting Tool was launched through the Division of Inclusive Excellence in 2021 to record and attempt to address acts of bias not meeting the federal "threshold of discrimination" on campus, said Vice President for Inclusive Excellence and University Diversity Officer Mia Settles-Tidwell.

Students experiencing perceived acts of bias can report incidents through the online confidential form,  there they can select options to report the occurrence, how they might want to follow up on the incident and if they wish to be connected with a Belonging and Education Support Team coordinator, according to the online form.

The Bias Reporting Tool was recently updated with a "Religious and Ancestral Bias" option on the form, Settles-Tidwell said.
This addition came after an incident involving the Associated Students, Inc. student services coordinator and station advisor who manages the student radio station KSSU, who performed a Nazi Salute during the recording of a podcast on antisemitism.
The bias reporting form and the Belonging Education & Support website outlines and defines the nine options for perceived acts of bias:
Access blocking

Exclusion/Microinvalidations

Hate symbols and images

Hierarchy of human value

Microaggressions

Power dynamics

Procedural injustice

Religious and Ancestral Bias

Silencing
If incidents of crime or discrimination are reported through the tool the Office for Cultural Transformation, which operates under the Division of Inclusive Excellence, directs those incidents to the proper authorities including the police, Settles-Tidwell said. 
Story continues below photo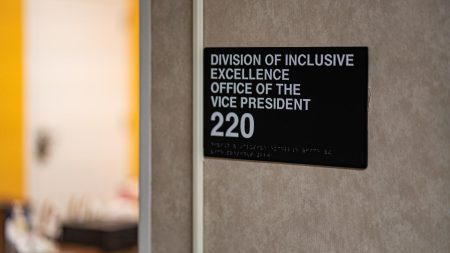 Settles-Tidwell said The Division of Inclusive Excellence does not have the authority to "police bias," since bias is technically not illegal, or deal with discrimination on campus because that falls under the Office for Equal Opportunity's jurisdiction, Settles-Tidwell said.

The Division can lead students through consultations and a "restorative justice" process to try and come to a resolution, Settles-Tidwell said.


Story continues below photo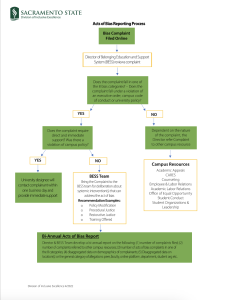 "[The Faculty Senate] told me explicitly when I first came [to Sac State] that they didn't want anyone to police bias one, because we all have it," Settles-Tidwell said, "but two, it can border on censoring speech right?" 
What is restorative justice?

The students that used the bias tool to report their incident with KSSU said they were asked to take a "restorative justice" process and approach the student advisor for a conversation. They said this process was not what they were looking for.

"[The B.E.S.T coordinator] wanted us to take a restorative justice approach where we were supposed to set boundaries, to which I explained to her that we had already set boundaries and they had clearly been violated," said Madeline Madrid, an art history major and podcast co-host.
Restorative justice, as defined in an academic context by Settles-Tidwell, is a theory crafted to allow involved parties an opportunity to correct potential wrongdoing for a chance at due process.
"We want an open door for them to not only process why it was wrong — how did it hurt the community — but also how are they going to make it better?" Settles-Tidwell said. "So a restorative justice approach means the person or persons who committed a wrong are willing to change."

Additional changes to the Bias Reporting Tool, outlined by Settles-Tidwell as "enhancements," included a full-circle approach where the Division of Inclusive Excellence outlines their purview as a non-enforcing entity up front and in writing to those who reach out. The Division then follows up with individuals as they are directed to other departments.

"So as we look at cases, we can help you in this area, whether it's restorative justice or whether it's consultations," Settles-Tidwell said. "But upfront, we cannot deal with personnel issues. We're not HR."  

The State Hornet's Emma Hall contributed to this story.