Sac State event aims to bring awareness to mental health resources
'It's Okay to Not be Okay'
The library quad bustled with smiling students, intrigued by the smell of chili in the air and the booths set up to educate about campus resources. 
Big crowds of students erupted into "oohs" and "ahs," followed by a large round of applause for service dogs, who were showing off their best tricks. A large crowd swarmed them to show affection for the animals.
The best part? The event was centered around bringing awareness to mental health for students.
Monday marked the first "It's Okay to Not be Okay Day," hosted by Sac State's Student Health and Counseling Services.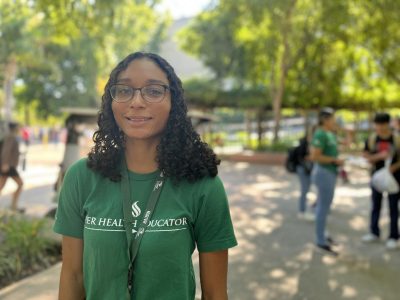 Ky Hervey, a third-year sociology major and a peer health educator, said the event was meant for students to learn about mental health and the resources Sac State has available to them.
"Mental health affects everything in your life, not only school, but your social life and your work life," Hervey said. "It's just really good to know it's okay to not be okay."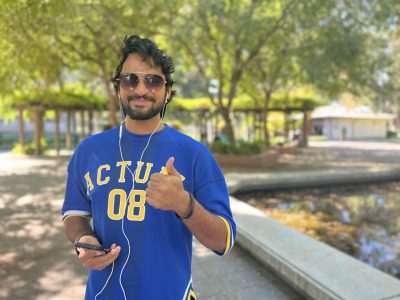 First-year grad student Vishesh Vhat, said mental wellness is about positivity and optimism. 
"We all become so busy in our lives, with our hectic schedules we seldom find time for ourselves to just relax and feel happy," Vhat said.
Vhat also noted "It's Okay to Not be Okay Day" helped relieve the stress he was feeling from his hectic work and school schedule.
"I came here and I feel very happy," he said. "I see all these people and all these smiles, and it's relieving."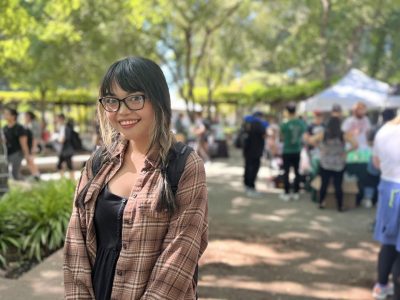 Third-year psychology major Isabella Alneida, said she has learned her mental health means everything to her.
"Your mental health affects your physical health, and it affects how motivated you are to do school work," she said. "I know when my mood is lower, I'm a lot less motivated. I think just having a good life requires good mental health in general."
Alneida also said her "Psychology of Happiness" class helped her understand how to better nurture her mental health needs.
"There's a lot of things you can do, such as reflecting on all the good people in your life," Alneida said. "I tend to focus on the bad stuff, so sometimes it's good to just take a second to reflect on all the things that are good and how lucky I am to have people who actually support me."
According to Lara Falkenstein, the public health administration and communications specialist for Student Health and Counseling Services, "It's Okay to Not be Okay Day" was intended to encourage healthy conversation and openness around mental health.
"Even before the pandemic, we were seeing students wanting to talk more openly about mental health," Falkenstein said. "We don't want mental health and wellness to be a barrier to students completing their degree and continuing successfully in their academics."
Student Health and Counseling Services offer group counseling, as well as individual counseling and peer counselors on campus. These services can be accessed through their website or through going to their office inside The WELL. 
 Many students don't realize that mental health is normal and people show they need help in different ways, Falkenstein said. She said while many seem to think reaching out for help is a weakness, it really is a strength to be able to find the help you need.
"As a Hornet Family, we're here to support you," she said.