PREVIEW: Sac State football prepares for a win against Cal
Hornets ready to show resilience after loss in home opener
Sacramento State's football team is back on the road this week, following a 34-16 loss in their home opener against the University Of Northern Iowa. The Hornets are preparing for their final non-conference game of the season against the University of California, Berkeley on Saturday, Sept. 18, 2021. 
Cal comes into this game against the Hornets at 0-2 to start their season after suffering back-to-back losses against the University Of Nevada and Texas Christian University. 
Despite them losing their first two games, head coach Troy Taylor believes that the Golden Bears are a good team and they have a chance at competing for a Pac-12 North title. One key difference between the Hornets and Golden Bears are their divisions.  They're both Division 1, but Cal is a Football Bowl Subdivision team, and Sacramento State is a Football Championship Subdivision team.
Coach Taylor said that the difference is depth amongst FBS and FCS schools. FBS schools are allowed to have 85 scholarship athletes every year, while FCS schools like Sac State are allowed to allocate 63 scholarships per year. 
Story continues below the image.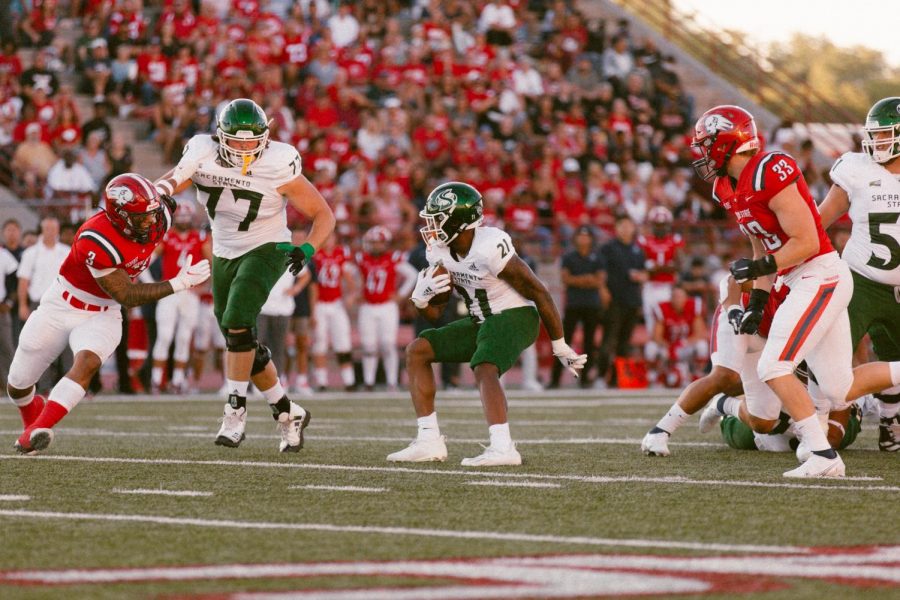 "When you have more players, you have more of an opportunity to have bigger, faster and stronger guys," Taylor said.
This won't be the first time that the Hornets and Golden Bears faced one another. In their two previous matchups, dating back to 2005 and 2014, the Hornets lost both games to the Golden Bears in blowout fashion. 
Both of those Cal teams had players that would go on to get drafted in the NFL. Their 2005 team alone had Marshawn Lynch, Desean Jackson and Justin Forsett. In 2014 they faced former first pick of the NFL draft and current starting quarterback for the Lions Jared Goff. 
In order for Sac State to defeat the Golden Bears for the first time ever, Taylor said that they will have to respond as a unit. 
Story continues below the image.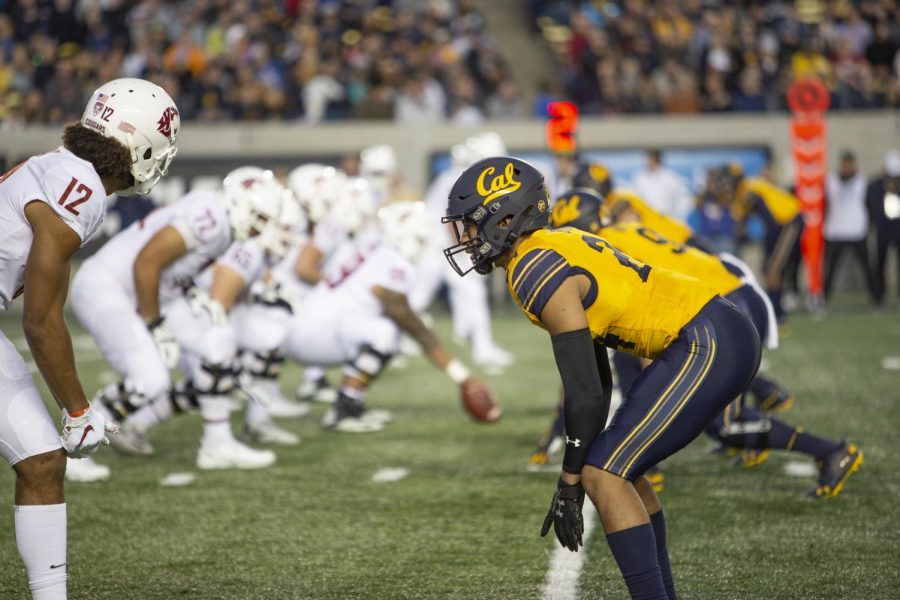 True freshman linebacker Cameron Broussard had 10 tackles in his coming-out party against UNI, and he said the key for the Hornets responding this week against the Golden Bears will be their ability to tackle.
"We need to continue to play hard, and get dudes to the ground, that will be big for us," Cameron said. "Obviously we were getting people to the ground (last week), but as the third quarter came around we were kind've relaxed."
The Golden Bears are led by their senior starting quarterback Chase Garbers who currently leads Cal in all career passing categories. Taylor said that it won't be easy stopping Garbers because of his experience as a starter. 
"It's challenging because he's so experienced, he's an older guy, and he's been around for a while so he's seen a lot of things," Taylor said. "He's accurate, played really well last week, and it's harder to get after guys like that no doubt just because of their experience."
Taylor said that the key to slowing Garbers and their offense down will be to stop the run, pressure the quarterback and put him in third and long situations. 
One of the starting cornerbacks for the Hornets, Munchie Filer, said that in order to stop a balanced offense this week against Cal, they have to be ready to play hard and let their preparation guide them to a victory. In their first two games,  The Golden Bears have been two-dimensional on offense, averaging 143 rushing yards and 243 passing yards per game. 
Story continues below the image.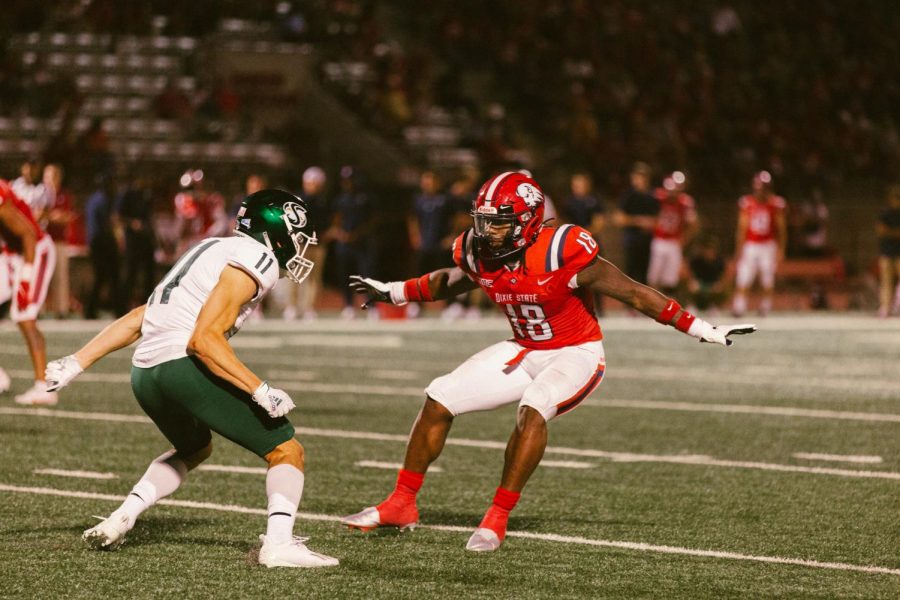 In their game last week against UNI, Filer said that their lack of ability to finish the game after having a strong first half was the difference that led to them giving up four touchdowns in one quarter. 
"The difference was we just didn't finish," Filer said. "Honestly that was the only difference, and they kept fighting."
Filer said that in order to stop a balanced Cal's balanced offensive attack this week  they have to be ready to play hard.
After dropping their home opener, the Hornets are hoping to respond with a win against Cal and improve to 2-1 on the season as continue their journey back to a Big Sky title.
The Hornets play at 1 p.m. at FTX field on Saturday, Sept. 18 in Berkeley, California.