EDITOR'S NOTE: Arresting journalists is a breach of First Amendment
California law allows news organizations to be in areas closed by law enforcement
A State Hornet editor was arrested while covering a protest in East Sacramento Monday night, organized in response to the decision not to criminally charge the two officers responsible for shooting and killing unarmed 22-year-old Stephon Clark.
Co-news editor Will Coburn was doing his job when he was arrested — he was taking photos, live tweeting and sending messages about the protest to The State Hornet editors in charge of working on the story.
Coburn was taken into police custody at around 10 p.m. It was reported by a former State Hornet staff member, who was at the protest Monday night, that he had seen Coburn in custody.
I can assure all my former colleagues @TheStateHornet that Will is in good spirits.

What happened tonight was wrong on many levels but it did not reflect on Will's expressions as he was taken into the van. He smiled at me and he was positive. https://t.co/8ThN8RMbck

— Keith Jouganatos (@KeithJouganatos) March 5, 2019
When he was released from Cal Expo, the location Sacramento Police Department officers chose to take the 84 people who were arrested, Coburn was issued a citation for failing to disperse.
California penal code 409.5 allows journalists to enter areas closed by law enforcement, unless they are active crime scenes.
"Nothing shall prevent a duly authorized representative of any news service, newspaper, or radio or television station or network from entering the areas closed pursuant to this section," the code says. "If entering a location is hazardous, they should be advised; media access can not be prevented for safety reasons unless their presence would impede by blocking the entrances and exists or disturbing evidence."
As the penal code confirms, Coburn did not need to disperse. He did what he was supposed to do — identified himself as a member of the press and let officers know that he had a right to be there. But they did not listen.
I am deeply disturbed by the Sacramento Police Department's decision to arrest Coburn, along with Sacramento Business Journal's law and policy reporter Scott Rodd, and to temporarily detain The Sacramento Bee's water and environment reporter Dale Kasler.
It's imperative that journalists covering these demonstrations know that they are safe and able to execute their duty as public informants. While the Sacramento Police Department's action at this event do not reflect all levels of authority within our government system, I do believe that the actions taken against reporters Monday were unnecessary and preventable.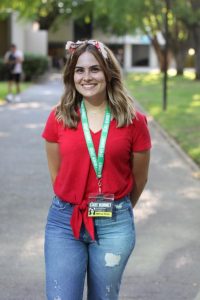 Local journalists serve a valuable role in this community and it is a disservice to the public to restrict their voices.
Our mission here at The State Hornet is just like that of any other news organizations: to give voice to the voiceless on issues that are important to the Sac State community. That has always been the case and will continue to be so as we move forward.
We will continue to report on the events following Schubert's decision not to charge the officers responsible for shooting and killing unarmed 22-year-old Stephon Clark.
We just ask not to be arrested along the way.
RELATED: TESTIMONIAL: Sac PD arrested over 80 peaceful protestors. I was one