EDITOR'S NOTE: Wondering where this week's print issue is? Here's your answer.
Hang on for a minute...we're trying to find some more stories you might like.
Welcome back to school, Hornets! You may have noticed that we haven't put out a print issue this week and wondered why. Well, I've got an answer for you.
First, let me introduce myself — my name is Claire Morgan and I will be serving as the Editor-in-Chief of The State Hornet for the 2018-2019 school year. I'm a fifth-year political science major with a concentration in journalism and I have been proud to be a part of Sac State's award winning news organization for two years.
This year is a big one for The State Hornet. 2019 marks our 70th anniversary of being an established news organization on campus, and it will also mark the eradication of our print product.
Today, Associated Collegiate Press announced that The State Hornet has been honored as a Pacemaker Finalist — an award that has been dubbed the Pulitzer Prize of college media, and one that we previously won during the 2017 academic year.
We've started the process of discontinuing print production by reducing the amount of times we print per month. We will now be publishing a print newspaper every other week on Wednesdays for the rest of the academic year.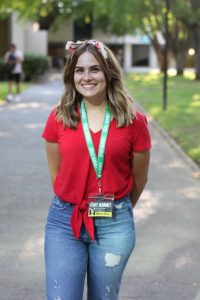 Fear not, news-lovers. We're still producing the same amount of stories and will have a series of newsletters to deliver the best of our content straight to your inbox, once a week. Sign up by clicking here.
We're also aiming to deliver more news to you via social media, so give us a follow on Facebook, Twitter and Instagram.
If you ever have any questions, comments or concerns about anything, please, by all means reach out to me — I can be reached at editor@statehornet.com or (916) 278-6584. I look forward to a great year.
Best,
Claire Morgan