Dual-sport speedster outruns his competition on track, football field
Over a decade ago, Andre Lindsey stood and watched as the football he was supposed to be grabbing bounced on the ground — but now he's picking up recognition as one of Sacramento State's most impressive athletes.
Lindsey, who led the Football Bowl Subdivision with 30.24 yards per catch in the fall and secured the Big Sky Conference's fastest indoor time (8.01 seconds) in the 60-meter hurdles event on Jan. 20, was 9 years old during his first football game and wasn't aware that the play had even started.
"I was just standing there the whole time while everyone was running around, and the next thing I know the ball was right in front of my feet and I didn't pick it up and the other team recovered it," said Lindsey about his time as a kick returner for the East Stockton Lions. "I was devastated that we almost lost the game because of me."
Now as a 22-year-old junior, Lindsey is an accomplished receiver and hurdler who's helping the football and track programs to success at Sac State. The two sports have actually been filling up his schedule since his days as a state qualifier at Stagg High School and at San Joaquin Delta College in Stockton — where he became a Big 8 Conference champion in the 110-meter hurdles and a Gridiron Classic Bowl winner.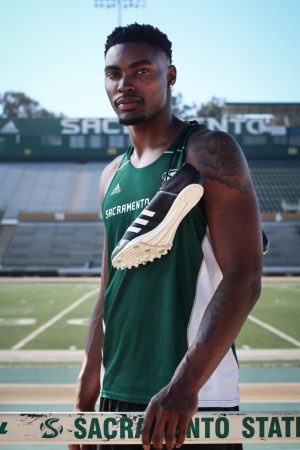 Despite competing in both sports for over five years, it looked as if Lindsey would just be sticking to track full time during an official visit with Jeff Magley, the Sac State director of track and field.
However, wide receivers coach Jason Pollak heard Lindsey was on campus, recognized the name from previous scouting and talked with him right away about the possibility of competing in both. Two days later, Lindsey said he was then offered a full-ride scholarship after emailing his highlight film to Pollak.
"When you get an athlete that's that long and has the explosion (and) athleticism to go do what he does, you kind of take a chance on him," said Pollak regarding Lindsey's 6-foot-2, 195-pound frame. "He was raw, really raw coming out of Delta, but you just saw the talent there."
This talent became apparent four games into Lindsey's sophomore season when he caught five passes for 149 yards against Idaho State on Sept. 24, 2016. However, he partially tore his MCL a week later and missed the rest of the season to finish the year with only eight receptions.
Lindsey, who is no stranger to competition as he is the youngest of seven siblings, further separated himself from a talented group of receivers by leading the team with 756 receiving yards and seven touchdown catches during his junior season in 2017.
He also placed 15th in school history with a 176-yard performance against Incarnate Word on Sept. 9, had four touchdowns of at least 50 yards and helped the Hornets go 5-0 when he caught at least one score en route to a second team all-Big Sky nomination.
"We don't have another guy like him," said Pollak after Lindsey finished second on the team with 849 all-purpose yards. "We have some guys that are close, but we don't have a guy that's that long, that strong, that fast and (so) I think he'll have a heck of a year."
But Lindsey — who is one of the four team captains for the men's track and field team — didn't have to wait until the fall season of 2018 to begin the new year strong as he ran the third fastest indoor time in program history in the 60-meter hurdles to finish first at the Bronco Invitational in late January.
"Andre goes from football right into track; he runs indoor, he runs outdoor and while he runs outdoor he's actually doing spring (football) also," Pollak said. "He's the first guy I've ever been around who's able to do both, and it kind of takes a special athlete with motivation to be able to do that."
This combination of athleticism and motivation also led Lindsey to an individual Big Sky title in the 110-hurdles event which helped Sac State win the conference championship as a team in the outdoor 2016 season. He also finished as an NCAA qualifier and placed fifth in outdoor program history with a 14.05 110-hurdle time.
"I (think) one thing that all coaches are looking for in some form or fashion is natural athletic ability, genetics and being wired a certain way, and he's got some of those, no question about it," Magley said. "Another part of it is he wants to be successful; he has a drive and a passion to be a successful student-athlete both in football and track, (so) he's excited for the challenges that it takes to be good."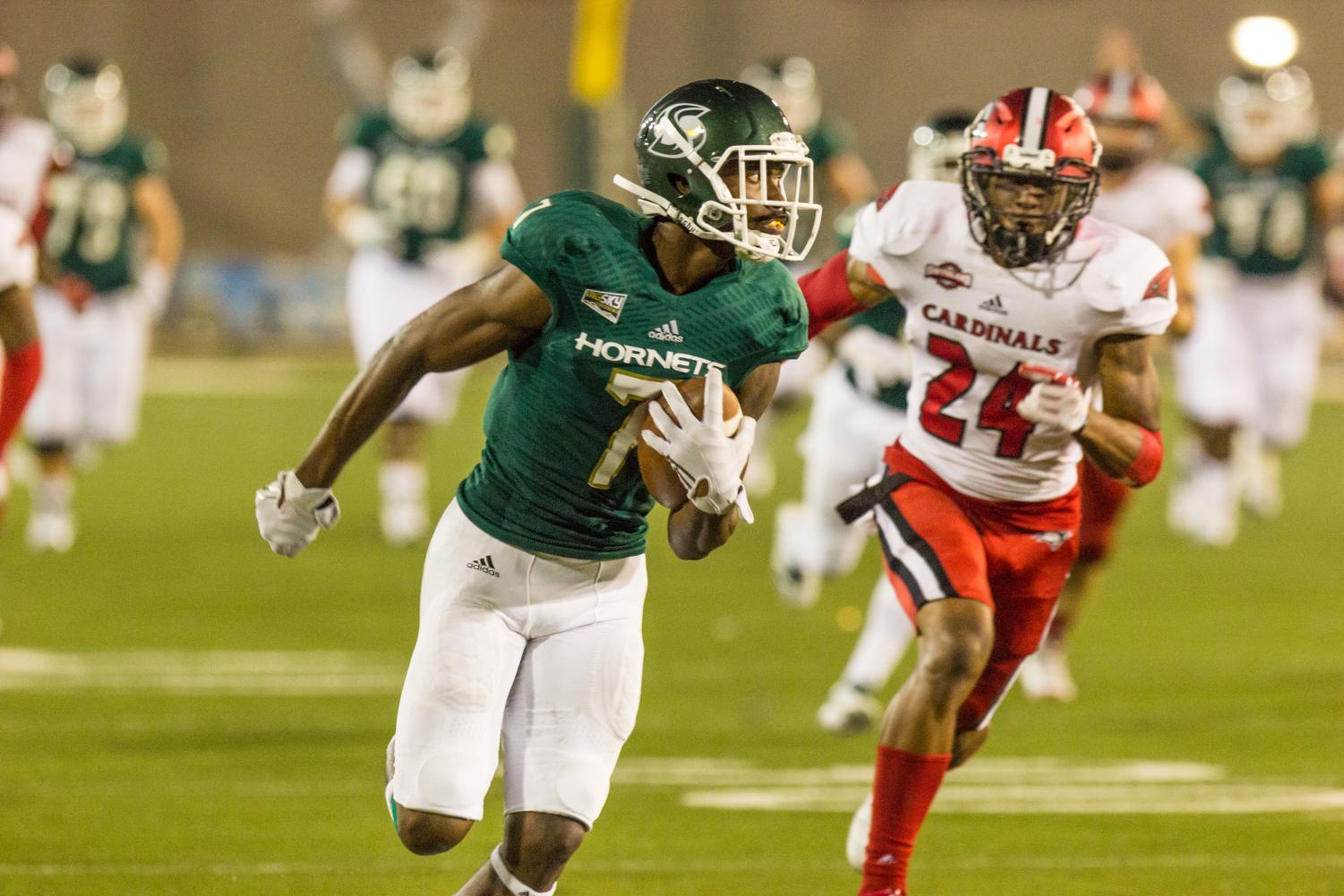 Lindsey, who majors in kinesiology (the study of body movements), points to four main elements of his makeup as a reason for his success as a hurdler.
"It's a very complex race because you have to be coordinated since you're using about every muscle in your body from arms to hands to shoulders to head," Lindsey said. "It's all technique. I just feel with the combination of technique, power, speed and confidence — you can improve."
These traits have also carried over to the football field, which Lindsey said he hopes will be a continuous home for him as he has aspirations to play in the NFL after college.
If these dreams are to become a reality, he'll likely have to post impressive statistics as a senior and coincidentally run a solid 40-yard dash time during a potential workout with professional teams.
"We don't test 40s, but I had a young man when I first got here for two years named DeAndre Carter who's with the 49ers right now (and I think) he ran a mid-to-low 4.4 (seconds) at his pro day, if I'm not mistaken," Pollak said. "No offense to D, but Andre Lindsey is quite a bit faster than DeAndre was, so I wouldn't be surprised if Andre ran in the mid-to-high 4.3s on his pro day."
But before Lindsey can think too much about catching more touchdown passes and 40-yard dash times, he must put his focus on the hurdles of the upcoming Big Sky Indoor Championships from Thursday to Saturday in Flagstaff, Arizona.