Sac State students throw colorful powder for a good cause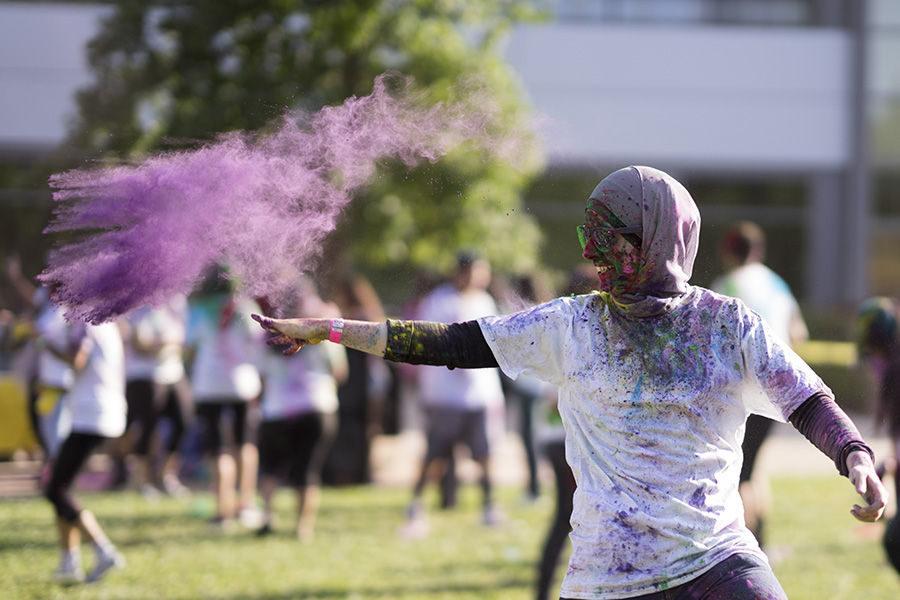 The Hornet Holi, a festival of color that celebrates the beginning of spring, will be held at Sacramento State in front of The WELL on Friday, April 29 from 5-8 p.m.
Holi, in a traditional sense, is the Hindu spring festival customarily celebrated in Northern India and has a long, rich and colorful history.
The $12 event fee includes unlimited dry colored powder for throwing, a water bottle and an optional white T-shirt. However, to help keep the price reasonable, food will not be sold.
Shubpreet Mangat, a senior majoring in psychology at Sac State and vice president of the Bhagat Puran Singh Health Initiative, said there will be a variety of music playing at the Hornet Holi.
"There will be a variety of music, including Punjabi and Hindi music," Mangat said.
The festival has grown in popularity outside of India and is celebrated by many countries in Europe and, more recently, in the U.S.
"It is a time to gather with family and friends and enjoy festivities such as throwing color, eating, dancing and drinking," Mangat said.
David Rabago, is a freshman majoring in computer engineering, said the event sounds like a place where people could have fun.
"The event sounds like a place where people could enjoy themselves, have a good time, and escape from their studies," Rabago said.
Mangat recommends attendees wear white clothing because when the dry colored powder is tossed, it will help make the colors more visible and perhaps, more aesthetically pleasing in photographs.
"The point is to be drenched in color, and wearing white is the easiest way for all the color to be seen," Mangat said.
The Hornet Holi is an opportunity that allows the campus and community to come together for a few hours and frolic with colorful dry powders and celebrate the beginning of spring while helping to raise funds for a health initiative that focuses on minorities.
"The funds raised from Hornet Holi will go toward Bhagat Puran Singh Health Initiative," Mangat said. "BPSHI is a nonprofit organization that hosts health camps/clinics for communities throughout the Sacramento area. Our health camps/clinics consist of blood pressure, blood glucose screenings, dental information and health education. Our goal is to educate minorities, such as Punjabis, of high blood pressure, diabetes and other diseases that are on the rise. The funds will be used to buy supplies for health camps/clinics."
The Hornet Holi is an event open to the entire campus and community, as diabetes is a disease that impacts various people and cultures, and the more awareness and education that will bring people together, the better the outcome will be, hopefully, for a large majority of people.
Jizelle Ojeda, a junior majoring in electrical and electronic computer engineering, said as a Mexican-American, she identifies with diabetes because it is prevalent in her family.
"Personally, from my standpoint, since I am Mexican-American, a lot of my family members have diabetes," Ojeda said. "So it runs in our culture as well, and I see a lot of parallels between the Punjabi culture and our culture. So I think if people can relate to the cause, then more people will be willing to attend."