Body found in American River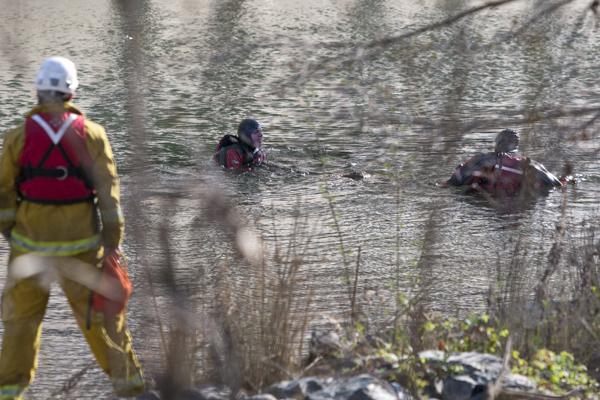 Natalie Gray and Alex Poggione
March 5, 2013
Update: The Sacramento Bee is reporting the body found in the American River on Tuesday is that of 59-year-old Mark Lauchli, who was reported missing in February.
A body was found in the American River this morning at approximately 7:02 a.m. An employee of the E.A. Fairbairn Water Treatment Plant, which is adjacent to campus, discovered the body during morning rounds and reported it to the police.
"The body has probably been there a couple weeks based on the amount of algae and other things the police are noticing about the body," said Sacramento Department of Utilities spokesperson Jessica Hess. "The body appears to be male, but they do not know age or identity yet."
Hess said the police think this case might be related to a missing person report made a few weeks ago along the river trail.
"First they'll need to identify the body before they can link it to a missing person report," said Private Investigator Jason Sabo. "The finger tips are probably gone at this point, so they'll have to use another way to identify the person. Then they'll look into who he was associated with and who he has been with."
A missing person poster was found by the river for 60 year old Mark Lauchli. Police are looking into whether this was the man recovered from the river.
Sacramento City Police officer Scott Morse, said there is no indication of foul play.
"We're not ruling out that this was a missing person," Morse said. "But the coroner has to make a positive identification first."
The Drowning Accident Rescue Team and Sacramento Fire Department both responded to the scene.
It took two men to retrieve the body from the water in order to get him into the coroner van.
"It's up to the coroner to take over the investigation," Morse said. "It will be investigated to the fullest."
This story will be updated as more information comes in. If you have any information regarding this case, please contact the Sacramento Police Department at (916) 264-5471 or Natalie Gray at (209)535-7378.