Sac State professor passes away Monday night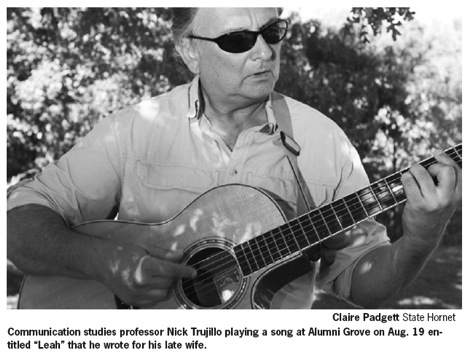 Sacramento State communication studies professor Nick Trujillo died in his sleep Monday night.
A professor at Sac State since 1990, Trujillo taught small group communication, media and sports, – and organizational communication.
After the death of his wife, fellow Sac State communication studies professor Leah Vande Berg from ovarian cancer in 2004, Trujillo became an advocate for the cause by participating in many drives and fundraisers.
Trujillo wrote a book "Cancer and Death: A Love Story" about the loss and grief with his wife's death in 2008. A singer-songwriter as well, Trujillo had his own Youtube channel under the name Gory Bateson.
Camille Anglo can be reached at [email protected]