Students show off their fall sneakers
Because no outfit is complete without the right pair of complementary kicks
For decades, people have been able to express themselves by wearing and collecting an item of clothing that has been a staple in fashion: sneakers.
Sneaker popularity ranged from Converse Chuck Taylors in the 50's and 60's, to the explosion of Adidas and Jordan in the 80's and 90's, to the recent revamps of skate shoes like Vans.
With the help of the internet, sneaker popularity has reached an all-time high. The market is huge for sneakers and some people are willing to pay thousands for their favorite pair of shoes.
In the first week of the fall semester, there were plenty of impressive sneakers on display at Sacramento State.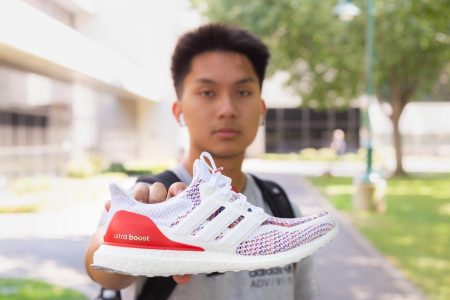 Will Tran- Freshman-Biology – Adidas Ultra Boost
Will Tran holds up the Adidas Ultra Boost, one of Adidas most popular models. The shoe features technology that adds comfortability, something Tran appreciates on his shoe.
"What I like most about them is the comfort, because they offer this boost technology, so it's like walking on clouds," Tran said.
Tran owns about 15 pairs of shoes, but his favorites are the Adidas Ultraboost and Yeezys.
According to adidas.com, the shoe can be purchased for $180.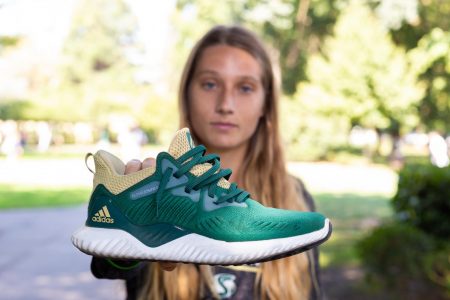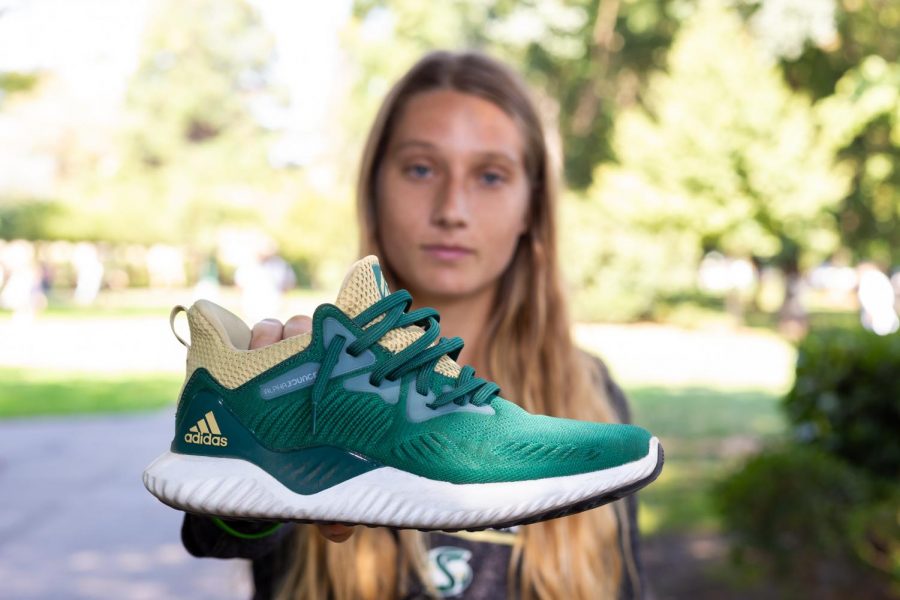 Shay Valenzano-Sophomore-Biology – Custom Adidas Alphabounce
Shay Valenzano displays her Sac State colored custom Adidas Alphabounce that she got for free as part of being on the women's soccer team.
Valenzano said that a perk of being an athlete on campus is receiving free shoes and training attire.
"They give us a pair of cleats every year, running shoes and a pair of slides," Valenzano said.
Although she owns these customized Adidas Alphabounces, she said her favorite shoes are her "Jesus sandals."
Customized Adidas Alphabounce is priced at $120, according to adidas.com.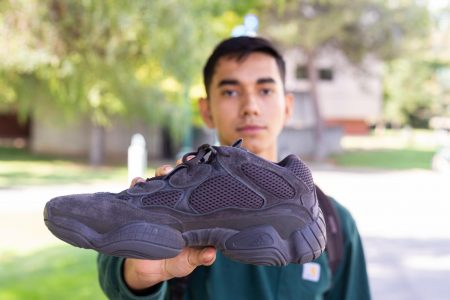 Daniel Fuentes-Freshman-Business Administration – Yeezy Calabasas 500
Daniel Fuentes shows the Yeezy Calabasas 500 and said he paid the $200 retail price for the sneakers.
Fuentes said he likes to focus on the utility aspect of a sneaker and purchases shoes he thinks he can get the most out of.
"I look for how versatile it is, how many times I can wear it throughout the week and try to find multiple uses for it," Fuentes said.
According to goat.com, these pair of Yeezy's can now be purchased for $250.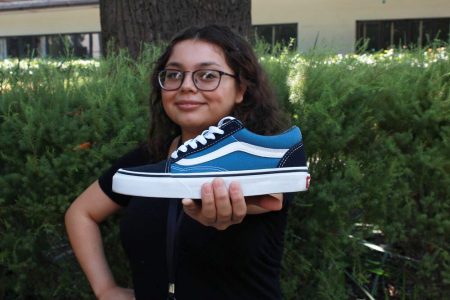 Kathleen McNally-Freshman-Business – Vans Old Skools
Kathleen McNally is featuring her Vans Old Skools in the original color pattern, a shoe she continues to buy every year.
"I really like these because my favorite colors are blue and black, every year I get the same pair because I just love these shoes," McNally said.
McNally said that she loves shoes and they are her "thing".
"I like owning a lot of pairs of shoes, for everything just wearing different types every day," McNally said.
Vans have always been cheaper compared to other sneakers, with prices as low as $55, according to vans.com.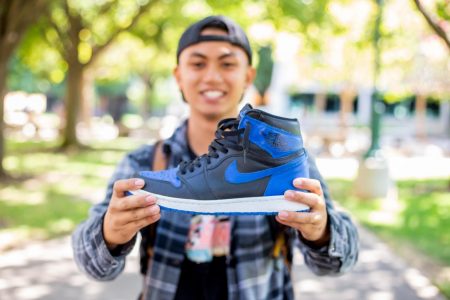 Nick Tran-Sophomore-Civil Engineering – Jordan Royal 1s
Nick Tran is holding the Jordan Royal 1's, the same style of shoe that was featured as Michael Jordan's first ever Air Jordan sneaker in 1985.
Tran said he likes the functionality of the sneaker and how it matches with most outfits he wears.
"I like that they are black and blue, but at the same time I can wear them with all black or wear them with all white and it still looks clean with whatever outfit I wear," Tran said.
According to flightclub.com, the Royal 1s can be purchased for as low as $260.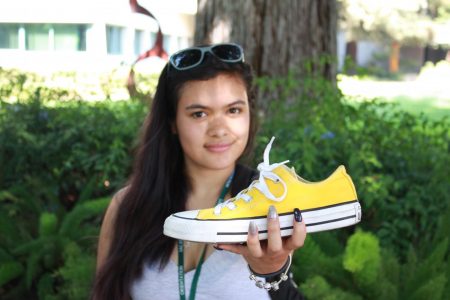 Niurka Robleto-Freshman-Criminal Justice – Yellow Low Top Converse
Niurka Robleto presents her low-top yellow Converse, a colorway that sticks out from the normal black and white.
Robleto said she lives an outgoing lifestyle and these shoes represent that by featuring the bright yellow color.
"I like to think of myself as a really outgoing person, so I really like having a primary color that pops out more than all the other colors that I'm wearing on a certain day," Robleto said.
Her unique shoe choices don't stop with the yellow Converse.
"I actually have shoes that are flower patterned, I have red Converse, I have green Converse, basically all colored Converse," Robleto said. "My Vans are all cool colors with cool patterns and stuff."
Converse sneakers can be purchased for as low as $55, according to converse.com.