Presidential ticket goes unchallenged in the ASI elections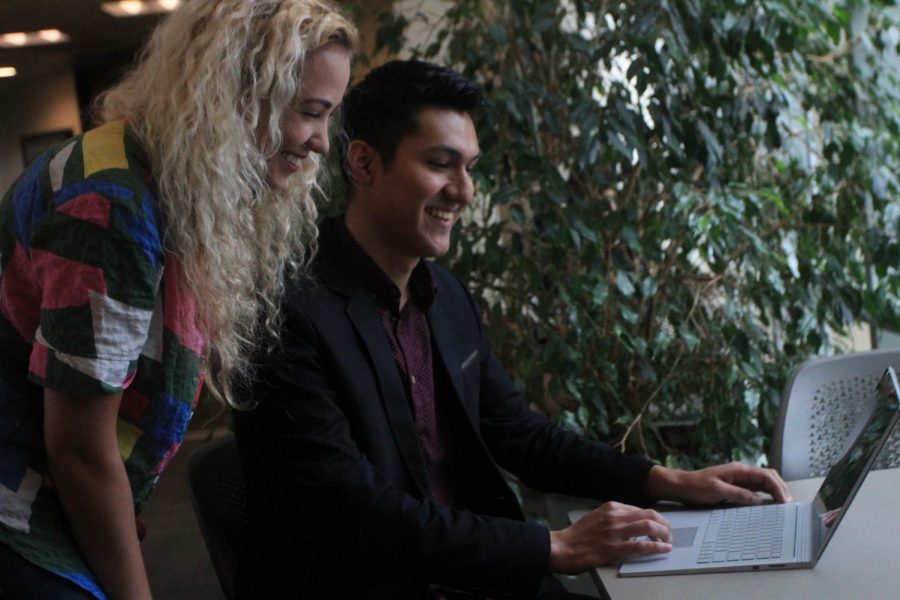 As elections for Sacramento State Associated Students, Inc. begin Wednesday, Noel Mora is running for president and Rachael Dal Porto is running for vice president on the same ticket unopposed.
Mora is a senior majoring in political science and Dal Porto is a junior double majoring in chemistry and civil engineering.
Both Mora and Dal Porto have an extensive history in leadership roles, and say they have plans to take their skills to the next level.
"I hope that if we do get elected, seeing someone from their major like NSM (natural sciences and mathematics) or ECS (engineering and computer science) in this position might open doors for a lot more people to consider positions of leadership, such as this one, that they may not have thought of before," Dal Porto said. "This is really important, and a lot of people can benefit from holding a position like this and bring their own insight."
    RELATED: ASI election approaches with small number of candidates, no ballot measures
Mora currently serves as the vice president for academic affairs and he previously took on various leadership roles for the General Education Honors Program student committee, where he first served as communications chair and then as an alumni coordinator.
Off campus, Mora is a part of the Alliance for Education Solutions, a non-profit organization "committed to improving the life chances of vulnerable youth," according to its website.
Mora's previous experience includes his time as president of the debate team, which he founded, at Natomas Charter School. At the time, he said he decided he wanted to pursue civic engagement.
Along with debate, he also became a Sacramento youth commissioner in his junior and senior years. In that position, he says he tackled the issue of cyberbullying.
Dal Porto's leadership also began in high school when she served as captain of the volleyball team for all four years at Lincoln High School in Lincoln.
Once she got to college, she served as a social events coordinator for the Educational Honors Program during her sophomore year.
Dal Porto currently serves as an assistant to Mora in his capacity as vice president of academic affairs, and sits on the Student Fee Advisory Committee and the Sustainability Committee.
    RELATED: #SacStateSays: With ASI elections on Wednesday, did you know that they were coming up and have you voted at ASI elections in the past?
Off campus, Dal Porto currently serves as publicity coordinator for the American Society for Civil Engineers, where she makes flyers and newsletters, and lets students know when meetings and events are going on to keep them informed.
Both candidates on the ticket say they are ready to take on the roles they are campaigning for. Mora said his experience as an executive board member has helped him get a foot in the door for ASI president.
"There is a learning curve, and that is not to say that people going into these positions, especially the position of ASI president, are required or have to have reached this learning curve, but it does definitely help to be able to hit the ground running," Mora said. "It helps to be able to know who to go to, what structures are in place to be able to navigate those, and then advancing the issues that we want to tackle and to improve the quality of life on campus."
Dal Porto said her experience with all her roles and involvement have benefited her time management and prioritization skills.
"I think that's real important for vice president to be able to tackle a lot of things and multitask, but keep people accountable," Dal Porto said.
Mora and Dal Porto's campaign emphasizes the issue of student involvement in ASI affairs.
Both claim they want to increase student involvement.
When asked if they had any plans to accomplish this issue, they talked about an idea they presented to the student clubs on campus to form a Student Senate, one that parallels the Faculty Senate.
Mora and Dal Porto said the goal for this initiative is to have students across all the colleges on campus come together, have input on the decision-making processes at the University, and have a proper voice.
    RELATED: EDITORIAL: 5 ways ASI can start spending our money
Mora said that students on the Faculty Senate do not have a vote.
"That is something we have been working to change," Mora said. "We have put in legislation to change that, but it has been stalled at every step of the process."
The legislation called to review the Faculty Senate's voting structure.  Mora says it is currently in the works.
Dal Porto said that they will go to every club at least once and go to different classrooms to give a brief overview of ASI does and what it has to offer.
"I think that they are both running for a presidential ticket together to support one another fits naturally towards what they are currently doing, working as a team in their current roles," said current ASI President Mia Kagianas. "I am interested to see, if they do get elected, what kind of approach they bring to this leadership."