Sac State basketball programs sweep doubleheader against Antelope Valley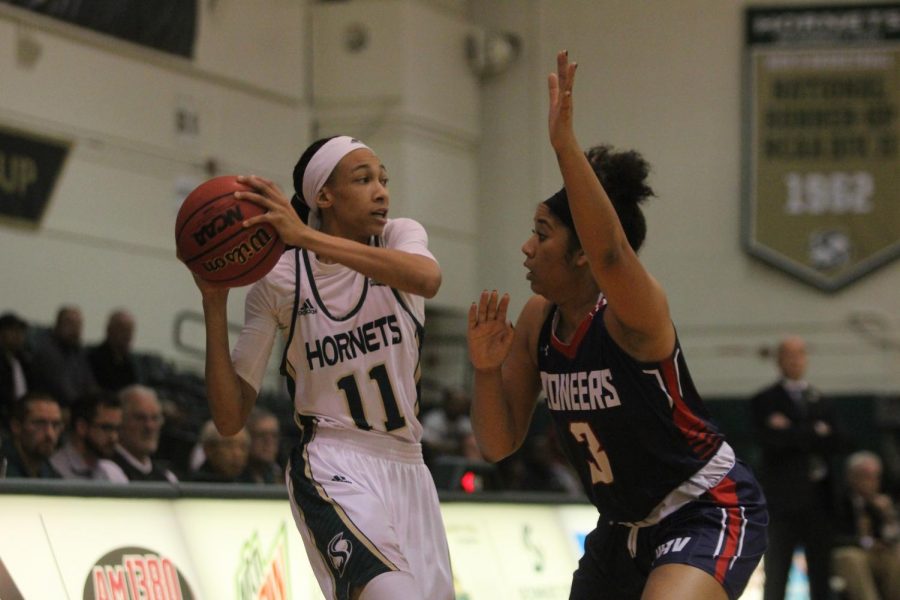 The Sacramento State men's and women's basketball teams defeated Antelope Valley in a doubleheader to receive both of their second victories of the season Wednesday night at the Nest.
After a slow start, the Sac State (2-6) women's basketball team — which won its home opener after playing its first seven games on the road — outscored the Pioneers (6-5) by 23 points in the second half towards a 95-62 final.
"It's great to win a game just because we've been on the road for so long," sophomore guard Hannah Friend said after finishing with 32 points and nine rebounds.
Sophomore forward Kennedy Nicholas also helped with the win after she added 17 points, on 8-of-12 shooting from the field, and seven rebounds off the bench.
"Kennedy was great," Friend said. "She started going up strong and looking to score instead of looking for the foul."
Antelope Valley led the Hornets 37-33 with 5:05 to play in the second quarter after getting numerous second-chance opportunities and capitalizing on them. However, Sac State answered with a 14-0 run to take a 47-37 lead with 1:49 to play in the first half.
After entering halftime with a 50-40 lead, the Hornets allowed just 12 points in the third quarter to the Pioneers but lost senior forward Kyhonta Doughty to a knee injury. She left for the remainder of the game and finished with five points and a game-high 11 rebounds despite playing for just 22 minutes.
Senior Maranne Johnson tied the school record for career 3-pointers and finished with 13 points, eight rebounds, eight assists and five steals in the win.
"Typically, when she plays well, we play well," Sac State coach Bunky Harkleroad said. "Other aspects of her game were fantastic."
The Sac State men's team also took the win after a slow start against Antelope Valley (5-3). Tied up at 29-29, the Hornets (2-7) went on a 16-6 run to lead 45-35 at the half before winning 97-74.
"It's real nice to win," sophomore forward Joshua Patton said. "We locked in, offensively, and we were pounding the ball inside because we had a size advantage. Easy buckets right there opened up the rest of the game for perimeter shooters."
The win is the first for the Hornets since Nov. 14 when they beat Division II opponent Notre Dame de Namur 74-53, and it was their first game at home since then as well.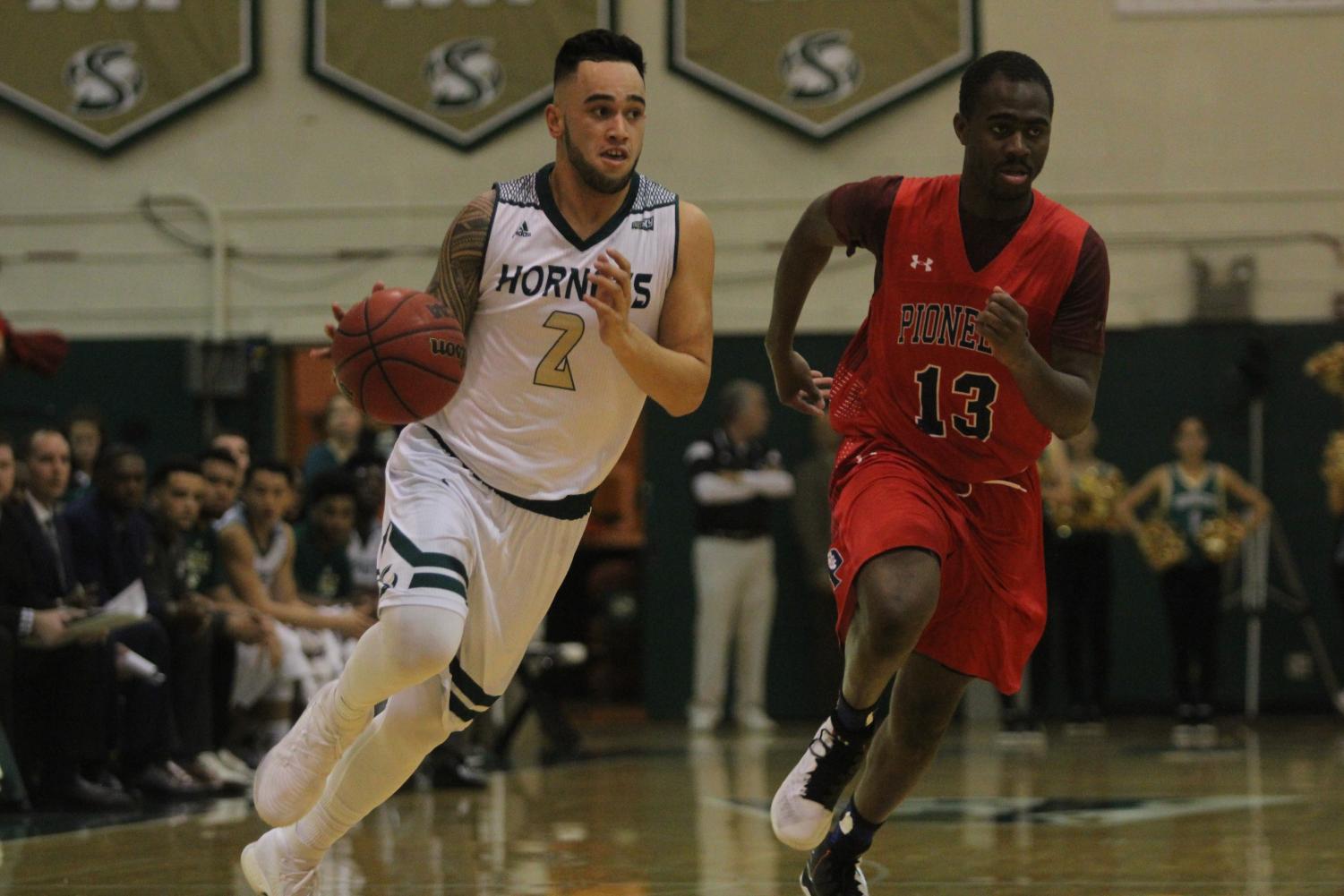 Sac State got off to a strong start in the second half by leading 68-49 after Patton recorded his fourth block of the night with 12:18 left in the game. He also shot 5-of-6 from the field and 8-of-9 from the free throw line to finish with 18 points.
"We pretty much run the offense through (Patton) and Justin Strings," junior guard Jeff Wu said. "Once he got going, he got us going too."
Wu finished with 19 points on 8-of-12 shooting from the field, which he said he was happy about because he has been in a slump lately.
"He had a really good overall game," Patton said. "He was over there hitting his shots and playing really good defense. We thought it would take some time to round into shape, and we feel like we are on the right track."
Sac State's defense forced 14 turnovers while allowing the Pioneers' offense to complete only 12 assists. On the other side of the court, the Hornets had 21 assists and only turned the ball over nine times.
"It's a big deal because we have been making more turnovers than assists," Sac State coach Brian Katz said. "It's a big step in the right direction for us."
After being on the road almost all season, the Hornets will play at the Nest for three of their next five games and will also compete against Portland State at the Golden 1 Center on Dec. 21.
"We have played two homes games, and we are 2-0 at home," Katz said. "It's good to be at home, and we always feel good playing here."