Sac State football team beats Bears 50-21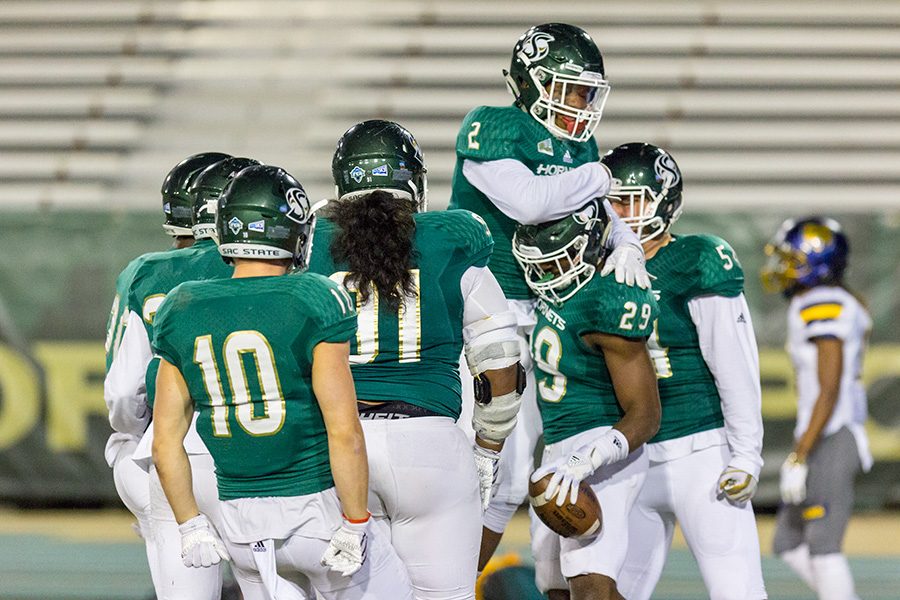 The Sacramento State football team defeated Northern Colorado 50-21 in Big Sky Conference play Saturday at Hornet Stadium.
The Hornets (5-4, 4-2 Big Sky) trailed the Bears 21-20 after the second quarter before coming out and scoring 30 unanswered points in the second half.
Sac State's defense started the scoring for the Hornets in the second half with 11:27 to play in the third quarter. The Bears (2-6, 1-4 Big Sky) were in a third-and-long situation at their own 11-yard line.
Northern Colorado sophomore quarterback Conor Regan moved to his right to make an audible before the snap, and the ball was hiked into the back of the end zone for a safety to give Sac State a 22-21 lead.
The defense once again helped put points on the board for the Hornets when junior cornerback Dre Terrell intercepted Regan at the Bears 41-yard line with 4:09 to play in the third quarter.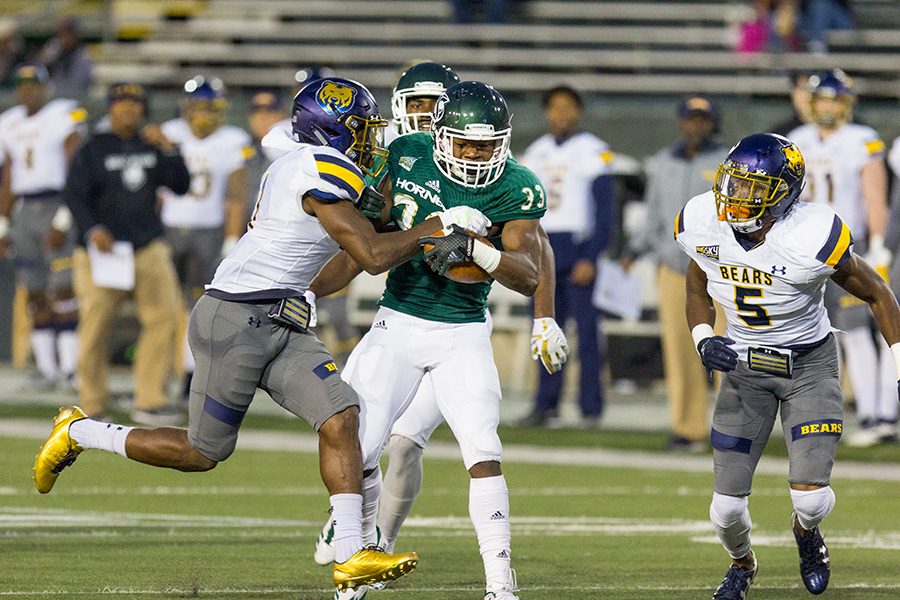 On the first play of the ensuing Sac State possession, freshman running back Elijah Dotson took the handoff and broke free down the sideline for a 41-yard touchdown rush. It was his second touchdown of the game, and Dotson finished with 124 yards on 16 carries.
"My coaches said, 'Read the blocks and hit your hole,' " Dotson said. "I saw a wide-open hole, and I hit it."
The Hornets entered the fourth quarter with a two-possession lead when freshman running back Isaiah Gable hit paydirt on a four-yard touchdown run to extend the lead to 36-21. Sac State scored twice more, first on an interception return by junior safety Immanuel Anderson, and then on a pass from freshman quarterback Roman Ale to junior Alexis Robinson.
"We have to learn to win and what that intensity, and that attention to detail, means," Sac State head coach Jody Sears said. "And we did. We challenged them at halftime, and they came out and responded. That's what I love about these guys, is they respond to every challenge we put on them."
Ale threw the first of his two touchdown passes early in the game as the Hornets took a 14-0 lead. However, Sac State wound up trailing 21-20 to end the first half.
The Hornets answered in the second half by completely shutting down the Bears on defense. Sac State finished with six sacks, two interceptions and a fumble recovery while stopping the Bears on all 10 of their third-down attempts.
"I thought the first half was not good enough at all," Sac State senior defensive end Ben Sorensen said. "At halftime, we made a couple of adjustments and came out in the second half and really got after them.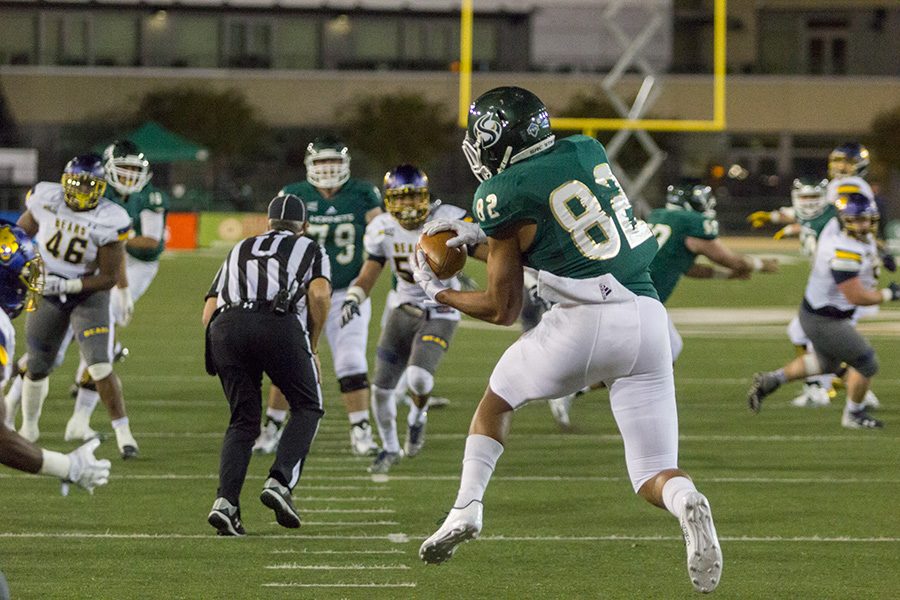 "It's executing our technique and just playing for each other. When you do all that, those (third-down) numbers will come."
With a freshman quarterback at the helm, the Hornets rushed the ball 61 times for 333 yards and controlled the ball for more than 36 minutes.
When Sears entrusted Ale to throw the ball, he threw it precisely where he needed to and completed 13 of his 21 passes for 137 yards, two touchdowns and zero interceptions.
"I told Roman, you know you gonna be good," Dotson said. "We are all gonna make sure he is OK. He came in this season kind of jittery, but he just opened up and embraced it. He is doing good."
Junior starting quarterback Kevin Thomson hasn't played since the Hornets' win Oct. 21 against Idaho State. Sears said Thomson's injury status is day-to-day but would not disclose the specifics of his injury.
Sac State will next play at Cal Poly Nov. 11 before closing out the regular season at home Nov. 18 against UC Davis.