Senior goalkeeper puts Hornets 'in the right position' to succeed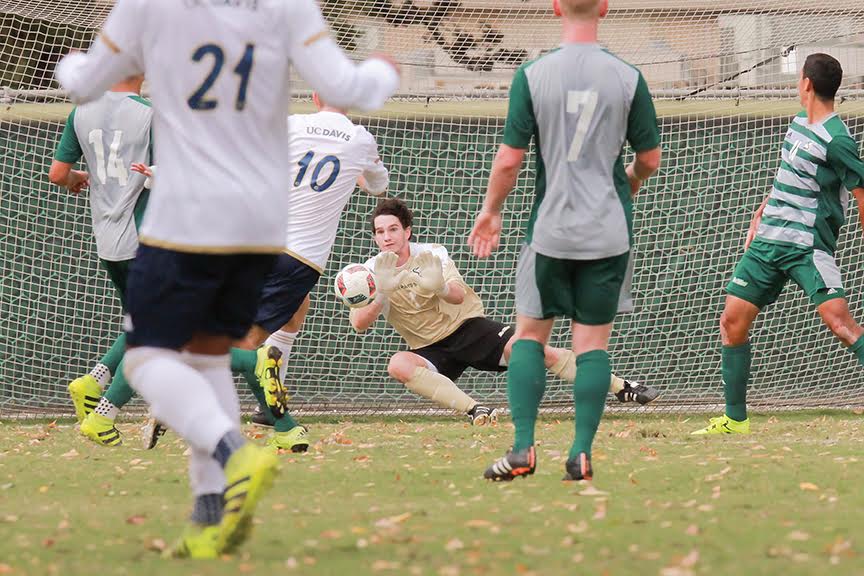 Sacramento State senior James Del Curto has wanted to be a full-time goalkeeper ever since his days standing guard between the goalpost as a 12-year-old for his club soccer team.
Growing up, Del Curto played for Santa Rosa United as a forward for some time before moving to the defensive side of the ball as a goalkeeper. During his time as a forward, he stood and watched the defense work in order to learn where players should be standing and where they could be positioned better.
Del Curto, now 22, excelled with the ball between his feet as he scored six goals as a junior forward at Cardinal Newman High School in Santa Rosa. As a senior, he continued to play some forward but mostly played goalkeeper depending on who the team was playing.
"As a goalkeeper, you have a natural responsibility to lead your team," Del Curto said. "Being able to see the whole field gives you kind of a leadership and confidence to put your teammates in the right position."
Del Curto, a communications major, is now the full-time goalkeeper for the Hornets and is coming off a junior season in which he earned Big West Conference second-team honors. However, this recognition from the conference is something Sac State coach Michael Linenberger disagrees with.
"Last year, for me, he was the best keeper in the conference," Linenberger said. "It's not all about saves. It's about preventing dangerous moments through his organization of our backline. He is very good with that."
Organization has always been a strong point for Del Curto as he knew early on in high school that he was going to be a Hornet.
"I came on my official visit and fell in love with the team," Del Curto said. "The energy and the brotherhood that was in that team room already made me feel like a part of the family."
After committing to Sac State, Del Curto redshirted his first year on campus and by his redshirt freshman year, he was ready to compete for the starting spot. The 6-foot-1 goalkeeper started six of the Hornets' 20 games and allowed 1.91 goals per game. As a sophomore, he started more than half of the games and lowered his goals per game to 1.66.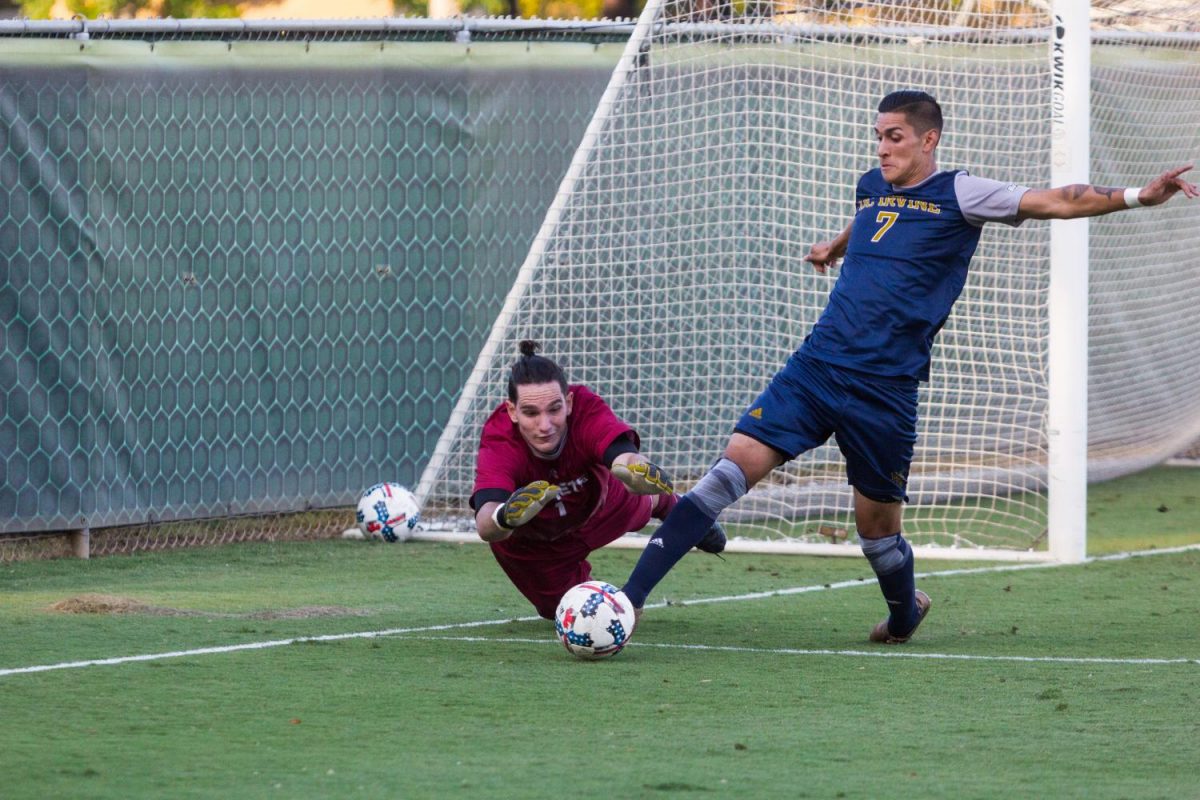 "Mentally, as a freshman, I was unsure of myself as a Division I player, but as I got more experience, my confidence grew and my physicality grew with it," Del Curto said.
Del Curto improved his strength, speed and fitness in the weight room and took over the starting job after holding opponents to just 1.28 goals per game.
"James has come a long way," said Cylus Sandoval, the Hornets senior defender. "His presence on the field is unmatched. Just knowing he is back there gives us confidence. He makes big-time saves that keep us in games."
Other than just keeping Sac State in games, Linenberger has also assigned Del Curto the task of focusing on helping the Hornets back-five get into the best positions possible.
"You need goalkeepers to talk to their backline and organize them defensively so we are prepared for a counter attack," Linenberger said. "If you do that, you move guys into good positions, you prevent shots and crosses and things like that. It makes your job a little bit easier. James is one of the best goalkeepers that I've had here in 29 years in that part of the game."
Even though he didn't start full-time until his junior season, Del Curto has already become the fifth player in school history to record at least 200 saves. But now he's focused on ensuring the three goalkeepers under him on the depth chart will be ready after he graduates.
"For me, it's that they are mentally ready for the position when I leave," Del Curto said. "Seeing their success in the future will make me feel very happy with what I was able to give them kind of as a mentor."
It's this team-first mentality that may lead him into coaching, which is something he wants to do after his time at Sac State, Del Curto said.