Men's tennis loses against Pacific, drops third straight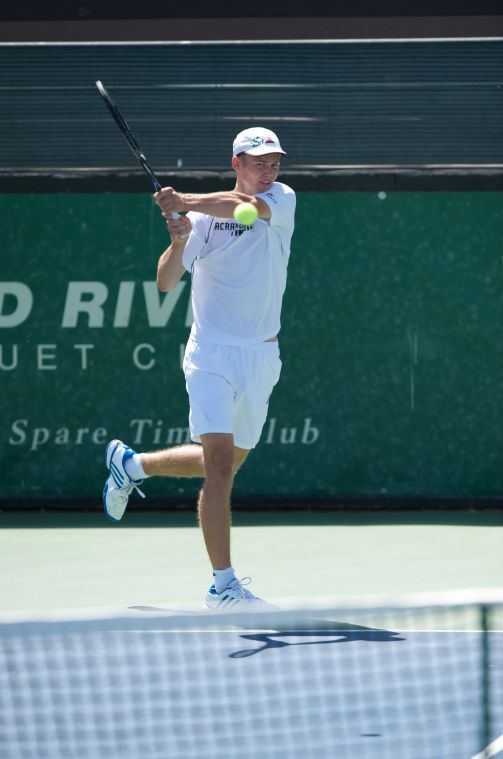 State Hornet Staff
February 24, 2014
The Sacramento State men's tennis team dropped their third straight loss at the hands of the University of Pacific on Sunday.
Sac State was shut out against Pacific, 7-0. The Hornets lost all three doubles matches, as well as each of the six singles matches, against the Tigers.
Pacific dominated the Hornets winning five singles matches in straight sets. Freshman Ayman Abdulwahab was the only Hornet to force three sets (7-5, 2-6, 10-0) in his match at No. 5.
Sac State is now 2-6 on the season with the loss. During the losing streak, the Hornets have lost to UC Davis and Saint Mary's. They have only scored two points in the last three matches combined.
Big Sky Conference will begin for the Hornets as they take to the road to face Montana and Montana State on March 1, 2 respectively.
Daniel Harrison can be reached on Twitter @DanHarrison88