Men's basketball exacts revenge at UC Davis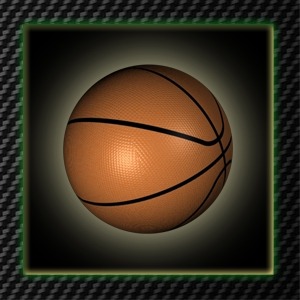 Sacramento State's men's basketball team did on Tuesday what Sac State's football team could not on Saturday – it beat UC Davis.
The Hornets won 69-61 at Hamilton Court in Davis in a game that was a tale of two halves.
Junior forward Joe Eberhard led the Hornets with 16 points and eight rebounds, including four offensive rebounds, during his game-high 39 minutes of play.
"We know it's a big game just for bragging rights in the city," Eberhard said. "It feels good to go out there and beat them especially 'cause football wasn't able to do it."
The Hornets got off to a slow start against the Aggies.
They shot only 25.9 percent from the field and got to the free throw line only nine times in the first half. The Hornets improved to 41.2 percent shooting and 16 free throw attempts in the second half.
"We were tentative, we were slow," said Hornets head coach Brian Katz. "They were not. They were aggressive. They were tough. They were tough-minded."
Katz stressed aggression and toughness to his team during halftime.
"I said, 'What are you guys doing? We're playing at a five-speed they're playing at a 10-speed, you're a half-step late on everything,'" Katz said.
Freshman point guard Dylan Garrity said coach Katz' halftime talk helped to push the team in the second half.
"We came in at halftime and coach Katz lit a fire under us for sure. We needed to play a little harder," Garrity said. "(That's why) we started getting stops and getting rebounds and pushing it and that's when we started getting open shots and started knocking it down."
Rebounding was key to the Hornets' second-half surge.
"They've given up average about 15 offensive boards a game and we weren't doing that in the first half," Eberhard said. "We just came out more aggressive in the second half."
The Hornets out-rebounded the Aggies 42-30 overall and 19-8 on the offensive boards. The dominance on the glass led to 24 second-chance points for the Hornets, compared with just seven for the Aggies.
"We were kinda being robots in the first half you could say. And in the second half we just played," Eberhard said. "We shot the ball (and) got offensive boards. That was our best offense, honestly, in the second half, just getting those O-boards."
Senior forward Walter Jackson crashed the boards hard in the second half. His most emphatic rebound came on the offensive end when he followed a missed jumper with a two-handed put-back slam dunk.
"That's like my role on the team – crash the boards hard," Jackson said. "Coach got on me at halftime and was like 'you didn't crash the board that much in the first half so that's what you need to do in the second half,' so that's what I wanted to do."
Jackson finished with 14 points and six rebounds.
Garrity had a tough shooting night, going two for 12 from the floor. Both of his baskets were three-pointers, one with just over two minutes to play that virtually sealed the win for the Hornets.
The Hornets called a timeout with 15 seconds left on the shot clock so Katz could draw up a play.
"I came out (of the timeout) and I didn't run the play, I kinda completely forgot, which is not good ever," Garrity said with a nervous chuckle. "So the clock started running down and I called for an on-ball (screen) to come up and instead of coming off (the screen) I just stopped and shot it."
Garrity finished with seven points, four rebounds and six assists.
The Hornets were glad to get the win but not pleased with the way they started the game.
"We just didn't come out with energy tonight. It was a little bit disconcerting," Katz said.
Eberhard said he hopes the team uses the slow start as a learning experience.
"It shouldn't happen again," Eberhard said. "We got down (17) and we're not going to come back too often against teams (down 17) so hopefully that won't happen again."
Dante Geoffrey can be reached at asports@statehornet.com. You can follow him on Twitter: @dantegeoffrey.