Double Coverage: Sports fans still have teams in Sac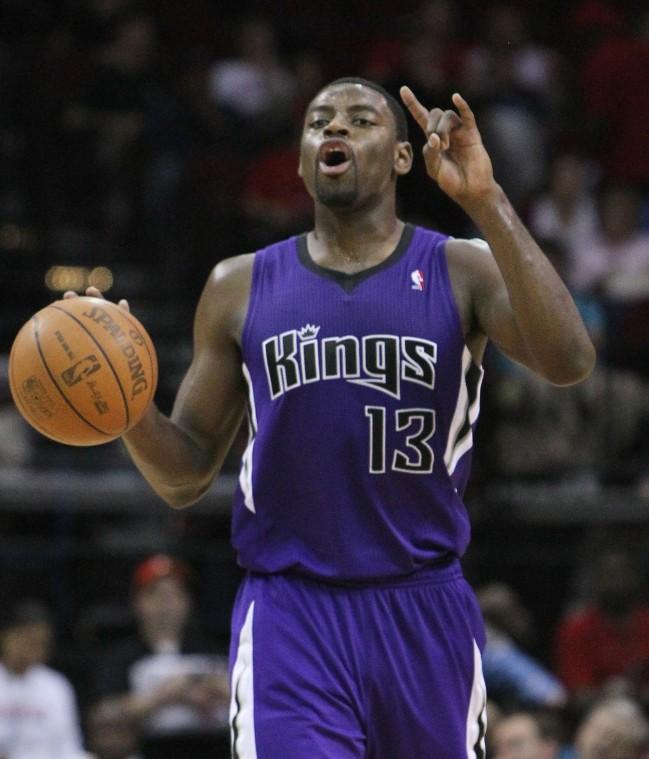 Although the days of the Sacramento Kings are numbered, sports fans have a lot to still be excited about in the area.
Yes, the Kings were the only national team that Sacramento had to offer; that doesn't mean the world will physically end on the day they pack up and head south. We still have football and we still have baseball.
The Sacramento Mountain Lions just came to town last season, but have already made their mark. More than 20,000 fans flocked out to Hornet Stadium each game to see football at a professional level.
The MoLos offer former NFL players, and coaching by a former NFL coach. Dennis Green coached the likes of the Minnesota Vikings and the Arizona Cardinals, and the team features big names such as Daunte Culpepper.
The team even dabbled in the entertainment side of sports when it featured rapper and singer Flo Rida during halftime. For the price of a ticket, fans also got a show.
Fans can still get a "big league" feel virtually right in our own backyard. So don't feel like you will never catch an exciting game in Sacramento again just because the Kings are leaving.
If football isn't your thing, maybe you could give baseball a chance.
The Sacramento River Cats have a history of winning. They have won titles in nine of the 11 years they have been in Sacramento. The team has also had the highest attendance for a minor league baseball team since Raley Field opened.
The River Cats are one of the best teams in the Pacific Coast League, and during a game you never get a minor-league feeling. Raley Field is just as beautiful as a field in the Majors &- it is just a little smaller &- but when it comes to team quality, size doesn't really matter.
The River Cats have been a launch pad for many big names in the MLB, including Barry Zito and Dallas Braden. Zito was a 2002 Cy Young winner and a 2010 World Series champ with the San Francisco Giants. Braden, a starting pitcher for the
Oakland A's threw the 19th perfect game in history last year. Raley Field was home to Colorado Rockies outfielder Carlos Gonzalez, who came in third in the National League MVP race in 2010, and 2010 All-Star Nick Swisher, who now plays for the New York Yankees.
I know it sucks that basketball is leaving, and I am not saying that I am happy about it. I am just saying that Sacramento sports fans still have options.
You have the option to see winning teams play in quality games. You have options to see these teams at such a cheap price because they are not national teams. You have the option to still have Sacramento sports be a part of your life.
I give you permission to cry a little when the Kings officially leave. You can mourn the loss for a while when the next basketball season comes around, and you no longer have a reason to wear your royal purple jersey.
But Sacramento fans, I promise you will survive.
You can reach Cassie Kolias at [email protected]