ASI programs work to combat $2.9 million loss in revenue since pandemic
During the pandemic, Associated Students Inc. condensed many of the services they provided that cut their program revenue by $2.9 million cumulatively since 2019, accounting firm K∙Coe Isom's auditor Christy Norton said in an ASI meeting on Sept. 8.
Programs like the ASI Children's Center, the ASI Food Pantry, the Sacramento State Aquatic Center and Peak Adventures limited the scope of their services, allowing them to stay safe during the pandemic and leading to a more online and virtual presence. This saved the programs money on expenses they would usually spend providing in-person services. 
But as some of the largest sources of program revenue, program shutdowns and cutbacks also led to a considerable loss in revenue. The Sacramento State Aquatic Center, Business and Administration, and Peak Adventures saw a cumulative net loss of $471,000 in 2021, while the Children's Center broke even because of state support, according to the 2020-2021 Associated Students, Inc. audited financial statement.

In 2021, ASI saw a net loss in assets of $85,000, according to the financial statement.
This is the first time ASI has seen a loss in net assets in over 10 years, according to Associated Students Inc. audited financial statements. The loss is due to a drop in program service fees which include childcare, recreational classes and student services fees, as well as merchandise sales for ASI funded programs and graduation cap and gown sales.

ASI's Director of Finance and Administration Mark Montalvo said in an email to The State Hornet that the drop in revenue was balanced throughout the pandemic with cutbacks on expenses as well. ASI offset its revenue loss by a $657,603 drop in expenses between 2020 and 2021, according to the audit.
Montalvo said that ASI did not have to resort to layoffs and all full-time employees continued to work remote or onsite," and added tat ASI programs were also able to keep up with hiring during the ongoing pandemic.
Though employees did leave ASI programs looking for other work, Montalvo says that they left because "many of our student staff were graduating and would be moving on from ASI." 
Montalvo said through email that these positions remained vacant while ASI programs were still in limited operation and that it was not until Sacramento State began the fall 2021 in-person semester that ASI programs started to fill these positions.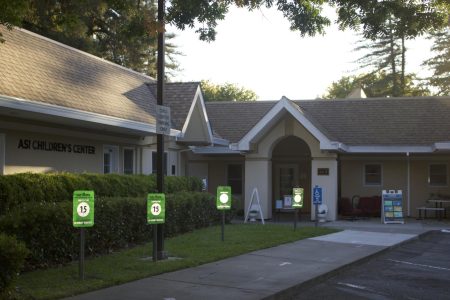 ASI Children's Center
The ASI Children's Center, which offers childcare to student-parents and training for student-teachers, also saw its fair share of changes over the last 19 months. Director of the Children's Center Sherry Velte said in an email to The State Hornet that the last year was "challenging." 
When the pandemic hit, the center was closed from March 16, 2020 until Aug. 17, 2020. According to Velte, teaching staff were still able to help through the shutdown by teaching and providing support virtually. 
Prior to the pandemic, the ASI Children's Center would serve up to 277 children with a staff of 115 employees during peak times. 
When the children's center reopening was approved by Sac State President Robert Nelsen in August 2020, the center only served 24 children, according to Velte.
"The pandemic significantly reduced our enrollment as many families were home," Velte said.
The Children's Center now serves 115 children with 91 full and part-time employees, and Velte said the challenging part is hiring and retaining certified staff since the reopening of the center. 
Post-reopening, the center shifted from a flexible schedule to block scheduling which limits enrollment and staffing, she said. As one of the largest ASI programs, the drop in revenue at the center was not something they were prepared for. 
With approximately 87% of the center's budget being staffing expenses, Velte said the state of California reimbursed the center so it could maintain staff and "manage COVID-related stipends."
"The state of California recognizes child care services were impacted greatly by the pandemic, and are concerned about losing facilities and the workforce," she said. "Childcare services are critical for bringing back the workforce."
Because of government support, the ASI Children's Center broke even for the 2021 fiscal year, according to the Associated Students Inc. audited financial statement.
ASI Food Pantry
Partnered with the Sacramento Food Bank, the ASI Food Pantry offers free groceries, toiletries, menstrual and safe-sex products to students on campus, according to ASI Food Pantry Program Coordinator Elizabeth Villalobos. The program also offers a free grocery pop-up several times a semester in the library quad.
"The ASI Food Pantry is a resource for Sac State students to get basic necessities that they might need if they're struggling financially or suffering from food insecurity," Villalobos said.
Prior to COVID, the pantry saw up to 500 students visiting a week. The pantry continued to operate throughout the pandemic offering pre-bagged items but saw a significant decrease in students utilizing the program over the last year, most likely because most students were not on campus, according to Villalobos. 
Wil Chen, director of student engagement and outreach for ASI, estimated that a total of 419 distinctive students visited the pantry a total of 2098 times between August 2020 and July 2021.
Now, visits from students have dropped significantly below 500 a week, but Chen said the low numbers are consistent with the first few weeks of classes and that he suspects them to increase throughout the semester.
Despite the drop in students utilizing the program, the loss of ASI revenue over the last year will not affect the food pantry. According to Chen, the ASI Food Pantry operates fully on donations, which they collect year round from alumni and community members. 
"We're very fortunate to have a pretty healthy amount of donations from this past year," Chen said. "We collected $96,566. So that allows us to continue to provide service and support to our students."
According to Villalobos, the pantry operates with her as a full-time employee and three other student-assistants, an increase in staffing compared to pre-COVID.
In order to access the ASI Food Pantry located in the ASI Student Engagement and Outreach office in the University Union, students need to provide their student ID cards and fill out an online registration form once a semester. 
Aquatic Center
The aquatic center, which provides equipment rentals and recreational classes at Lake Natoma,  is the largest operating ASI program and saw a net loss of $149,572 in 2021, according to this year's Associated Students, Inc. audited financial statement. 
According to Chen, after shutting down at the start of the pandemic, the aquatic center had a soft opening on July 10, 2020, to test safety protocols and fully reopened to the public a week later. 
"The aquatic center had to create and implement a series of safety protocols to meet the requirements of Sacramento County, disinfecting, face shields, face masks and COVID testing," Chen said.
Since then, the center has seen around 25 temporary closures in 2021, nearly half of them due to poor air quality, Chen said.
Chen predicts that the center's revenue levels will continue to remain well below previous years due to staffing shortages. The aquatic center has four full-time positions vacant, as well as multiple part-time and student-staff positions available. 
"The Aquatic Center will not return to pre-pandemic revenue levels," Chen said, adding that it was difficult to fill qualified positions that became vacant during the pandemic. "An aggressive recruiting campaign will be underway prior to seasonal staffing needs."
Peak Adventures
Peak Adventures is an ASI program that provides a full service bike shop, team building and trips to natural and urban hiking locations.
During California's shutdown of many businesses due to COVID-19, many of Peak Adventure's programs were halted until Aug. 10, 2020. 
Peak Adventures saw a net loss of $3,609 in 2021, according to the 2021 ASI audited financial statement.
Sasha Smirnova, director of Peak Adventures, said in an email to The State Hornet that she is excited to offer Peak Adventures' traditional programming again. 
Though, like the other ASI programs, Smirnova said that Peak Adventures is "still feeling the effects of COVID in relation to employment and program participation."
"We [ASI] are hopeful that Peak Adventures will return to pre-COVID volumes as we transition out of the pandemic," Smirnova said.