THE LO-DOWN: I'm graduating
And that's a wrap! Goodbye, college Lauren
(Oh no, not tears falling from my eyes onto my keyboard as I write this.)
Somebody pinch me, this can't be real. I'm doing the damn thing and graduating COLLEGE?
Four and a half years later and here I am!
I recently took my graduation photos with my parents and I realized that it would most likely be the last time I would be walking on campus as a student FOREVER.
I was overwhelmed with emotions. One might say a bitter-sweet feeling. I was sad that I wouldn't get to do the usual traditions of senior year but my mom looked at me and said, "Congratulations honey, we love you. You did it! Against all odds, and we are so proud of you."
I had this realization that although this might not be the ending to my academic career that I thought I was going to get one day, it didn't make me any less proud of myself!
What a wild, crazy, amazing experience 4 1/2 years of college has given me.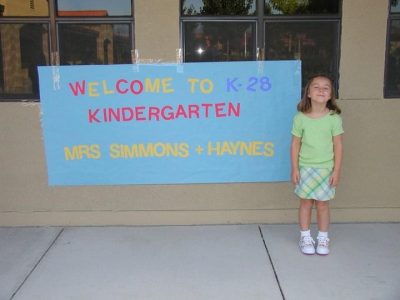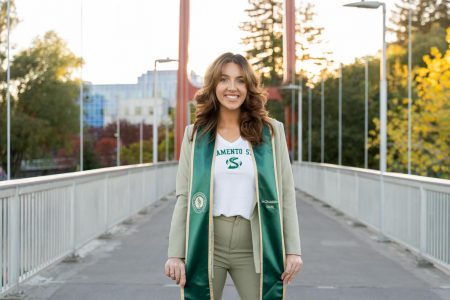 If you would have told baby Lauren she would actually be fulfilling her dreams of being a journalist (during a pandemic), have her own lifestyle and dating column for the university news outlet AND be interning for a beauty corporation doing PR… I would've asked for Ashton Kutcher to come out of the shadows and tell me I'd been "Punk'd."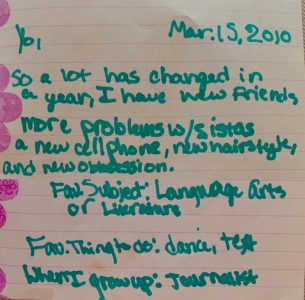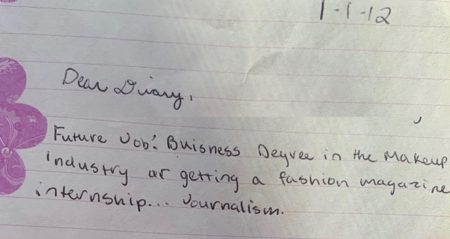 I have been dreaming about becoming a journalist since 2010 LOL.
I have always heard from my friends that graduating college isn't all "sunshine and rainbows" because "post grad depression is real, employment isn't guaranteed and at some point you have to start paying your loans"… Basically they were implying that I would be an emotional train wreck.
This year has been a roller coaster of emotions already. Like, I have already felt the feelings of sadness, uncertainty and anxiety OK??? But you know what?
I'm f*cking proud of myself.
And god damnit, I'm already nostalgic enough! But I took some time to reflect and express my gratitude on all the things and people who have gotten me to the light at the end of the tunnel and helped me reach graduation.
Click on an envelope to read Lauren's letters.
Thank you for never doubting me. Thank you being the most supportive parents I could have ever asked for. ESPECIALLY during the time of uncertainty due to a pandemic. No matter how absurd or crazy my dreams are, neither of you have ever looked at me and told me I couldn't do it. You have ingrained it in my head to work my hardest. I will never stop trying to be the best daughter to you both and will continue to try and make the both of you proud parents.
Xo,
Lauren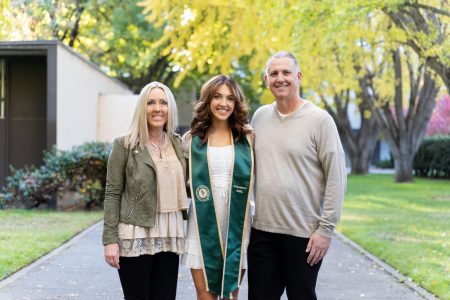 I cannot express how thankful I am for every single one of you. I have never considered myself the "smartest" student in the room, but I will be forever grateful for your empathy.
To Phillip Reese, thank you for being such an impactful professor! Your data analysis cheat sheet has absolutely saved my life in jobs and internship stuff. I have it as a bookmarked tab and will take that with me forever.
To Stu VanAirsdale, you have taught me so much on how to be a great writer since my first class with you sophomore year. I was a much different student back then but I got my shit together OK. I can't believe I am admitting this, but I have to come clean and admit that I had my best friend Sammi turn in my business analysis midterm spring 2019 because I was SO hungover from wine Wednesday the night before — I could not leave my bed.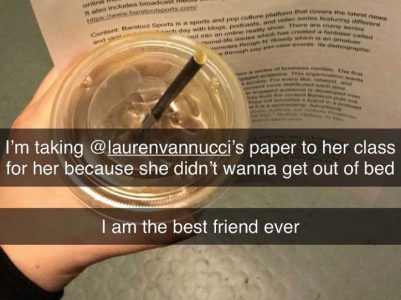 Thank you for teaching me what it takes to be a journalist and I will miss the third floor of Mendocino Hall so much.
Best,
Lauren
Thank you for being such a motivating group of people. You are all some of the most hard-working people I have ever met. I wish I had more time with you all but will cherish the time I had as a staff writer.
And shoutout to the opinion section! We really did THAT this semester. You guys have not only become my peers but my friends. Magaly, you were the most amazing editor and I felt so comfortable communicating with you. And Jordan, Kylie and Bradley: You guys are the best. Every time a piece of yours gets published I literally feel like a proud mom! Lol.
I cannot WAIT to see the amazing things from each of you on this staff and I wish you all the best.
Love,
Lauren
Dear Sac State parking structures (and UTAPS),
Thanks for being awful. Honestly! You taught me how to be a better driver, I guess. And to notably NEVER park in the Union parking structure. (Both of these happened in that parking structure lmao.)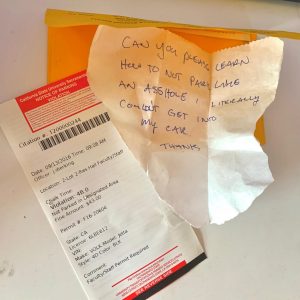 Thank you for taking in this crazy ass freshman and turning her into a confident, well-mannered lady! You gave me my best friends. My family. I couldn't have done it without you! Thank you for giving me the leadership skills to take on the real world.
In IIKE,
Lauren (former public relations vice president)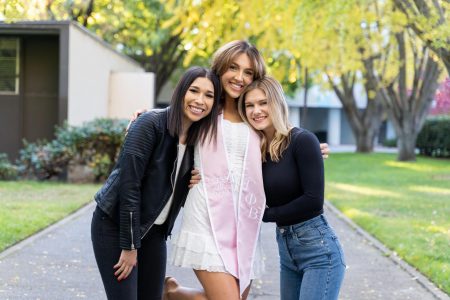 Thank you for the beers. I'm not sure what else to thank you for because you probably did more harm than good but still. Thank you for Blue Moons (and cutting me off after three beers).
From,
Lauren
You are the place where I discovered who I really was. You blessed me with an amazing education. You made me realize learning is fun? (especially when learning about things you're interested in???)
You taught me that I am completely in control of myself. No one is forcing me to get up and go to class or do my homework. And that means that if I'm not putting in the effort into my academics it is really going to show!
You taught me so much more than curriculum. I am so grateful for my Sac State experience and will cherish every bit of it for the rest of my life.
Stingers Up,
Lauren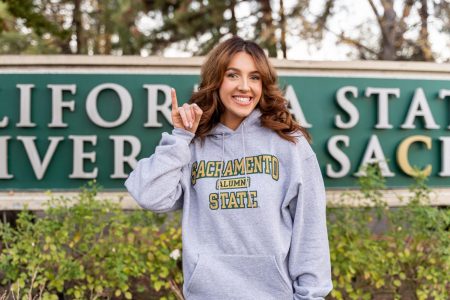 Alright… cue the "Pomp and Circumstance"! I'm officially #madeatsacstate. Now I'll end my column with one last goodbye.
Be kind! And be awesome! You're all hot, ily <3