'It was like he was killed again': Stephon Clark's family speaks out
Stevante announces weekend-long Stephon Clark legacy celebration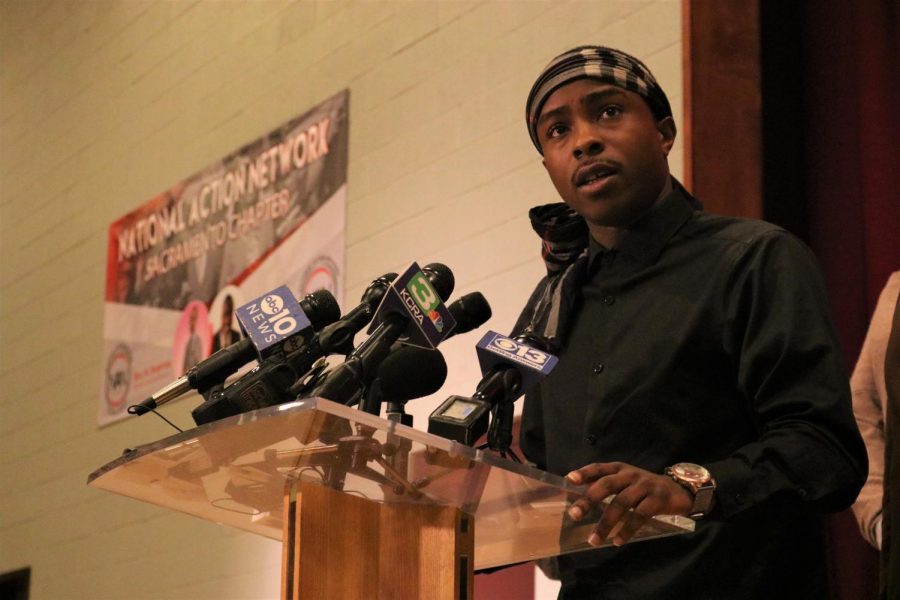 The Clark family held a press conference Sunday in response to the decision not to file charges against the officers who shot and killed unarmed 22-year-old Stephon Clark in 2018.
The family held a previous conference on Saturday directly following the district attorney's announcement, where Clark's mother SeQuette said their family was outraged by the decision.
Clark's older brother Stevante Clark and Senior Pastor Tecoy Porter Sr. both spoke at Sunday's conference at Genesis Church in Meadowview at 3 p.m. Sunday.
Story continues below video.
Porter opened the press conference by saying he thought the way Sacramento County District Attorney Anne Marie Schubert presented details of the investigation — including Clark's text message exchanges and internet search history —  was a "shameful presentation of the highly personal information of Stephon Clark in the attempt to justify the murderous actions of these officers."
Story continues below tweet.
Pastor Tecoy Porter Sr. said, "We are not just going to accept these charges and non-charges on this decision. We have to change these laws." @TheStateHornet

— Storm (@Storm_Ray1) March 3, 2019
"Not only does her decision adversely impact the Clark family but also our beloved Meadowview community and other communities of color who deal with over-policing every day by not addressing the overt racism appearing in the practice of those sworn to protect us," Porter said.
Porter suggested the community must acknowledge systemic issues and support legislation that will reform broken systems.
RELATED: No charges filed in Stephon Clark shooting
When Stevante took to the podium, he announced that there will be a weekend-long celebration held to honor Clark's life. The Stephon Clark legacy weekend will be held from March 15-18 and will feature a mothers' brunch, teen summit and a day of remembrance.
Stevante said he plans to lobby for AB 392 — a bill written to encourage law enforcement agents to explore alternative methods in situations that may allow for fatal responses — during the legacy weekend.
"I wanted the legacy weekend to be non-political, but I think any way to prevent anything like this happening to any one of our sons or grandsons, it's the right thing to do," Stevante said.
Stevante also announced that the Clarks will join Reverend Al Sharpton's National Action Network and called Sharpton a "part of the family."
Story continues below tweet.
Stevante said Reverend Al Sharpton will be present at a lot of upcoming future events as he is now very close to the Clark family. @TheStateHornet

— Storm (@Storm_Ray1) March 3, 2019
RELATED: Arden Fair Mall closed Sunday after overnight Stephon Clark protests
Stevante said the family has experienced a great amount of stress from Schubert's decision to release Clark's personal text messages and internet search history.
Story continues below tweet.
Stevante refers to yesterday's press conference as "inappropriate and disrespectful" on the topic of mentioning Stephon Clark's personal phone records and criminal background. @TheStateHornet

— Storm (@Storm_Ray1) March 3, 2019
"I think it's just a way to portray Stephon in a negative image and cover themselves," Stevante said. "The way that everything was drawn out yesterday, it was inappropriate, it was disrespectful and it's just unacceptable."
The Clark family was issued no warning about Clark's text messages and internet search being released to the public, Stevante said.
"It hurt the whole family," Stevante said. "Stephon, it was like he was killed again."
Reanna Simmons and Brittney Delgado contributed to this report.