Sac State admin leaves during second year of term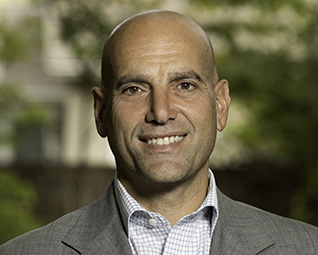 Sacramento State President Robert S. Nelsen announced Tuesday that Al Frisone, vice president of university advancement, has left his position and is no longer with the university.
President Nelsen released the news in a SacSend message and shared his appreciation for the work Frisone has done for the University.
"Al joined the Hornet Family in September 2017 and has reorganized University Advancement into a more effective unit to better serve the region and Sacramento State," said Nelsen in the message.
When asked for further details on Frisone's exit, Sac State's Director of News and Communications Brian Blomster said the SacSend message "will be the extent of comment at this time."
Blomster later described the situation as a personnel issue, which he could not discuss further. He also mentioned that more information on the situation may be shared going forward as a search Frisone's replacement unfolds.
Additionally, Nelsen's message stated that Lisa Cardoza, interim vice president for human resources, will now serve as administrator in charge of university advancement as they search for a permanent replacement for Frisone.
Frisone could not be reached for comment.
Correction: April 10, 2019
An earlier version of this article said Sac State Director of News and Communications Brian Blomster would not give further comment on Frisone's exit from the university, when in fact, he could not give comment due to personnel issues. It also misquoted Blomster, who said the SacSend message will be the extent of the university's comment, not that Nelsen's message was as much as the university was willing to disclose at the moment.