Sac State Model United Nations students return from conference, win 9 awards
Model United Nations students participate in five-day conference debating issues such as women's rights and agriculture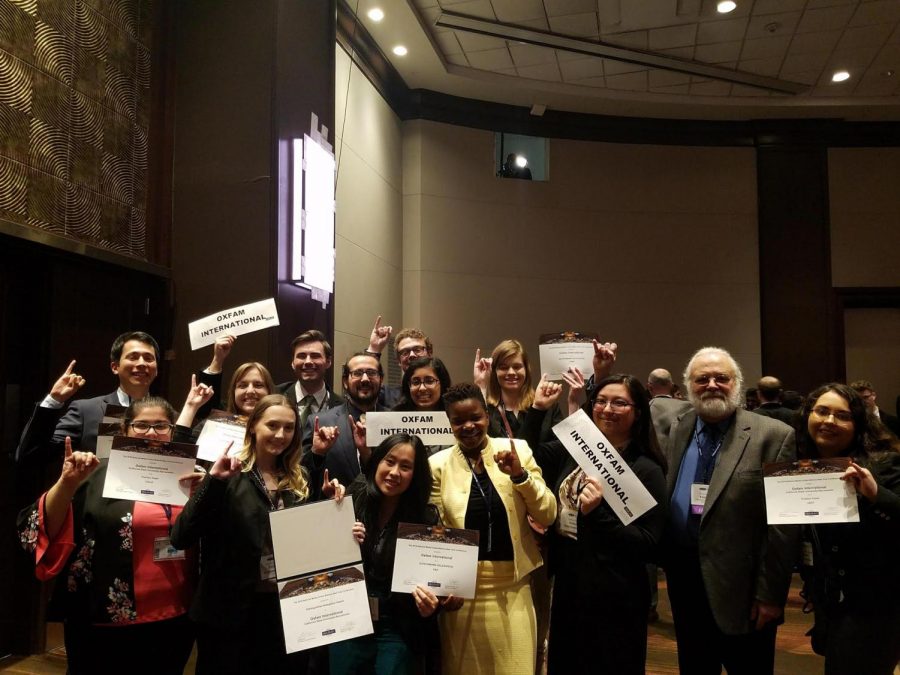 The Sacramento State Model United Nations Program won nine awards on the final day of the National Model United Nations conference in New York City, which was held from Mar. 18- Mar. 22.
Sac State attended for the 29th consecutive year and represented Oxfam International, a non-governmental anti-poverty organization.
Political science professor Steven Iverson took 15 students with him to participate in the five-day conference, which focused on issues including women's rights, human rights and food and agriculture.  
Danial Mcghie, a student in the Model United Nations delegation, said that the experience was truly amazing due to all of the international students coming together to pass resolutions.
"I think it's really important to also acknowledge is that aside from the personal connections that you make, it's the first time most students get the chance to work together with other people and try and create something together," Mcghie said.
The national organization holds conferences in countries all over the world, such as in Japan, China and Germany. It claims that 6,500 students from 130 countries attended conferences in the 2016-2017 academic year.
The conference is meant to be a replication of the United Nations where students must adhere to the same rules and regulations.
Sac State was the only school in the conference that had a delegation representing a non-governmental organization, while the remainder of the schools represented nations.
Darius Tamannaie, a senior government and international relations major, said that after nine months of preparation, being able to represent Sac State in this conference was very important for the program.
"Sitting in committees, meeting new people from around the world who are all intrinsically tied to the issues — it's hard to explain," Tamannaie said. "It's a really unique opportunity to get involved in what's going on."
Sac State returned home with nine awards which including the 'Distinguished Delegation Award' and an award for 'Outstanding Delegation.'
Nazanin Sadati, a student on the Model United Nations delegation, said that the prominent awards the delegation's members won required them to perform at a high level.
"Distinguished Delegation is pretty high; five or six schools only win," Sadati said. "There's over 2,000 students there."
The Distinguished Delegation award is given based on the amount of work that each specific delegation contributed to their specific committee.
The students who attended the conference returned feeling overjoyed with pride and gratitude, according to Sadati.