2-year report on Greek life violations reveals laundry list of problems
Sexual violence. Alcohol abuse. Hazing. Falsifying evidence. Racism. Sexism. Homophobia. Over the span of two years, Greek organizations at Sacramento State have racked up a litany of violations.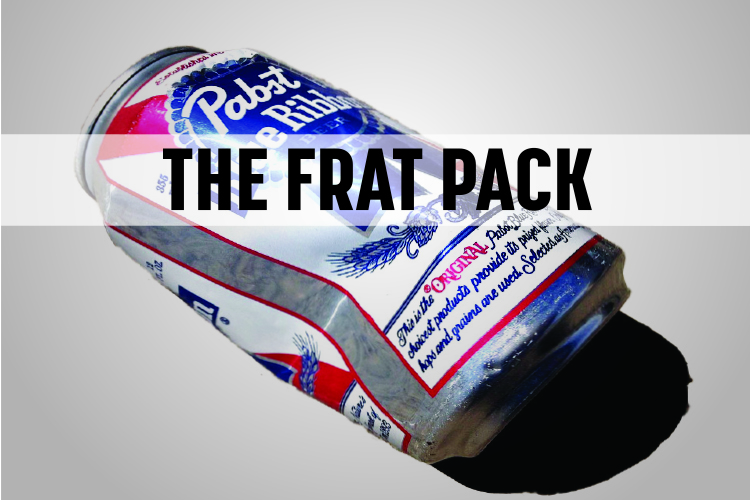 Sexual violence. Alcohol abuse. Hazing. Falsifying evidence. Racism. Sexism. Homophobia.
Over the span of two years, Greek organizations at Sacramento State have racked up a litany of violations.
A records request of Greek life organizations on campus has revealed numerous instances of reported misconduct, including sexual violence and harassment, substance abuse and hazing, as well as efforts to thwart investigations into such matters.
Sac State's Greek community has around 1400 members, five percent of the student body, spread over 41 officially recognized Greek chapters split into five student councils. 12 chapters are listed in the report, and five are no longer recognized by Sac State as a result of repeated violations.
RELATED: Read this week's editorial on Greek organizations.
Sexual harassment, assault or violence:
There are four instances of sexual harassment or assault in the report, less than almost any recognizable category. The instances themselves though provide a window into seemingly problematic views of fraternities on women and sexuality.
An initiation scavenger hunt for new Fall 2014 members of the now unrecognized Xi Phi Chi fraternity lists obtaining a picture of Xi Phi Chi's Greek letters on a woman's chest, with "NO BRAS ALLOWED!!!," a pair of used women's panties (with proof of use), gay pornography and a large black dildo from a sex store (while pretending to be a gay couple), and dressing in drag in a department store while taking a photo with an older man.
Tom Carroll, director of Student Organizations and Leadership (SL&O) and former Greek life coordinator, said this is the only scavenger hunt list of this type he has seen at Sac State.
"To my knowledge, that's the only one I'm aware of," Carroll said, noting also that many organizations beyond Greek ones do scavenger hunts of much more simple means.
Xi Phi Chi had an extra two years added to its five-year suspension for this list, as well as attempts to hide it from administrators and disrupt the investigation surrounding it, and doctoring the list when turned into the university. The same fraternity had previously been put on probation for an instance of sexual harassment in the summer of 2015.
The Kappa Sigma fraternity was investigated in the spring 2017 semester for a possible Title IX violation after "The 5th Annual Playboy Party," with details as to what occurred redacted from the report.
Alcohol abuse:
Alcohol abuse is rampant in both the report and in publicly online videos of Sac State Greek life members. Many instances specifically indicate underage drinking, binge drinking and one instance of forced drinking.
Xi Phi Chi's scavenger hunt list has multiple entries surrounding alcohol, including drinking with "bums," drinking with a founding father of the fraternity, and getting three active members intoxicated against their will.
Multiple entries reference alcohol violations at official events, on-campus and off. A formal event held at the University Union in December 2016 resulted in violations for Gamma Phi Beta and Alpha Phi after members were found passed out and vomiting from intoxication, some needing support to leave.
References to alcohol also recur in violations pertaining to chapters living together off-campus. Only one sorority, Alpha Phi, has an officially recognized chapter house. Four times in the report, there are violations of off-campus unofficial houses being used as chapter houses for official Greek events.
When Greek life coordinator Megan Piermarini joined Sac State in the spring semester of 2015, she said she found no comprehensive council-wide training on alcohol abuse, and sought to fix that with the Greek New Member Education, which was initiated in fall 2015.
"Greek New Member Training is a three-hour long educational experience where we use the bystander intervention framework to empower members to make healthy decisions for themselves and their Greek organization," Piermarini said.
Piermarini added that individual organizations have other educational requirements before joining, often covering similar topics.
Khalil Ferguson is president of the National Pan-Hellenic Council, Sac State's council focused entirely on serving the seven campus chapters with African-American cultural backgrounds.
Ferguson, a member of Iona Phi Beta, said it makes his council tight-knit and close as a community to have that focus, making it easier to take care of each other as the social or party aspect of Greek life plays out.
"We do of course have members engage in underage drinking, but it's always monitored," Ferguson said. "We make sure it doesn't get to an extreme where someone passes out, someone gets sexually assaulted. Everyone is aware of what's going on, whether they're intoxicated or with someone else who is aware."
A common refrain from Greek members is that young people, perhaps away from a parent's eye for the first time, are going to experiment with alcohol.
"College students are going to find a way to drink," said Ethan Cline, Interfraternity Council president and Sigma Alpha Epsilon member.
Allie Britt, Panhellenic Sorority Council president and Delta Gamma member, adds that though that aspect exists, it isn't mandatory.
"That stereotype is there, but we're not all looking to party," Britt said. "I didn't drink until I was 21, and they were all very accepting of that."
(Story continues below video)
Hazing:
The five instances of hazing detailed in the report range from innocuous to potentially dangerous; notable of the latter, of course, is Xi Phi Chi's scavenger hunt list. Xi Phi Chi is listed for two hazing violations, the other not being detailed beyond that it was an instance of sexual harassment.
Sigma Delta Alpha, also currently unrecognized at Sac State, was found to have discriminated against a potential member on the "basis of disability." The fraternity's initiation rules, many of which were physical in nature, featured entries like "pledges being required to take the stairs, not the elevator, while in buildings on campus," as well as cardio activities and other forms of physical fitness.
Other entries were possibly dangerous, like "pledges were dropped off in an unknown location and told to find their way back on foot without the assistance of phones."
Other small instances of hazing were noted, like members of Delta Chi being forced to wear fraternity pins at all times unless in the middle of one of the "S's": "Shower, sweat, sleep, sex, sh*t."
The five S's are emblematic of a "slippery slope," according to the report. Carroll said hazing is not as large of a problem at Sac State as could be perceived by national storylines.
"On the scope of our campus, I would say we are challenged minimally by hazing compared to other institutions," Carroll said, adding that the national organizations represented at Sac State are against hazing.
"Not a one of them supports hazing," he said. "Yes it may happen, but it's not an accepted practice anymore."
The problem as a whole:
Fraternities and sororities are self-governed to an extent, falling within five councils that oversee the chapters within each council. Sac State, through Piermarini, handles Greek life mainly by communicating with the presidents of these five councils, students and Greek members themselves.
Anything that violates campus policies or potentially breaks the law, be it local, state or federal, is handled directly by members of SO&L.
"If we hear about something, or if something is reported, we investigate, we look into it, we do our due diligence around it," Carroll said. "And that's true of any type of conduct or club violation."
Prevalent in the reports are attempts by chapters in trouble to hide the truth from the university; there are multiple cases of members falsifying or destroying evidence, lying in investigation or entire organizations agreeing to "tell the same story.
There is one case of a fraternity, Sigma Chi, interfering as a whole with a sexual violence investigation, and are said to have "sought to prevent a student from exercising their right under (Executive Order) 1097 to report an incident of sexual violence to the University." It was also determined that Sigma Chi's fraternity advisor "encouraged or abetted" the attempt to silence the student.
"Those kinds of things come with a greater punishment," Carroll said. "(Sigma Chi) is no longer on our campus, and currently not scheduled to return. And I think groups know that."
Also prevalent are off-campus issues, including multiple instances of non-official houses being used as chapter houses by fraternities or sororities for official events like recruitment, parties or meetings.
Sac State's Greek life has only one officially recognized off-campus house, belonging to sorority Alpha Phi. Carroll agreed that, like "98 percent" of the student body, Greek students live off campus and aren't always meeting under the university's eye.
"I don't go to your house and pay attention to what you do at your house," Carroll said. "If a fraternity or a sorority has an activity in a house and it's their activity, and there are things that are not done correctly and we are aware of it, we will look into it the same as we do on campus."
RELATED: #SacStateSays: What is your impression of Greek life on campus?
Both Piermarini and Carroll, as well as the student council presidents, stress that members care about the philanthropies each chapter is associated with. Carroll said he hopes that is the premier recruiting tactic used.
"I don't know that I agree with the televised aspect, "Neighbors" version of fraternities," Carroll said. "I don't believe that (Sac State chapters) are out there selling that."
Ferguson disagrees, saying it is more of a mixed bag.
"That aspect is a great recruiting tactic, of course," Ferguson said. "If you're an organization that does both great community service, great programs, and throws great parties and you get to experience that college life, then of course you're going to get high numbers."
Britt said she has learned to value the philanthropic opportunities provided, and that it wasn't something she saw herself enjoying as a freshman. According to Britt, the average PSC member does about eight hours of philanthropy a semester.
Carroll, who first came to campus as Greek life coordinator in 2004, said the Greek community has grown in size but gotten in less trouble over the years.
One problem from indirectly overseeing so many students is the reliance on self-reports from Greek members for any investigation to begin or action to be taken.
"When we're made aware of situations, we look into them," Carroll said. "When things come to our awareness, we look into them. We have a lot of work to do; we're not scouring social media."
Read the full report below: