Giants, A's push for the playoffs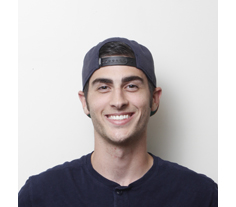 State Hornet Staff
August 29, 2012
With nearly a month left in the regular season of Major League Baseball, there is something special going on in the Bay Area: Oakland and San Francisco both making strong playoff runs.
The last time both teams made the playoffs was in 2003. Just take a moment and imagine where you were in September of 2003.
I was a young 12-year-old boy dying to see "Finding Nemo" in theaters and was playing Mario Kart on my neon green Nintendo 64. Life was good back then.
I digress…
The A's were a team with a lot of talent in the infield back then, starting a slugger shortstop (and alleged steroid user, much like Barry Bonds) Miguel Tejada, one of the best hitting catchers in the American League, Ramon Hernandez and a young, healthy third baseman Eric Chavez. All three of those hitters surpassed 20 home runs.
The Giants were another power team with a juggernaut offense. Most of the power came from Bonds, Marquis Grissom, Rich Aurillia and Pedro Feliz, but their pitching featured one of the greatest Giants pitchers in franchise history, Jason Schmitt.
Schmitt had one of the best seasons a pitcher had ever had for the Giants, posting a low-two ERA, as well as the franchise record in strikeouts in a season (the record now belongs to Tim Lincecum) and in a game (16).
So, what are we seeing in 2012?
The A's are relying on Cuban newcomer Yoenis Cespedes (16 home runs), first-time starter Josh Reddick (25 home runs) and designated hitter Johnny Gomes (15 home runs) to put up the offense. While they may hit a decent amount of home runs compared to the Giants (138 to the Giants' 78), an average of 4.05 runs per game is not going to last in the heavy-hitting American League.
When it comes to offensive production, the A's rank 13th out of 14 American League teams.
But their pitching, on the other hand, has been their backbone. With a team earned run average of 3.29 (ranked second in the A.L.) and a starting five with not one pitcher posting an ERA over 4.00, the A's have kept their opponents close.
With Brett Anderson back from the disabled list, look for their pitching to become one of the best in the league.
The Giants and A's both have young, effective lineups with little depth on the bench. It will be interesting who will have enough energy to last the rest of the season and into the playoffs. The time has come to see who will sink and who will swim.