BUZZARRE: Student claims squirrel powers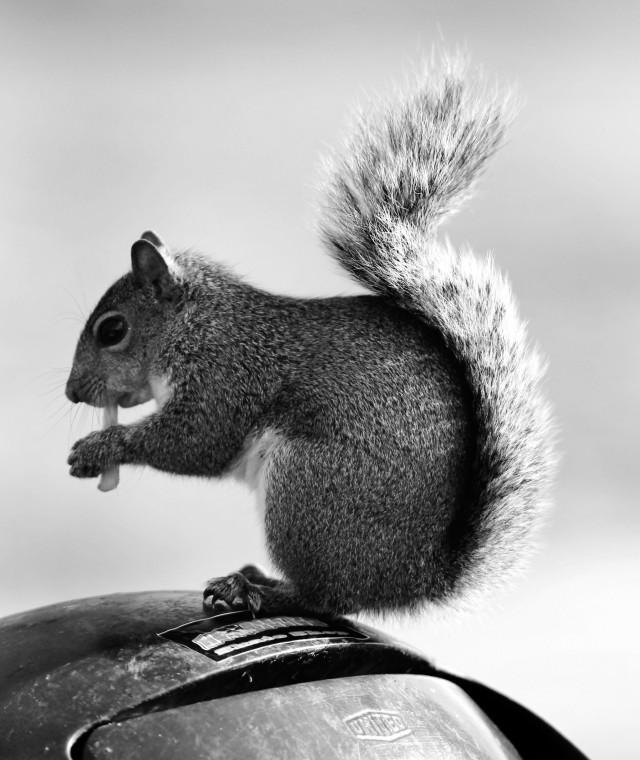 Whether on the way to class, eating at outside Riverfront Center or just hanging out in the Library Quad, students inhabit an environment shared by smaller beings – squirrels. And one man said he has the ability to communicate with the little furry creatures.
Senior psychology major Rory Zarkawa said he has had the ability since he was 8 years old and he will never forget how it happened. 
"I first realized I could talk with squirrels when I was shooting my pellet gun at an oak tree in my backyard," Zarkawa said. "I heard the yelping sound of the squirrel as he ran up the tree. I walked over there and heard, 'S— b—- that f—ing hurt' from within the tree." 
Never to pick up a pellet gun again, Zarkawa now turns his attention to helping squirrels on the campus of Sacramento State. 
Zarkawa often mimics movements of the squirrels, something he said helps in the communication process. 
"I find that if I get on the ground as low as I can they find it less intimidating and I'm able to really get up close," Zarkawa said. 
Despite Zarkawa's conviction, professor of neurosciences at Stanford Lisa Panakski said it is hard for her to believe. 
"(Zarkawa) must be on medication because squirrels have a brain the size of a pea," Panakski said. "I'll pray for him." 
Members of the Sac State women's fencing club said they have seen Zarkawa hanging around trash cans on campus and they wondered what he was doing. 
"He seemed so intense about something, I thought he was looking for a lost ring or something," said junior fencer Ally McBeek. 
Zarkawa said his girlfriend understands he has a responsibility to the animals, but when asking her, she quickly dispelled that notion. 
"He's not my boyfriend," said his 'girlfriend' Betty Bartet. "Eww."
Cody Walnuts can be reached at [email protected] but he won't respond since this isn't a real news story.