Campus to honor alumni for success, community service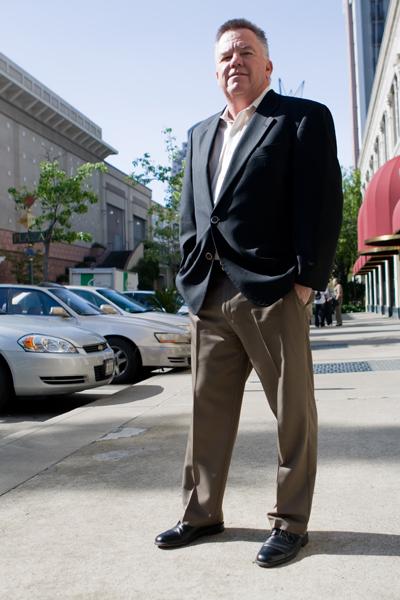 Sacramento State and the Alumni Association will be hosting the 38th annual Distinguished Service Awards on April 29, which will honor alumni for outstanding achievement in their professional careers and their work in community service.
April is Alumni month at Sac State; the awards are part of an array of events that Sac State will host to honor alumni. This year, seven alumni will be honored with the Distinguished Service Awards. The list includes the following:
Doug Curley, editor in chief of Comstock's magazine; Helena Fitch-Snyder, zoologist; Eddie Kho, president of Morton & Pitalo Inc.; Cristina Mendonsa, evening news anchor of KXTV Channel 10; Michael Reinero, vice president of Smile Business Products; and Holly Tiche, president of Placer Ranch.
The State Hornet caught up with some of the honorees, who are all humbled by the award.
Doug Curley, "79
Doug Curley became editor in chief of Comstock's, a business magazine covering the Sacramento region, when the magazine was in need of a complete redesign and faced with local competition.
"The magazine doesn't look or read anything like it did five years ago," Curley said. "Readership went up, advertising went up, and we garnered a lot attention from both our readers in the community and industry peers."
Since Curley became editor in chief, Comstock's has received several Maggie Awards from the Western Publication Association, including one for Best Business Magazine.
Curley said he was honored to receive the Distinguished Service Award.
"It's not like I am the head of big corporation throwing some big endowments," he said. "So, it's an honor."
Cristina Mendonsa, "96
Cristina Mendonsa has been the news anchor for News 10's evening news programs for years, winning Emmys and an Edward R. Murrow Award.
But Mendonsa said she had humble beginnings, working for numerous radio stations for free while in college.
During college, Mendonsa went to numerous radio stations asking how to get involved with them.
"I knew I wasn't going to have a Columbia School of Journalism degree," Mendonsa said. "You need energy and a little touch of ignorance when you graduate to think that you can do that because there are so many people who will tell you can't."
When she had her first interview for a television spot, the director told her that her writing was shaky, her voice was bad, and she didn't look good on camera.
Mendonsa said she felt truly honored receive the award.
"How many people go to college and graduate, go on in life, and are called back to that college to be honored?" she said.
Baldwin Chiu, "98
Baldwin Chiu said he has been called a "Renaissance man."
Chiu works as an electrical engineer for Barry-Wehmiller Companies. He also recently released a rap album and has acted alongside Will Smith.
"When I am with an engineering circle, they are always surprised, like, "What, you're a rapper? And what, you're an actor?'" Chiu said. "Whenever I'm with a bunch of rappers, they are like, "What, you're an engineer?'"
Chiu's album, "Lyrical Engineer," combines serious and playful songs and a wide array of music.
"I kind of like to make every track different so it can appeal to a wider audience," he said.
Chiu has worked on a scene with Will Smith in the film, "The Pursuit of Happyness." He said over the years, he has learned to deal with his engineering and artistic careers.
"Just because I am an artist does not mean that I cannot be an engineer," he said.
Timothy Sandoval can be reached at [email protected].