Amador Hall roof expected to undergo maintenance next year following leak
Sac State could receive $1.3 million from CSU for roof repairs
Sacramento State's Amador Hall roof is expected to go under deferred maintenance in 2022 after a roof leak was reported on Jan. 29, 2021, according to Justin Reginaldo of Facilities Management. 
The computer lab in Amador Hall, used primarily by geography students, was assessed for damage after the leak caused the lab to become unavailable to students on Feb. 1, according to geography department faculty.
The California State University system is currently requesting the state for $175 million for deferred maintenance funds, Reginaldo said. Sac State historically gets approximately 6% of that money, which would be about $11 million according to Reginaldo. 
If that budget is approved, $1.3 million of that money would specifically go to roof deferred maintenance, which will go to Amador Hall's roof, Reginaldo said. 
The cost of the roof replacement is currently unknown, Reginaldo said. 
All computers were tested by the college's IT staff and determined to be fully functional and undamaged, said Dr. Lisa Hammersley, the dean of the College of Natural Sciences and Mathematics, via email.
Since all Geographic Information Systems (GIS) courses are being taught remotely, impact on students was minimal. 
Six computers were moved into storage in case the storm brought more rain and the same lab software was expanded to a computer lab in Sequoia Hall for remote access, Hammersley said.
"There are several workarounds available for our students," said geography department chair James Wanket via email. "Our Geography faculty are incredibly supportive, knowledgeable, and flexible and will help students get the access they need."
The incident happened in room AMD313 and was reported Jan. 29 to facilities management according to Wanket. At least one GIS course professor notified students about the closure of the lab in the morning on Feb. 1.
Story continues below image.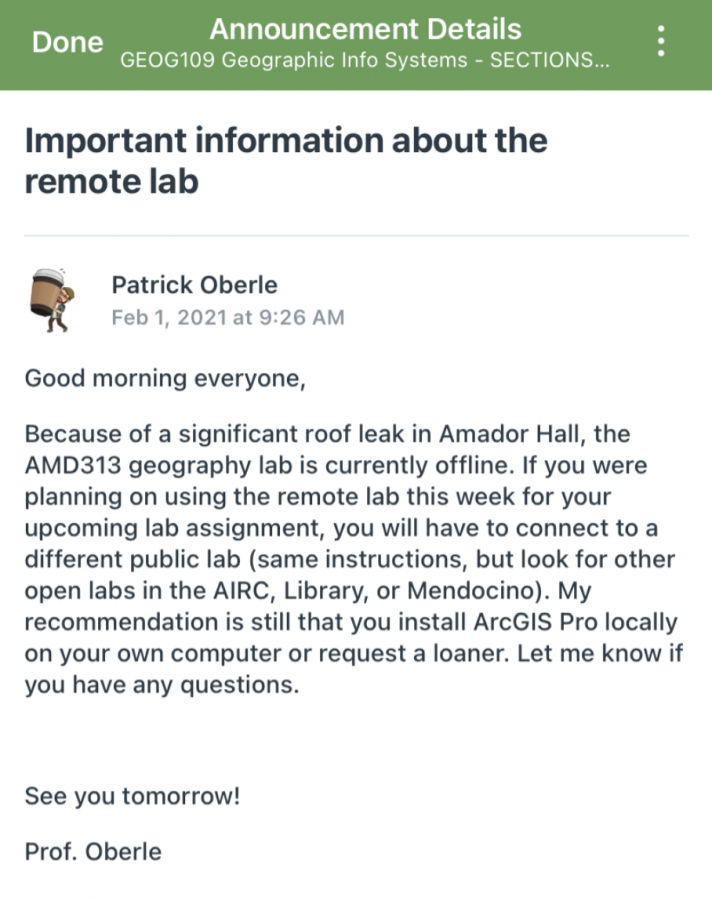 Classes in the computer lab are now running smoothly after the lab was temporarily unavailable to students, according to Wanket.
This article was originally published Feb. 1, 2021 and updated Feb. 12, 2021.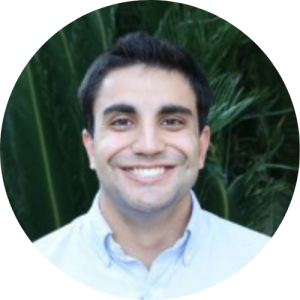 Eric Jaramishian, staff writer
Eric Jaramishian is a news reporter for the State Hornet. In the past, he reported for The State Hornet in 2018-19 as a general assignment reporter and copy editor. In addition, Eric is the vice president of finance for the Sacramento State chapter for the Society of Professional Journalists. Eric hopes to report locally in the Sacramento area for a career.