Sac State football athlete Andre Lindsey signs with Kansas City Chiefs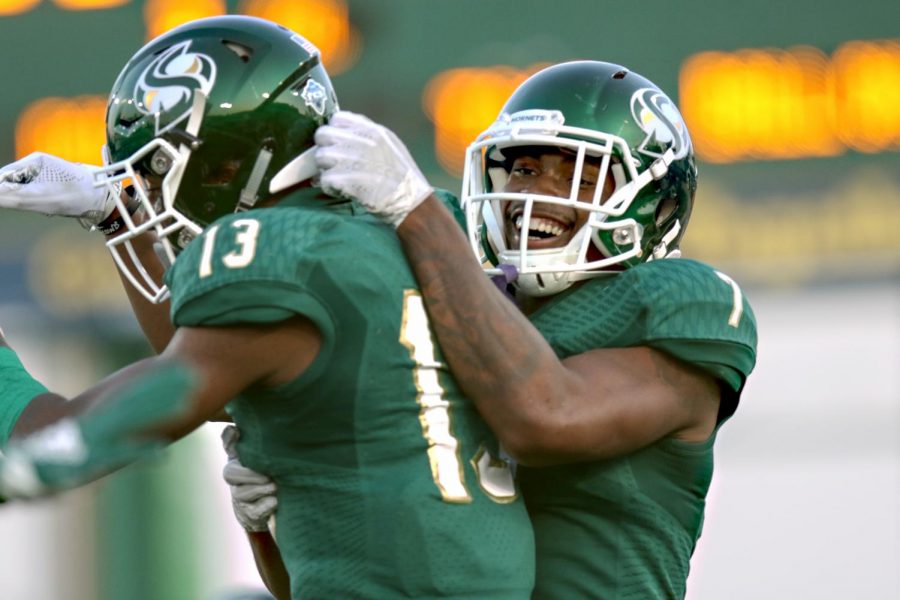 Former Sacramento State wide receiver Andre Lindsey was signed as an undrafted free agent by the Kansas City Chiefs on Saturday after the 2019 NFL Draft.
Lindsey came to Sac State after transferring from Delta College after the 2015 season. In three seasons with the Hornets, Lindsey has 46 catches for 1,204 receiving yards and eight touchdowns.
He had his best season in 2017 when he snagged 25 receptions for 756 yards and seven touchdowns. Lindsey led in most yards per catch for the Football Champion Subdivision with 30.2 yards per catch in 2017.
Lindsey now joins DeAndre Carter (Texans), Darnell Sankey (Saints) and Todd Davis (Broncos) as former Sac State football players in the NFL.
RELATED: Dual-sport speedster outruns his competition on track, football field.
Congratulations to Andre Lindsey who signed as a free agent with the Kansas City Chiefs this afternoon. #StingersUp #BigSkyFB #HornetsInThePros pic.twitter.com/iEYViNJEoP

— Sac State Football (@SacHornetsFB) April 27, 2019