Sacramento expresses outrage at City Hall over 84 arrests
Day after East Sacramento march, police overreach, brutality on everyone's mind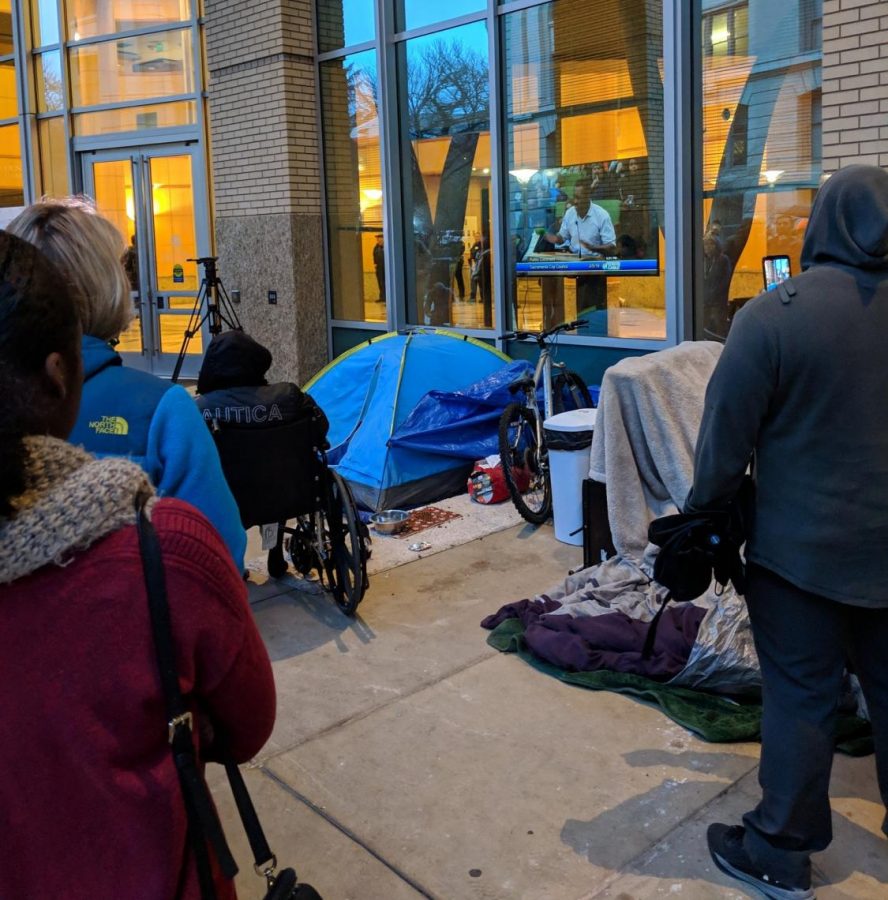 Sacramento and surrounding area residents expressed their feelings at a city council meeting held on Tuesday evening.
Story continues below tweet  
Tensions increased at 8 p.m. during public comment at Sacramento City Hall tonight. Community members called for firing the officers who fatally shot Stephon Clark and denounced police who arrested over 80 demonstrators in East Sacramento Monday night. @TheStateHornet pic.twitter.com/o2RhZoiRnl

— Camille Louise (@ChamomileLouise) March 6, 2019
Attendees from Monday night's protest appeared at the council meeting to speak out about their experiences, many of them angered by the 84 arrests made at Monday night's protest, which included students, reporters and protesters.
RELATED: Stephon Clark protest in East Sac ends with 84 arrests
According to Officer Marcus Basquez, a Sacramento Police Department public information officer, the protesters were given multiple dispersal orders.
"Just based on the destruction of property, our department felt that at that time to give them dispersal orders or be arrested," Basquez said.
Tuesday's city council meeting continued through its entirety, unlike the January 22 meeting which was cut short due to attendees shouting at council members, leading Mayor Steinberg to excuse himself.
Protesters continued to approach the podium, shouting at the council and going over their allotted time.
Story continues below tweet
A young woman argues with a man trying to calm the crowd @TheStateHornet pic.twitter.com/QSdGVE3FuJ

— jordan (@jordansilvaben) March 6, 2019
Brandy Bains, a woman who was arrested at the protest on Monday night, was released with a broken foot and had to be carried to her car by another protester, she said. She attended the council meeting and spoke out about how she was treated.
Brandy Bains, a community member, stands in front of the city council meeting as she speaks on her experiences of Monday's protest. "You need to do your action and get these people out of office and make a change," she said. @TheStateHornet

— Storm (@Storm_Ray1) March 6, 2019
Students, community leaders and activists all spoke out at the meeting, many addressing Mayor Darrell Steinberg directly.
Sonia Lewis, a Black Lives Matter activist, attends the council meeting and speaks to the council. "The tears I shed last night flowed non stop because I realized what I was witnessing was a reincarnation of the KKK," Lewis said. @TheStateHornet

— Storm (@Storm_Ray1) March 6, 2019
A recurring topic was the district attorney's decision not to file charges against the officers who shot Stephon Clark. Some protestors made it a point to directly address Mayor Steinberg and his lack of action when it came to pushing through AB 392.
Tensions were high outside of city hall as they reached capacity and refused to let any more people into the meeting.
There's a crowd outside City Hall that isn't being let inside, and a speaker just proclaimed "Everyone who wants to be in has been let in." Jeers erupted. @TheStateHornet pic.twitter.com/VGzUaNNDYx

— Robbie Pierce (@RobbieJOUR) March 6, 2019
Nearly an hour and a half into the meeting, the council called a recess as protesters began to shout and chant.
Police Chief Daniel Hahn attended the meeting to give an update on information from Monday night's protest.
"I don't know a lot of the specifics yet, we are lucky that we have body cameras and a lot of abilities to get to the facts. And so we are downloading all of those body cameras now, getting statements, and getting to the facts," Hahn said.
"Obviously as you all know and all of you have brought up, we did have a few media folks arrested in that large group and that is definitely unusual for our city. I would be happy to come back in a couple weeks and give you an update. Thank you."
The public comment segment began at 5:22 p.m.
Shortly before the meeting came to a close, Mayor Steinberg stepped out of the chambers as protesters began shouting at him, allowing vice mayor Eric Guerra to take his seat.
Immediately after Guerra adjourned the meeting, Sac State student and BSU founder, Khalil Ferguson submitted a card to speak.
Ferguson was among the 84 who were arrested on Monday night and was also present at protest which took place at Arden Fair mall on Sunday.
Story continues below tweet
Khalil Ferguson, a Sac State student and founder of Sac State BSU, speaks to the council. "We need a complete reconstruction of this legal, political, judiciary and policing system," Khalil said. @TheStateHornet

— Storm (@Storm_Ray1) March 6, 2019
RELATED: Arden Fair Mall closed Sunday after overnight Stephon Clark protests
While attempting to make his closing announcements, Mayor Steinberg was interrupted by a woman who asked him if she could have three minutes to speak, to which Steinberg agreed.
The woman, who didn't announce her name, said she has followed up multiple times with Steinberg's office, when he promised to meet with her.
She directly addressed council members by name and voiced her concerns about the violence affecting youth in her city.
"Let's help the children of Sacramento feel confident and ready for the real world," she said.
"I present today to Sacramento in regards to Measure U, which should include everyone. It should be afforded in every area that is needed. My first community program was girl and boys against gangs, you wouldn't know about that coming from where you come from," the woman said, directly addressing council member Angelique Ashby.
Measure U is a city sales tax that was raised from a half-cent to a full cent in November 2018. This tax was originally passed in 2013 to protect city services such as police and fire departments, as well as park maintenance.
As the woman continued on, surpassing her allotted three minutes, Steinberg adjourned the meeting at 8:50 p.m. and council members began to leave the chambers, making no additional comments.
Camille Escovedo, Jordan Silva-Benham and Robert Pierce contributed to this report.